Location

The venue for this year's British Go Congress will be the Centre for Mathematical Sciences in Cambridge.
Cambridge itself needs no introduction. It is at the heart of "Silicon Fen"; the birthplace of John Maynard Keynes, David Gilmour and Douglas Adams. Its University boasts alumni including Newton, Babbage, Darwin and Turing. Think Colleges, Footlights, punting, bicycles.
The Centre for Mathematical Sciences is the home of the University's mathematics departments, a focal point for world leading teaching and research. We hope that many of you will join us here for the British Go Congress 2017 and to enjoy the city!
Getting Here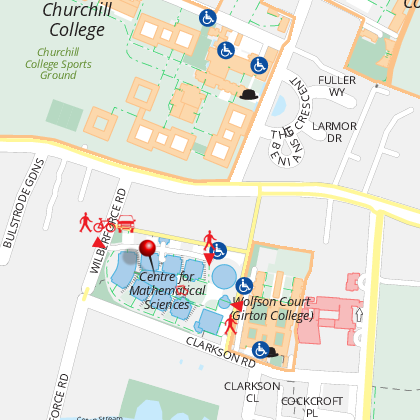 MR4+MR5
Pavilion A (aka "Central Core")
Centre for Mathematical Sciences
Wilberforce Road
Cambridge
CB3 0WA
For detailed information about getting to the Centre for Mathematical Sciences, including route maps and timetables, see: http://www.cms.cam.ac.uk/visiting/
To get to Cambridge itself, see: http://www.visitcambridge.org/visitor-information/how-to-get-here
By Car
Free parking is available on-site for attendees.
The Centre for Mathematical Sciences is to the west of the city centre. Junction 13 of the M11 is the closest junction if arriving via motorway. Note that you should enter Wilberforce Road from Madingley Road as there is no vehicular access to the site from the south.
By Train
The train station is about 3 miles (an hour's walk) from the venue. There is a taxi rank.
Most bus services from the station go into the city centre. Change for the Citi4 service from Drummer Street which stops on Madingley Road near Wilberforce Road. The "UniVersal" service goes directly from the train station to Madingley Road on Fridays.
By Plane
There are easy connections from London Stansted airport. Cambridge is also within easy reach of London Heathrow, London Gatwick and Birmingham International Airport.
Schedule
Teaching Session
Former British Champion Matthew Macfadyen will lead a teaching session on Friday afternoon. Provisional title is "How to kill groups". There will be an additional charge for those attending the session of £6 (concessions £4, youth £2).
British Lightning Tournament
The 2017 British Lightning Tournament will take place on the Friday evening. The initial rounds will take place in a round-robin format, followed by a knockout stage for the final two rounds.
Rounds: Approx. 5
Time limits: 12 minutes sudden-death
Rules: BGA tournament rules
Handicap: Grade difference
Komi: 7.5 in even games
Rated: Not rated
British Open
The 2017 British Open Tournament will take place over the Saturday and Sunday of the event as a six round McMahon tournament.
Rounds: 6
Time limits: 60 minutes + 10/5 + 20/5 + 30/5 + ... (progressive Canadian overtime)
Rules: BGA tournament rules
Handicap: McMahon difference - 1 (where required)
Komi: 7.5 in even games
Rated: EGF class A
Bookseller
There will be a selection of books for sale from the British Go Association's stocks.
Accommodation
We recommend staying at Churchill College which is a few minute's walk north of the venue and offers single, twin and double rooms from between £51–£90 per night including breakfast.
Please book directly through the College's online booking system.
For other options, see Visit Cambridge or University Rooms
Refreshments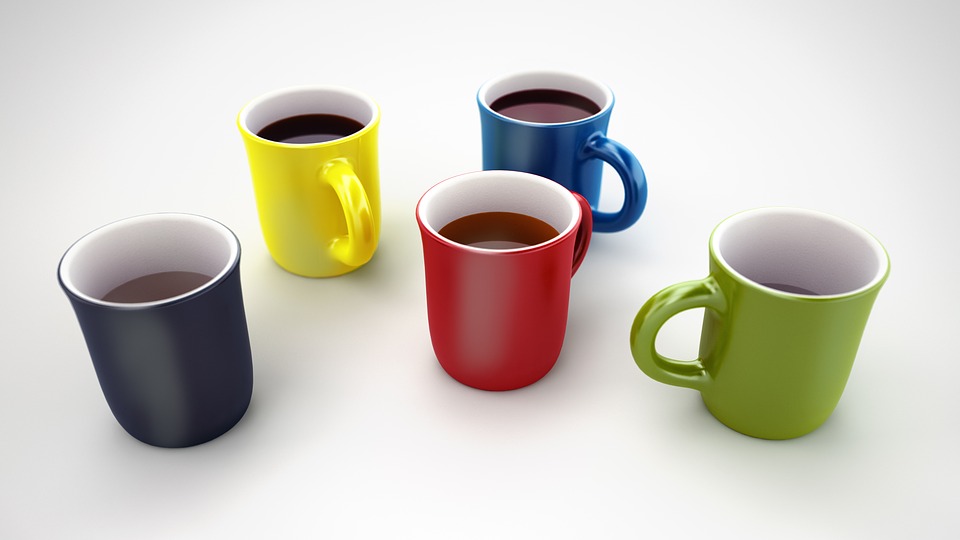 Complimentary tea, coffee, squash and biscuits will be available throughout the event. There are also vending machines in the Central Core.
Lunches
"Bento box" or buffet lunches may be provided if there is enough interest. Cost is expected to be about £15 in total for both days. Tick the relevant box on the registration form and we will contact you closer to the event to confirm arrangements.
Alternatively, you are welcome to bring your own food to eat. Also, hot lunches are available from the Churchill College cafeteria, where a two course meal is likely to cost around £6.
Saturday Evening Group Dinner
If you wish to enjoy a group meal with other participants on Saturday evening after the AGM, please tick the relevant box on the registration form to express interest. Cost is expected to be about £25 per person payable by those taking part (alcoholic drinks extra). We will contact you closer to the event with menu options.
Registration & Fees
Please register using the form below.
We may need to contact you at short notice about your entry. If you do not have an email address, please provide your phone number.
If you have played in a UK tournament please enter your grade according to the BGA rating list. Otherwise use your organisation's ratings. If you do not have an over-the-board rating, there are some world-wide comparisons including online servers, which may be used as a rough guide.
Fees are payable on arrival at the event.
Concessionary rates apply to those who are under 26 and studying full-time, or those who are receiving an unemployment, disability or pension credit benefit.
Youth rates apply to those who are under 18 on 7th April 2017.
A surcharge is payable if you are not a member of the British Go Association (or equivalent national body).
We would like to provide a public list of players who are already registered for the event (name/grade/country). Please let us know if you do not wish to be included.
Should you encounter any technical issues using this form, you may email your entry to: secretary@britgo.org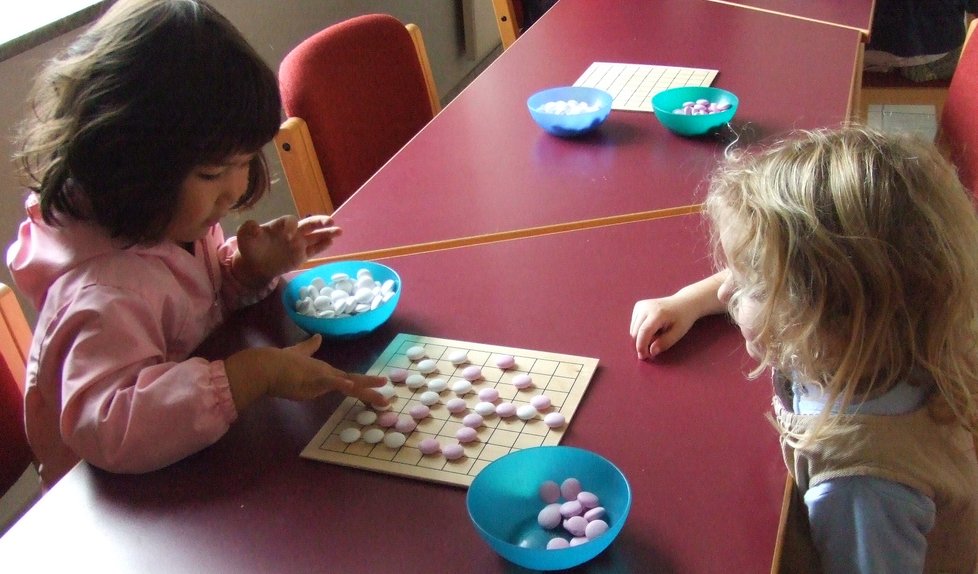 Players who have registered to play in the British Open include:
Qinmeng Zhang (7 dan)
* Matthew Macfadyen (6 dan)
Yuxiang Lou (5 dan)
Andrew Kay (4 dan)
Andrew Simons (4 dan)
Alex Rix (3 dan)
Tim Hunt (2 dan)
Jamie Taylor (2 dan)
Jim Clare (1 dan)
Harry Fearnley (1 dan)
Chengbo Wang (1 dan)
Toby Manning (1 kyu)
Paul Smith (1 kyu)
Paul Barnard (2 kyu)
Sam Bithell (2 kyu)
Michael Charles (2 kyu)
Atta Chui (3 kyu)
Steve Heim (3 kyu)
Helen Harvey (3 kyu)
Andrew Russell (3 kyu)
Richard Wheeldon (3 kyu)
Roger Huyshe (4 kyu)
Sue Paterson (4 kyu)
George YiXiu Han (5 kyu)
Martin Harvey (5 kyu)
Harry Hillier (5 kyu)
Geoff Kaniuk (5 kyu)
Chris Kirkham (5 kyu)
Matt Marsh (5 kyu)
Edmund Smith (5 kyu)
Edward Blockley (6 kyu)
David Cantrell (6 kyu)
Roger Daniel (6 kyu)
Robert Scantlebury (7 kyu)
Richard Mullens (8 kyu)
Ben Murphy (9 kyu)
Aidan Wong (9 kyu)
Gerry Gavigan (10 kyu)
Alexander Hsieh (15 kyu)
Five additional players have asked to not be listed.
* = provisional
Contact Us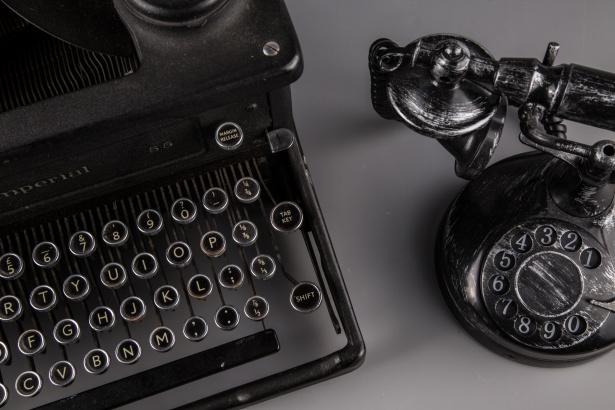 If you have any questions about the event, please get in touch and we will do our best to help.
Email: secretary@britgo.org
Phone: +44 77090 06097021