[1]We have a preferential supply arrangement with Pentangle Puzzles and Games which gives all BGA members a 15% discount on all Go books and equipment [1]. Details on how to order are here. [1]
If you're a novice and not a BGA member then you can still get a 10% discount on basic Go sets and beginners first books [2]. But why not JOIN US [3] and get the full 15% off all Go books and equipment from Pentangle.
Go playing sets vary widely in quality. You can get beginner sets under £10, a full-size good board, stones and bowls for under £50 or you can spend £1,000 or more. Some sets have mat or wooden boards of various sizes (9, 13 or 19 lines) and plastic or glass stones. There are also magnetic sets for use when travelling. Example sets can be seen here. [4]
Don't forget if you're a novice that it is best to start playing on smaller boards before moving up to the large 19x19 one. As an alternative to purchasing a set you could make your own [5].
Books
A vast number of Go books are available for study, with more than 200 in English. For complete beginners the most thorough book is Teach Yourself Go [6] by Charles Matthews of the Cambridge Go Club.
There are three main publishers of Go books (who also supply Go sets and books/equipment for other Oriental games), with Hinoki Press, Ishi Press and Oromedia also publishing books:

Kiseido: Original English-language instructional material, including the quarterly Go World magazine (ceased publication in 2012).

Slate and Shell: A growing catalogue of translated and original works, some especially for newer players.

Yutopian: Publishes many translations of Asian Go classics for all levels of play.
A Historic English Book list [10], from December 2010, gives an indication of the level many books are suitable for - beginner, elementary, intermediate or advanced. If you want to know more then
There are various Go terms that have come into common use, mostly from Japanese. In case there is no glossary, our extensive list of Japanese Go Terminology [16] definitions may be useful.
English Language Periodicals
Back numbers are available in the UK of the
Go World
magazine, which was published 4 times are year in Japan until 2012.
We also sell back numbers of our British Go Journal [18].
Suppliers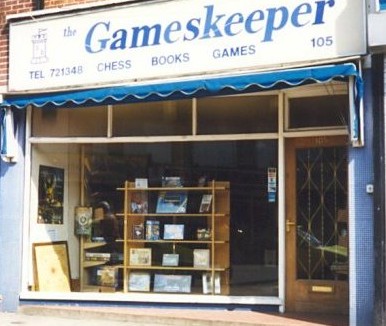 [19] Apart from Pentangle, there are a number of UK retailers [19] of books and equipment, including good games shops you can visit, as well as non-UK suppliers [20] that ship to the UK. These include publishers, shops and mail order companies.
Last updated Wed Jan 09 2013. If you have any comments, please email the webmaster on web-master AT britgo DOT org.