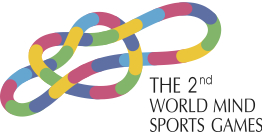 Jon Diamond, Team Event and Team Captain
Jon is the oldest member of the team, aged 64, and lives in Crowborough, East Sussex. He is a retired IT professional and has been playing Go for 50 years, learning at school in Berkshire. As well as forming the Go club at Cambridge University and starting the magazine of the British Go Association (British Go Journal), he was also British Champion for 12 years, starting at age 18, until he retired as Champion in 1977. He returned to playing Go competitively a few years ago.
He, together with Tony Goddard and Matthew Macfadyen, is a 6 dan, which is the top grade that has so far been awarded to any native-born British player. In addition Jon was one of the early pioneers in Computer Go and his programme was one of the two involved in the first inter-computer game of Go in 1970.
Jon is President of the British Go Association, represented us in the previous WMSG in Beijing and is also chairman of the Royal Tunbridge Wells Croquet Club.
Alison & Simon Bexfield, Pair
Alison and Simon live in Letchworth Garden City. They have been playing together as a pair since they married twelve years ago and they represented the UK at the World Amateur Pair Go championship in Japan in 2011.
Alison, aged 44, is a chartered accountant, currently working as Head of Audit at the BBC. She is also Vice-Chairman of her local NHS hospital Trust. She has been playing go for 25 years since discovering it at Cambridge University and is a former President of the British Go Association. She has represented the UK in the Women's World Amateur Championships and in the Women's Team event at the previous World Mind Sports Games in Beijing.
Simon, aged 53, spent much of his career as an IT consultant. He has an interest in mathematical three-dimensional puzzles and in recent years he has designed and hand crafted a variety of new puzzles. He has also been playing Go for many years and is a former President of the Central London Go Club. Tournament playing for both Alison and Simon has taken a back seat in recent years to their growing family. They have two children, one cat and four chickens..
Tian-Ren Chen, Youth
Tian-Ren, 17, lives in Loughborough and attends a local school there, where he is doing his A-levels and hoping to apply for Computer Science at University.
He first came across Go on the internet and has since then has become slightly addicted to the game. He mainly learnt Go by playing games online and a bit of self-teaching.
Tian-Ren has won the British Youth Go championship in 2009, 2010 and 2012 and has represented the UK in a Japan-Europe Go exchange project in 2009.
Henry Clay, Youth
Henry has just finished his A-levels and hopes to study medicine at University next year. Aside from llamas, Go is his greatest passion and he has been playing obsessively for two years. Recently, he set up a Go club at a local primary school.
Matthew Cocke, Team Event
Matthew, 40, is an actuary and currently lives in Epsom, near London. He learnt Go when living as a child in Norwich and won the British Youth Championship in 1989. He has represent the UK in many different overseas events, including the previous WMSG in Beijing.
Anna Griffiths, Women's Individual
Anna, 32, lives in London and manages Sales and Technical Support at cloud hosting provider, ElasticHosts. At University she studied AI and her final year project was about a computer program that solved life and death problems.
Anna has been playing Go for over 20 years, having first learnt the game at Furze Platt School in Maidenhead. She was UK under 16's champion in 1996 and since then has been active in the Go community, competing in and organising many tournaments, including the European Pair Go Championship in 2005, and generally promoting Go at every opportunity.
Anna was a member of the British Go Association Council from 2003 to 2007, and she is currently involved in organising the annual Mind Sports Olympiad, which will be held in London in August.
Chong Han, Men's Individual, Team Event
Chong is currently an undergraduate student at Loughborough University, studying Aeronautical Engineering. He started playing Go in 2008, being self-taught, and was winner of British Open 2010.
Martha McGill & Matt Crosby, Pair
Martha and Matt live together in Edinburgh, and are both studying at the university. They have been playing as a pair go team since 2008, when they had some entertaining games on a KGS account called 'rengo3d25k'.
Martha, 23, is studying for a PhD in History. She first learned go from Matt at the age of 19, and has played with varying degrees of dedication since. She is due to play in the semi-finals of the Scottish Championship soon. (The opponent is Matt.)
Matt, 28, is doing a PhD in Informatics. He taught himself to play after making a go board out of a large pink bathroom tile, using dried beans as stones. He plays from time to time; occasionally he even enjoys it.
Henry Manners, Men's Individual
Henry Manners, 25, works in London as an Editorial Assistant. He began playing playing Go in 2010 after finding a board collecting dust at a friend's house and roping various other people to play with him. Since then, he has become slightly obsessive about the game.
Natasha Regan, Women's Individual
Natasha, 41, lives in Epsom, near London. She works as an actuary in capital modelling for Royal Bank of Scotland Insurance. She has been playing go for 13 years, and highlights include representing the UK at Pair Go in Japan, Bosnia and France, and playing a friendly game with O Rissei when he visited London! Natasha enjoys other Mind Sports too, having previously represented England in the Women's Olympiad team at chess and previously represented us at the WMSG 2008 in Beijing. She has three children: a 9-year old boy, and twin 7-year old girls.
Andrew Simons, Men's Individual and Team Event
Andrew Simons, 26, first learnt Go from a school-friend but never got past the surprise of seeing his stones, apparently in atari, being captured. During the summer after his first year at Cambridge University he discovered he could play online on KGS, joined the University club on his return and has been an avid player ever since.
He skipped his graduation to go to China for a 2 month Go holiday where he progressed from around 1 dan to 3 dan, but hasn't got much better since. He now lives in Cambridge where he works for Autonomy, a software company.
Paul Smith, Team Event
Paul, 50, lives in Cambridge. He works as a software developer at Addenbrookes Hospital in Cambridge. He learned to play Go when he was 9 years old from a book by the games collector R C Bell. He later started a Go club in his school and they competed in the British Schools Championship in 1980.
He was promoted to 1-dan in 1993 and 2-dan in 1996. In the same year he played on board 2 for the UK team at the European Teams Championship in Zlin. He was the British Small Board Go champion in 2008.
Paul helps to organise the Cambridge Junior Chess & Go Club which has now been running for 18 years, and also a Go club in Milton Primary School. His wife and three children all play Go and at the Oxford Go tournament this year the whole family for the first time all played in the same event.
Paul Tabor, Men's Individual
Paul, 52, learnt to play Go while at school. His principal mentor was Francis Roads, President of the British Go Association at the time, and he progressed to a low kyu rank before going to university. Lack of opportunity and family responsibilities meant that he didn't play very often for many years but he was attracted back into the game at around the time that his daughter Maria took an interest in the game. He became an amateur dan player at the end of 2006 and now plays regularly at clubs, tournaments and online. Paul lives in Hildenborough, Kent and works as a business analyst specialising in Investment Banking. His interests include running and winter mountaineering. He is also Chairman of Sevenoaks Athletic Club and represented us at the previous WMSG in Beijing.
Vanessa Wong, Women's Individual, Team Event and Youth
Vanessa, 16, is the youngest member of the team and the strongest woman player. She started to learn Go at the age of six. She is a student in Shrewsbury. She has taken lessons from various Go academies in Hong Kong and also from a professional from Shanghai at the age of nine. She became 1 dan at the age of ten and 3 dan at twelve. She took part in the Amateur Go Championship in Hangzhou, China in 2008 and obtained a national 4 dan certificate. She won the Hong Kong Pair Go Championship in 2005, the British Youth Go Championship in 2006, came 2nd in the Hong Kong Primary and Secondary School Go Championship in 2008 and 13th in the European Youth Goe Championship also in 2008. She represented us in the previous WMSG in Beijing.
Last updated Wed Oct 25 2017. If you have any comments, please email the webmaster on web-master AT britgo DOT org.