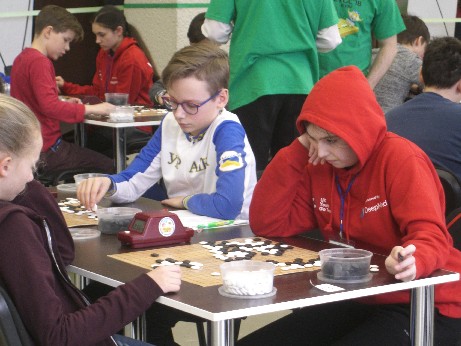 [1]
Final day (day 3) of Kiev Tournament (continued from part 3 [2]).
Whilst today may have been only marginally positive, with 10.5 wins to 9.5 losses, we are delighted to finish up, by 26 wins to 23 defeats - a good improvement on last year's EYGC in Grenoble. Considering the still very young squad, we can be very happy, as the bulk of the team will be young enough to play in their current age groups for quite some years yet. All our players won at least two games out of six. This includes our joint-youngest player Edmund who, despite a confidence-draining start of four losses, showed strength of character to win both his final rounds.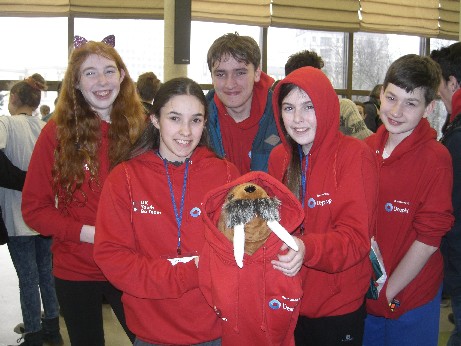 [3]
Overall, the girls have done better than the lads, with three of them winning four out of six - sisters Amy & Megan, and their schoolmate Lizzy.
After round 6, the UK squad joined the other 199 players, for a large group photo.
Then came the closing ceremony – not that the UK had prize-winners, as our young team doesn't have star players yet and we all entered on roughly our correct grades.
To complete the evening, we enjoyed a farewell Chinese meal near the hotel.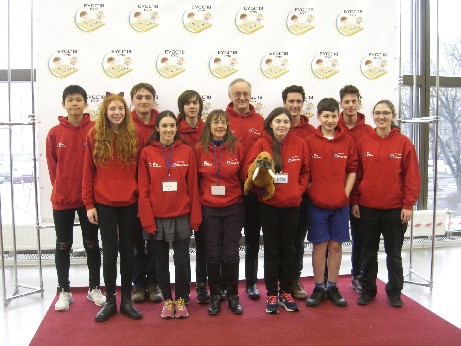 [4]
Well, we all have collective satisfaction at how results have gone, and take home many good memories of our trip to Kiev.
It has been a great opportunity for 209 youngsters from across Europe to mix, have fun, see other cultures, hear & see strange languages - and of course improve their Go-playing.
It's also been a great chance for UK players to get to know their Squad leader - Alison Bexfield - better. Indeed, she's taken the opportunity to watch several of their games and review them with the players involved.
Still to come in 2018 are many more dates for youth Go. Principal amongst these is the Summer Residential [5] – also kindly sponsored by DeepMind [6], as was last year's inaugural camp [7]. Then there are the two annual tourneys: July's UK Go Challenge Finals [8] and November's British Youth Go Championship [9]. Plus two on-line competitions – the BGA On-line League [10] and the European Youth Go Team Championship [11].
Of course, in addition to the activities within individual schools, there are dozens of UK tourneys [12] where adults and youth are equally welcome. One can always keep abreast of the youth scene via the Junior [13] website pages, including individuals' progress in the Youth Grand Prix [14] and DDK Grand Prix [15].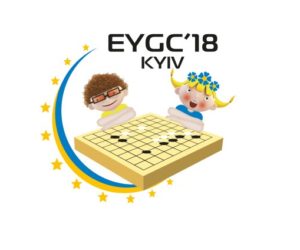 [16]
Here [17] is a nice 4.5-minute video of the tournament; UK players can be spotted from when 2'53'' remains (the time counts down) - enjoy!
The BGA is very grateful for many good photos [18] of all players and aspects of the tournament.
So, onwards and upwards!
Martin & Helen
Last updated Wed Apr 04 2018. If you have any comments, please email the webmaster on web-master AT britgo DOT org.