Photos of Go Artefacts in Britain
This page contains photographs of some Go artefacts in Britain, for example exhibits in museums and stately homes.
It includes paintings, furniture, porcelain and of course Go equipment.
Click on each image to see larger version.
British Museum, London: Chinese Set, Sunjang Baduk Set, Vase and Plate
Victoria and Albert Museum, London: Inro, Tray, Picture and Go Set
Museum of Childhood, Bethnal Green, London: Tile and Go Set
Ashmolean Museum, Oxford: Stand, Dish and Screen
Pitt Rivers Museum, Oxford: Go Bowls and Netsuke
Photos copyright by permission of Maidstone Museum.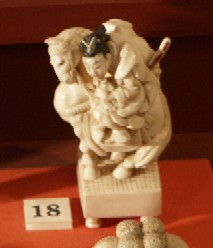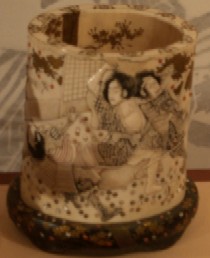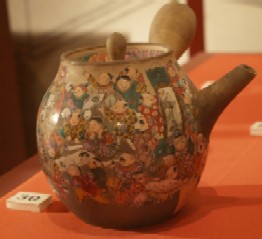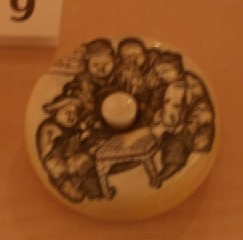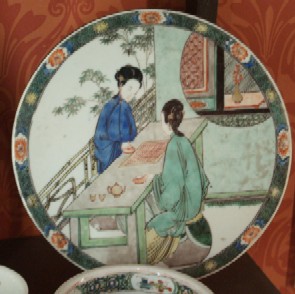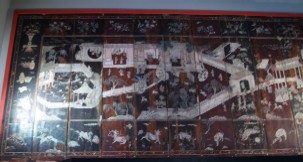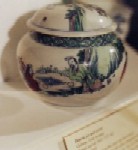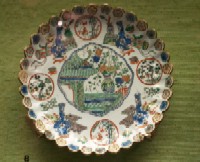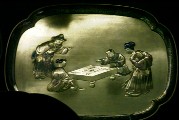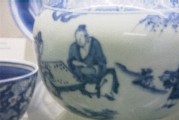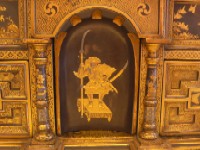 Last updated Wed Oct 11 2017. If you have any comments, please email the webmaster on web-master AT britgo DOT org.