Play Go Today Set PGT2 (Plastic Stones)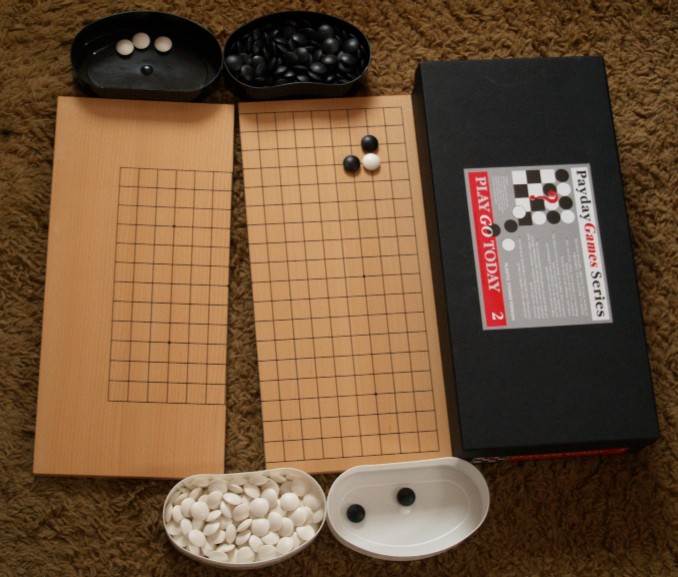 The board is in two pieces, which are normally held together by a magnetic strip.
It is here shown dismantled.
It is has a 19x19 board on one side and has a 13x13 board on the other side.
The stones are the standard plastic stones, as in the 9x9 and 13x13 sets.
Last updated Wed May 10 2017. If you have any comments, please email the webmaster on web-master AT britgo DOT org.