British Go Congress 2023 (in association with the IGA)
31st March - 2nd April 2023, in Belfast
Sponsors
Our sponsors offering vouchers as prizes this year are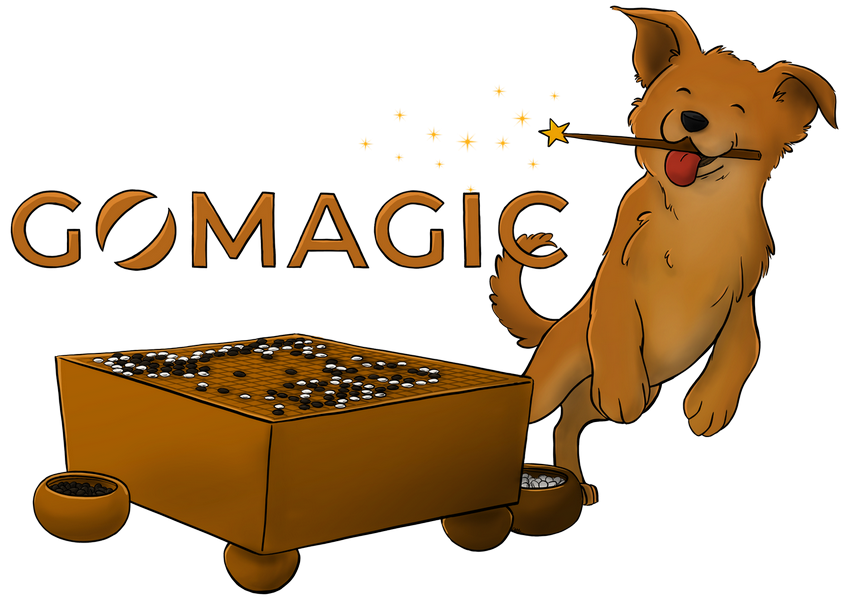 and

Venue
This year's British Go Congress will be held at Maldron Hotel Belfast City , 20 Brunswick St, Belfast BT2 7GE. Note: This is not the Maldron hotel at the airport.
Games will be played in the 'interconnecting room' - created by opening the wall between two other meeting rooms. Here is a photo of the room when partially set up.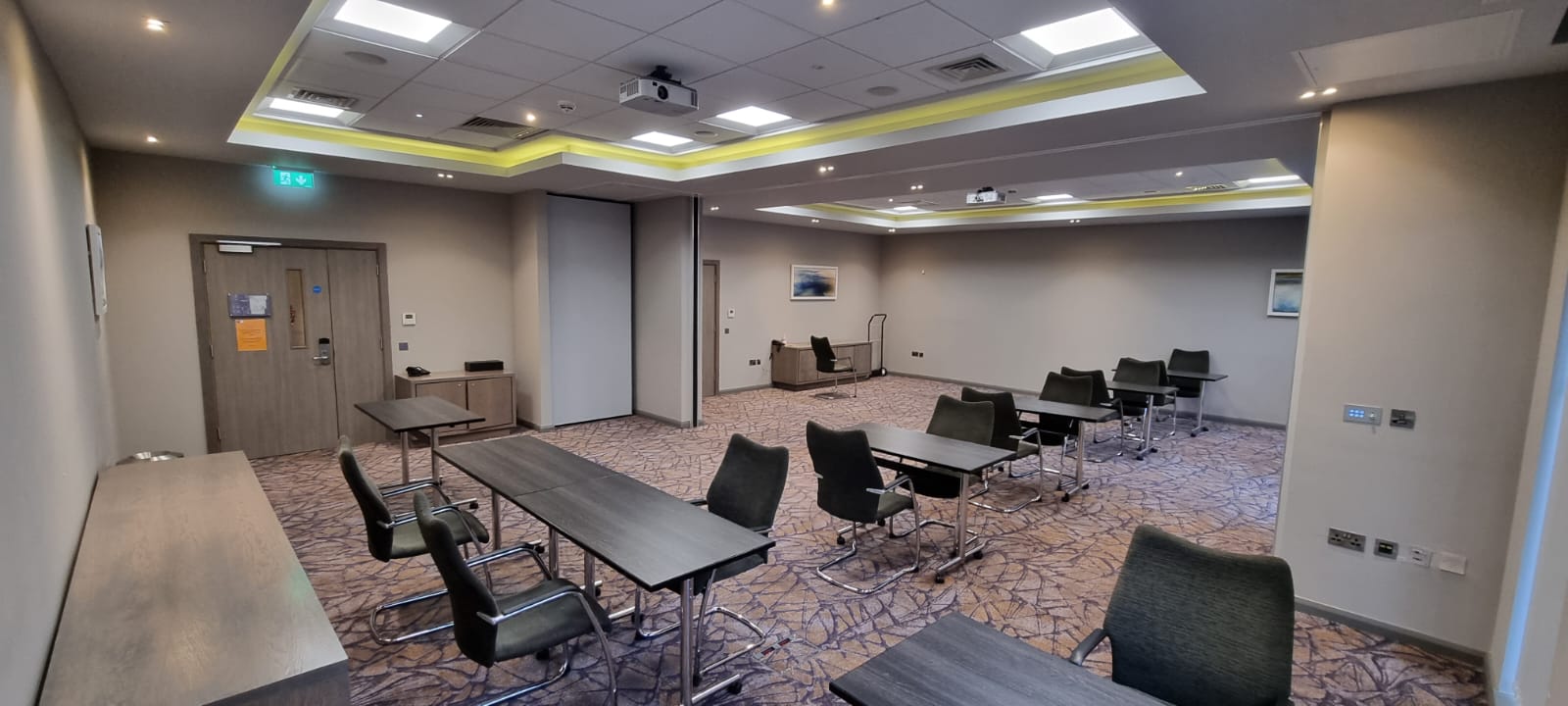 We also have an option on another small room should the number of entries require it.
Location
The Hotel is situated right in the centre of Belfast, within easy walking distance of many restaurants and public attractions. The location gains a review of 5/5 on TripAdvisor (at time of writing)
Accommodation
We have been made aware that demand for accommodation on this weekend is likely to be high, so early booking is advised As well as rooms available at the Hotel, the usual accommodation booking sites currently (22nd Jan) have a wide range of other options available within a 2 mile radius of Belfast City Centre.
Food
There are many local restaurants, which our Northern Ireland members should be able to advise on. We will have a sign-up sheet at the event to assist people in finding dining companions should they want to.


Tournaments
British Open Lightning
The British Open Lightning tournament is a social handicap tournament played with short time limits (~10 minutes sudden death) on the Friday evening. This tournament will not be rated. The exact format will be determined on the night when the number of players is known.
British Open Championship
This year to allow plenty of time for travel home the British Open will be reduced to a 5-round MacMahon tournament, held on the Saturday & Sunday. Time limits will be 60 minutes main time followed by 5 periods of 30 seconds byo-yomi. As such this will be an EGF class A rated tournament.
Handicaps will be on the difference in MacMahon scores minus 1. Ties will be resolved by SOS, then SOSOS.
As usual 'Korea Points' will be awarded to the top eight eligible competitors in the Open Championship.
These go towards the selection of our representative for the Korea Prime Minister's Cup International Amateur Baduk Championship.
Schedule
Friday 31st March
18:30 – 18:55 British Lightning Registration
19:00 – 21:30 British Lightning Tournament
Saturday 1st April
09:00 – 09:45 Registration
10:00 – 12:45 British Open Tournament – Round 1
12:45 - 13:30 Lunch
13:30 – 16:15 British Open Tournament – Round 2
16:15 – 19:00 British Open Tournament – Round 3
Sunday 2nd April
09:15 – 12:00 British Open Tournament – Round 4
12:00 - 12:45 Lunch
12:45 – 15:30 British Open Tournament – Round 5
15:45 Prize-giving
Fees
Payment by cash on the day is preferred. BACS details can be supplied on request.
All three days: £25

£5 reduction for any day missed out
50% reduction for U18s
25% reduction for students 18 and over
£5 surcharge for anyone not a member of their national organisation
Prizes
As well as the standard trophies for the winners, small trophies will be available for good performances in both events. Prize details will be confirmed nearer the time once entry numbers become clearer.
How to Enter
It is essential that anyone wishing to play enters by Wednesday 29th March.
Due to the number of entries we have acquired two more playing rooms, meaning we can fit 58 in comfort and a maximum of 70 players.
To register for the Congress, please sign up using our online form
Entry Form
A list of entries will be updated periodically and can be seen here
List of Entries
Contact
For any queries, please contact the BGA Tournaments Organiser on: Email: Tournament-Chair@britgo.org
Last updated Mon Mar 13 2023. If you have any comments, please email the webmaster on web-master AT britgo DOT org.