The Roads's house was the scene for the 15-player Woodford Tournament. Wayne Walters (12 kyu) and Jeremy Hawdon (6 kyu) both won 3 games. Judith Roads provided the catering. Woodford then travelled to Imperial College to won 4-2, despite the then traditional power cut.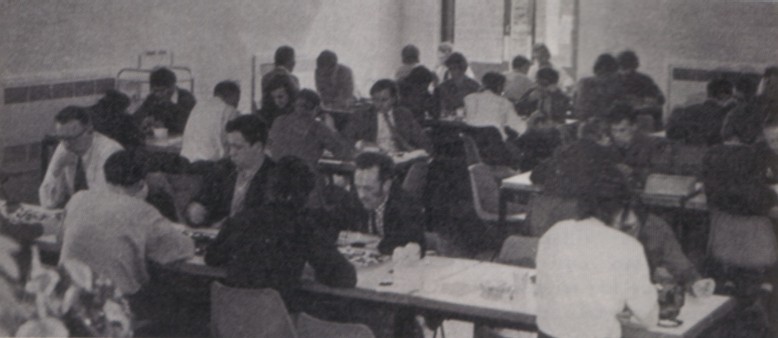 The tower blocks of Queen Mary College halls of residence in South Woodford, London, were host to the fifth British Go Congress. A record ninety players attended including ten French and two Dutch. One of the latter, champion Henk de Vries, won the Lightning Tournament. In the main event a Japanese doctor from London, Hattori, won six games to take the Open title. Tony Goddard in second place won the right to challenge Jon Diamond's British Championship. Other prize winners were David Sutton, Allan Scarff, David Mitchell, Chalke of Essex and Manning of Cambridge.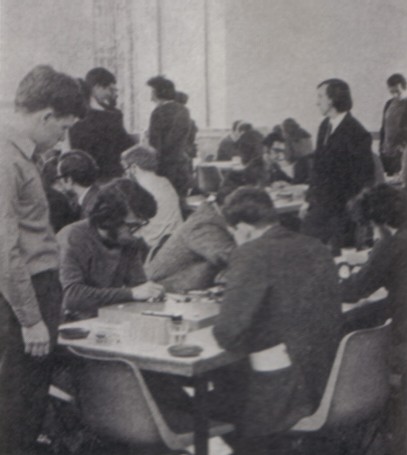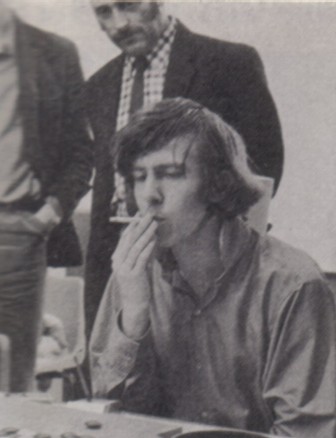 The title match was held on Dr Gray's house on 3rd and 4th June; Jon won it 2-0. Dr Gray, president of the 50 strong London Go Club, spent some time in Tokyo, where Stuart Dowsey and Mark Hall were resident.
An Anglo-Japanese match was held in London on 27th May which was a win for the Nippon Club. Akiyama (4 dan) led his team to score 11 to the 9 of Jon Diamond's team. Eight days earlier Oxford had visited Reading and beaten them 4-3. David Mitchell later started the Southern Go League.
The sixteenth European Go Congress was held at the Technical University Twente near Enschede. Over 100 players from seven countries took part. The winner was Germany's Jurgen Mattern with a straight seven wins. British Champion Jon Diamond was third equal. Frank May did rather well, earning promotion to shodan for winning 7/9 and a 4-1 result at Handicap. Derek Hunter of Reading won all four weekend games and earned himself a 1 kyu grade. Mr Iwamoto (9p) and Miss Kodama (2p) from the Nihon Kiin came to Britain after the Congress, following the success of the visit to Imperial College of Mrs. Ito (5p) with a tour party of amateurs two months earlier.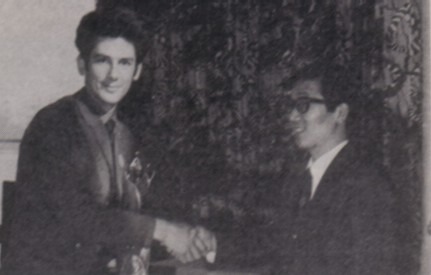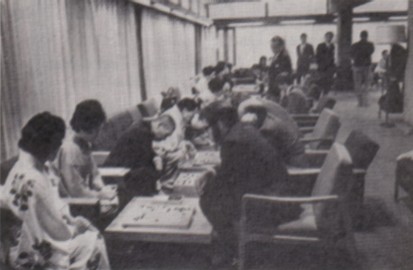 At the end of 1972, on 29th October, seventy players attended the third Wessex tournament. Jon Diamond, the British Champion won on tie-break from Y. Muroya, as Jon dropped a game against Jim Bates. Bristol's own Mike Roberts won division two, and the mayor of Marlborough presented the prizes.
---
Last updated Wed May 03 2017. If you have any comments, please email the webmaster on web-master AT britgo DOT org.