Good Attendance at Novices' Tournament
Mon, 06/03/2017 - 10:49

—

Tony Atkins
Cambridge Novices'
Cambridge
Sat, 4 Mar 2017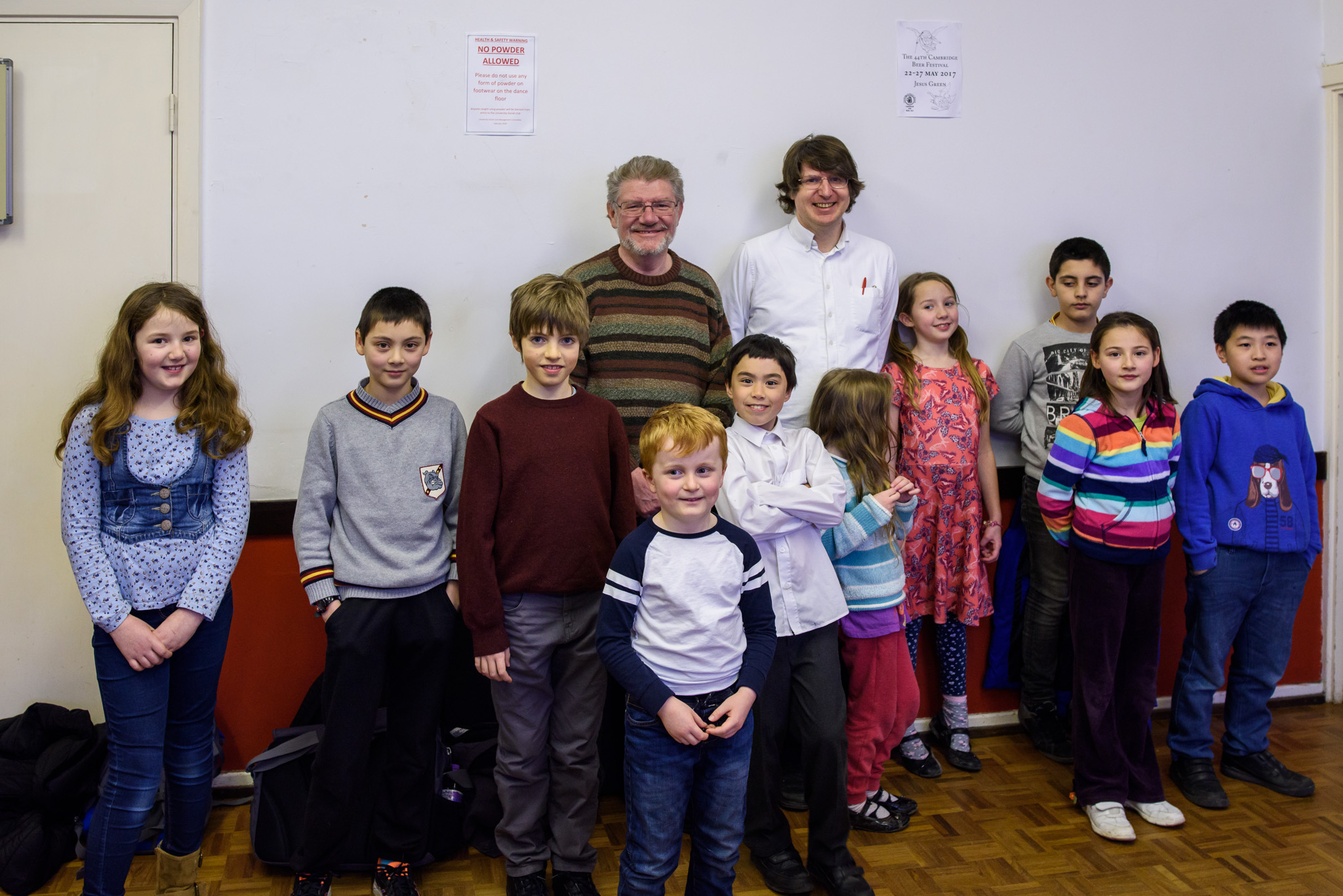 On the afternoon of the Trigantius Tournament in Cambridge, the Trigantius Novices' was run in one of the other rooms of the University Staff Club.
This year there were fifteen players in the tournament, twelve juniors, two parents of junior players, and one organiser of a school Chess and Go club. Twelve of the fifteen are pictured. They played five rounds on 13x13 boards, working well as grades were in the range 20k to 40k.
The crucial match to decide the winner was between two of the adult players, Pierre Oliviere from Harpenden and Mark Walters from Cambridge. In the end Pierre won by a single point.
The top junior players, in joint third place with three wins, were David Baldwin from Letchworth, and Sam Beck, Waylon Gao and Yize Gao, from the local junior club.
Last updated Tue Jan 05 2021. If you have any comments, please email the webmaster on web-master AT britgo DOT org.