British Pair Go Held at London Go Centre
Thu, 07/07/2022 - 17:08

—

Tony Atkins
British Pair Go
London Go Centre
Sat, 18 Jun 2022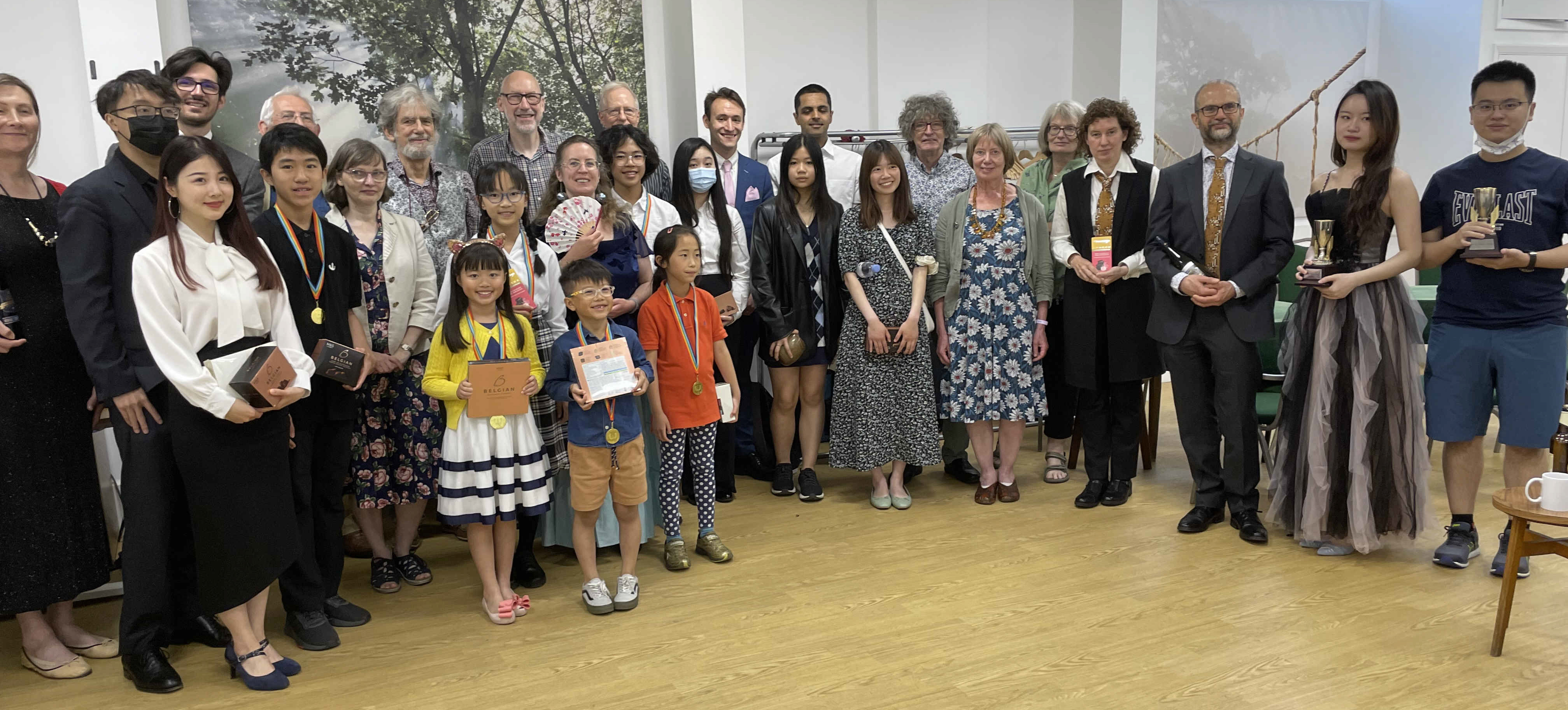 After missing two years, the British Pair Go Championships was back on Saturday 18th June. This time it was at the new venue of the London Go Centre and thanks went to them for hosting. The large downstairs room was used and provided a very comfortable and convenient location, especially for the players from London who took part. For the last time the main organiser was Francis Roads, who has decided to pass on the reigns after twenty years. He was, as ever, ably assisted by his Pair Go partner, Jenny Rofe-Radcliffe, who did the pairings.
This time the top championship section consisted of the eight strongest pairs, regardless of nationality, with the remaining six pairs playing in the handicap section. Gaoge Wang and Peikai Xue were the new champions, beating Xinyuan Wu and Xinchi Gong in the final round. All players received prizes, in the spirit of Pair Go, with Alison and Simon Bexfield winning the Fighting Spirit prize. In the handicap section it was a pair of junior friends, Lea Wong and Gene Wong, who were the winners, beating the organisers in the last round. In this section the Fighting Spirit prize went to youngster Rachel Chik playing with Paul Smith from Cambridge. It was also good to see another young pair of Audrey and Aiden Fung playing in their first UK event. The new organiser, Pat Ridley, judged the Best Dressed competition and awarded the prize to Xinyuan Wu and Xinchi Gong. As usual there was a quiz sheet to amuse players between games; Natasha Regan and Matthew Cocke solved the most cryptic word clues to win the prize. Results Photo Gallery
Last updated Sat Jul 16 2022. If you have any comments, please email the webmaster on web-master AT britgo DOT org.