Changhao Huang wins Small British Title
Fri, 17/02/2023 - 15:12

—

Tony Atkins
British Small Board
Cambridge
Sun, 12 Feb 2023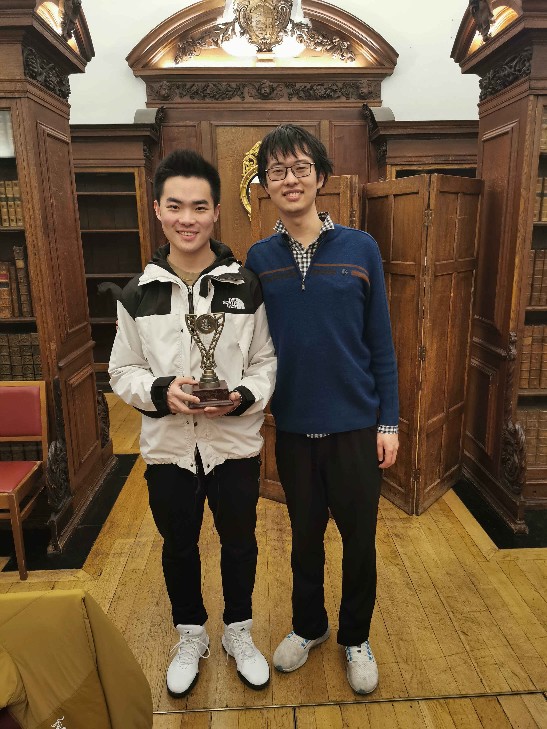 There were 38 players including 17 juniors at the British Small Board (13x13) Championship in The Old library of Pembroke College, Cambridge. More players wanted to enter, but they were restricted by the room capacity!
The winner was Changhao Huang (5d) who won the £50 cash prize and gets to keep the trophy until next year. In second place was the previous champion Tunyang Xie (5d). Both are shown here. Zhichen Zhou (10k) won a special prize for 5 wins.
The top junior (winning £30) was Mark Kirillin and the runner up was Samuel Wu. Bowang Li won the prize for the younger age group (up to Year 3) and Ashvikan Shaathvegan won in the youngest age group (up to Year 1). All these won cash prizes, and there were also small prizes for all the junior players who played in all rounds and won at least 2 games.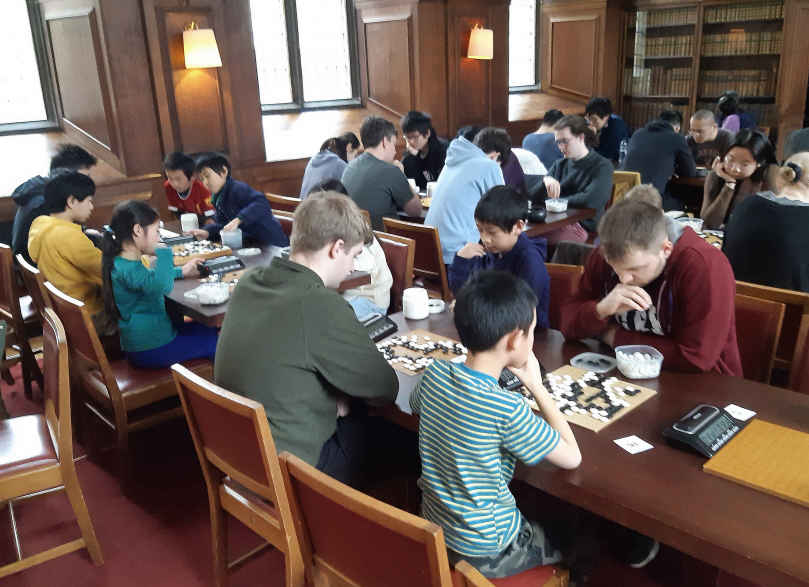 Thanks went to the Cambridge University Go Society for hosting the event and to the British Go Association and Cambridge Youth Go who both provided extra prize money.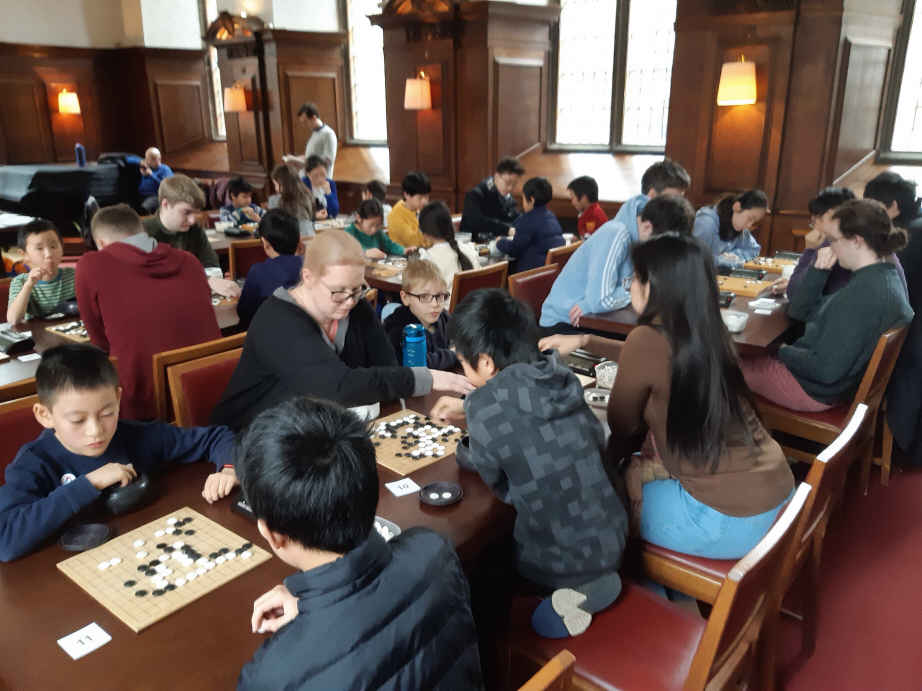 Last updated Thu Feb 23 2023. If you have any comments, please email the webmaster on web-master AT britgo DOT org.