Newsletter 201: December 2014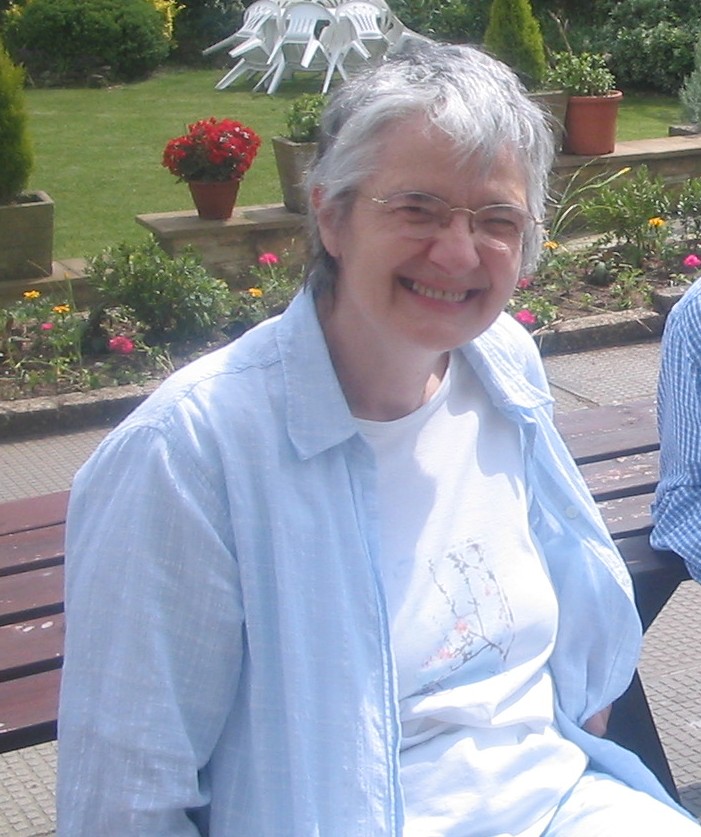 The Newsletter format is changing. In future all Newsletters will be distributed electronically, from our website rather than manually from the list of addresses that our Membership Secretary has. To keep you better informed, we intend to produce Newsletters monthly, probably in two formats - one without and one with recent News items, the latter for those of you who aren't constantly looking at our website.
Subscriptions You will initially subscribed to two Newsletters - the Monthly one with News items and an infrequent Announcement one. If you want to receive the non-News items one you need to change your Subscription option before the next Newsletter comes out in January. In addition to this you are also able to control whether you receive these Newsletters as plain text or fully formatted (prettified and with pictures).
Contributions to the Newsletter are most welcome, from our members and others. We ask that they be go-related and "newsy". They should be fairly brief and may include a few pictures (jpeg files), and links to items elsewhere on the internet. The place for debate and general discussion is Gotalk http://www.britgo.org/gopcres/info#gotalk but an introduction to a new topic is fine in the Newsletter. Contributions for the Newsletter should be sent to newsletter@britgo.org to arrive by the first day of the month.
To change your email address for receiving Newsletters, please visit http://www.britgo.org/user, where you can also change your Subscription options. Please also advise the Membership Secretary on mem@britgo.org of any change of email address. To stop receiving Newsletters click on the link at the bottom of this Newsletter.
Other ways of keeping in touch include Twitter https://twitter.com/britgo and Facebook https://www.facebook.com/BritishGoAssociation Our Facebook page is now nearly up to 500 "likes" so please get your friends to check the "Like" box and help us get over the 500 mark!
NEWS
For the full set of recent news items see the our News Pages: www.britgo.org/news. If you prefer to scan the headlines and pick-and-choose what to read, see www.britgo.org/views/news, which covers the last twelve months.
Annual General Meeting
Our AGM will be held in Shrewsbury as part of the British Open on 28th March 2015. As per our Constitution any members wishing to submit items or motions to the agenda need to send them to the Secretary by 31st December.
Annual Awards
Like some other sports organisations we have decided to initiate some British Go Association awards in order to encourage players and organisers. We have selected the following categories for this year:
Player of the year
Club of the year
Loss of the year (of a game)
President's award for services to Go.
Your nominations in each category are solicited by 31st December 2014 with a citation of a maximum of 150 words supporting the nomination. These should be sent to the President.
British Go Journal
Good news! The British Go Journal has been saved: Bob Scantlebury has volunteered to be the new editor after the next issue (Pat Ridley's final one) and will be joint editor for the next issue. We welcome him on board, so please help him with many contributions.
Teaching Professionals at Our events
Chizu Kobayashi We are pleased to let you know that Chizu Kobayashi, who is well known to many of you, has agreed to be the professional player at several of our events next year including the Candidates and a Strong Players Weekend, subject to finalising the financial arrangements with the Nihon Kiin and the Japanese Embassy. She also visits Oxford several times a year, so why don't you try and catch up with her there? Watch this space for more details.
London Open Two teaching pros will be in attendance. Fan Hui, 4p will provide teaching and game analysis for tournament participants. Dongeun Choi, 1p, will provide teaching and game analysis for kyu, particularly DDK participants.
Congratulations
To Andrew Kay who defeated Alex Kent to retain the British Championship by three games to nil.
To our Pandanet European Team for 3 successive wins - why not watch our next game against Ireland on Tuesday 9th at 8pm?
To the European Youth Team on their first win against Italy.
To all who won prizes in tournaments, see them on www.britgo.org/news
FUTURE EVENTS

Full details are in the our Tournament Calendar http://www.britgo.org/tournaments
South London Kyu Players 6 December 2014, Quaker Meeting House, Croydon, Website: http://southlondongo.com/tournament.shtml
Edinburgh Christmas 13 December 2014, Old St Paul's Episcopal Church Hall, Edinburgh
London Open 28 December 2014 - 31 December 2014, International Students House, 229 Great Portland Street Website: http://www.britgo.org/tournaments/logc
Maidenhead-Hitachi 24 January 2015, Hitachi Europe Head Office at Whitebrook Park, Lower Cookham Road, Maidenhead Register: http://www.britgo.org/tournaments/_register
Irish Open (Confucius Cup) 6 February 2015 - 8 February 2015, Dublin, Ireland, Website: http://www.irish-go.org/clubs-tournaments/irish-open/
Cheshire 7 February 2015, Frodsham Community Centre, Fluin Lane, Frodsham, Cheshire, Website: http://www.kisekigo.com/cheshire/ Register: http://www.britgo.org/tournaments/_register
Trigantius 7 March 2015, Cambridge University Social Club, Mill Lane No web page yet, but you can enter early by email to Geoff Kaniuk
British Open 27 March 2015 - 29 March 2015, Prince Rupert Hotel, Butcher Row, Shrewsbury, Register: http://www.britgo.org/tournaments/_register Friday 27th: Teaching session, British Lightning Tournament and Social; Saturday 28th: British Open rounds 1 to 3, AGM, Congress meal option, Social; Sunday 29th British Open rounds 4 to 6.
Welwyn Garden City 18 April 2015
Candidates' 2 May 2015 - 4 May 2015, The Fulbourn Centre, 31 Home End, Fulbourn, Cambridge (Open to British players who are members of the Association with rating above 1899 from a tournament between April 2014 and March 2015). http://www.britgo.org/bchamp/2015
Please check the calendar for more detail. If you have qualified and are planning to attend, you should start looking for accommodation now. If you do not travel by car and need to be very near the venue, please contact Geoff Kaniuk
Bar-Low, 3 May 2015 (provisional), Cambridge
Bracknell 17 May 2015
Challengers' League 23 May 2015 - 26 May 2015, Goddard Arms, 1 High St, Swindon. For qualifiers from the Candidates' Tournament only.
Scottish Open 30 May 2015 - 31 May 2015, Glasgow
LATER:
Welsh Open, Barmouth, Saturday 20th – Sunday 21st June 2015
Isle of Man Go Festival, Port Erin, Sunday 23rd – Friday 28th August 2015
Isle of Skye Tournament, Saturday 5th – Sunday 6th March 2016 (provisional)
British Go Congress Friday 8th - Sunday 10th April 2016 (provisional). Cambridge
Last updated Tue May 02 2017.
If you have any comments, please email the webmaster on web-master AT britgo DOT org.