Newsletter 202: January 2015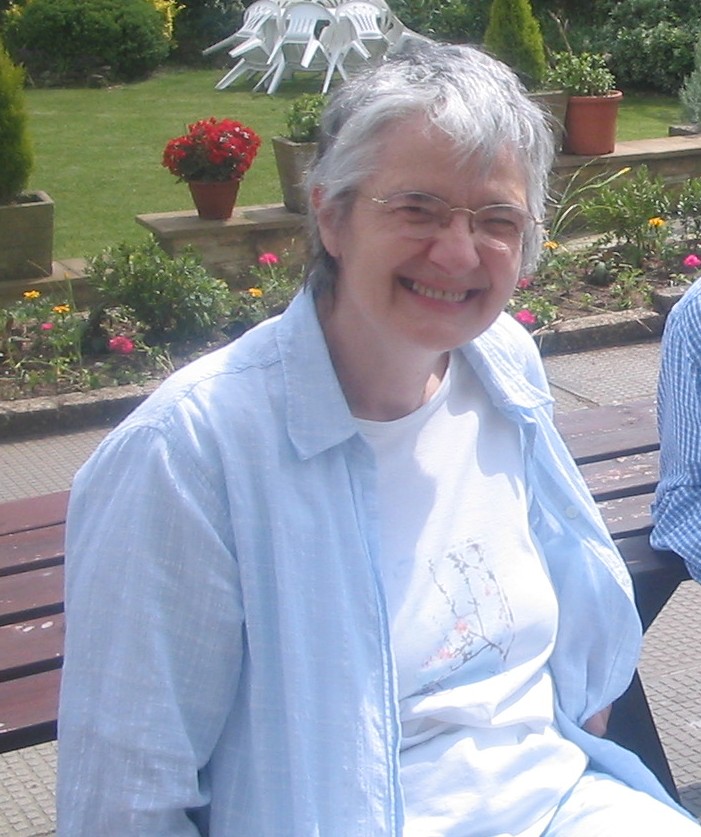 The Newsletter format has changed. All Newsletters are now distributed by email. You are initially subscribed both to our Monthly Newsletters, and to occasional BGA Announcements.
The place to change these subscriptions or your email address is the BGA user page. Please also advise the Membership Secretary on mem@britgo.org of any change of email address. Other ways of keeping in touch include Twitter and Facebook.
We intend to produce a Newsletter every month. Contributions are most welcome, both from our members and others. We ask that they be go-related and "newsy". They should be fairly brief and may include a few pictures (jpeg files), and links to items elsewhere on the internet. Contributions should be sent to newsletter@britgo.org to arrive by the first day of the month.
The place for debate and general discussion is currently Gotalk. However, an introduction to a new topic is fine in the Newsletter.
Jil Segerman, Newsletter Editor
NEWS
For the full set of recent news items, see the our News Pages. If you prefer to scan the headlines and pick-and-choose what to read, see News Headlines, which covers the last twelve months.
LONDON OPEN GO CONGRESS
The 41st London Open Go Congress took place at the end of December 2014. Besides the main seven-round tournament, won by Chi Min-Oh, there were Pair Go, Doubles, Lightning and Rengo side events. For the full report, with links to all the results, see the online London Open Report.
The David Ward Cup was awarded for the first time, in memory of long-standing UK player David Ward who sadly died late in 2013. It was donated by his widow, Helen Ward, and won by Matt Cocke. Other prizes were donated by the Central London Go Club and the City of London Go Club. Thanks are due to the Korean Amateur Baduk Association and the European Go Federation for arranging professionals, also to Gerry Gavigan, Jenny Radcliffe and their team of helpers for organising a very successful event.
PANDANET EURO TEAM CHAMPIONSHIPS: REMINDER
We're second in League C, having won our first four games, so doing fine thank you very much! Our next match, on 13th January, is against South Africa - one of our main competitors and currently third in the league. We really would like to get the strongest possible line-up for this match, so if our highest players could be available on this day that'd be pretty awesome. Why don't you watch too - games start at 7pm? See the latest info.
SUNDAY EVENING LECTURES on KGS
We intend to give a talk every first, third (and fifth, if appropriate) Sunday in each month, with different speakers each time. The first of these was by Toby Manning on Sunday January 4th, entitled "some typical mistakes of single-digit kyu players". Although the talks will be aimed at single-digit kyu players, we hope that they will be accessible and useful to double-digit kyu players as well. The next talk will be by Chris Bryant on Sunday 18th January.
The talks are online on KGS in the British Room. Look for the open game "BGATeach". There is an audio feed, so make sure your sound is switched on. Hope to see many of you there. There were some problems with the sound quality in the first talk, but we are working to improve this.
If you are interested in giving a talk, please contact Toby Manning.
ANNUAL GENERAL MEETING
Our AGM will be held in Shrewsbury, as part of the British Go Congress on 28th March 2015. There's at least one vacancy for a Council member, so why don't you think about volunteering, to help shape the way we're run and what we do? We're sure that any Council member would be happy to discuss what's involved.
UPDATE ON BRITISH GO CONGRESS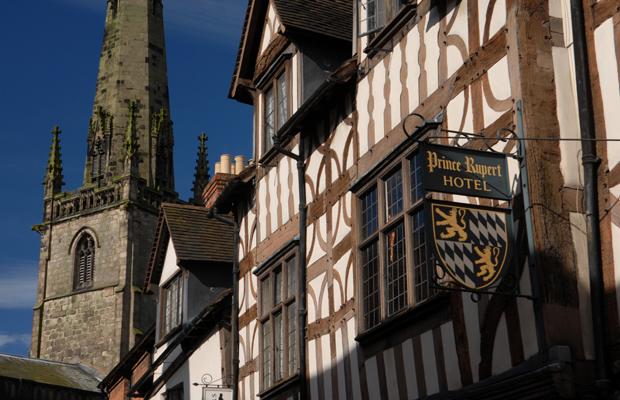 Early Bird Discount Registration must be received by 31st January.
Hotel Accommodation If you wish to book a room at the venue, then you should do so right away, quoting "Go Event". The Hotel telephone number is: 01743 499955 or Email. There are only a few hotels in the town centre (but plenty further out), and wherever you choose to stay, it will probably pay to plan ahead.
ONLINE LEAGUE The 2014 competition is now finished. Congratulations to CLGC "A" team who won with a clean sweep, winning 10 matches out of 10.
We are now taking entries for the 2015 league season. This will get under way hopefully at the beginning of April 2015. If you would like to join it, either as an individual wanting to be assigned to a team, or a new team wanting to join, please contact the Online League coordinators at online-league @ britgo.org as soon as possible. Further details are on the League web-page.
ANNUAL AWARDS
This is the first year of what are planned to be annual Awards. See the Awards 2015 page for full details and citations. The nominations are:
Player of the Year: Alex Kent; Jonathan Green; Martin Harvey
Club of the Year: Letchworth; Brighton; Cambridge Junior Chess and Go
Loss of the Year: Alistair Wall; Brent Cutts; Martin Harvey
Voting
Nominations closed on 31st December. Voting for these categories now OPEN, and will close on 21st March 2015. Please log in and visit Player of the year, Loss of the year and Club of the year polls to cast your vote.
Reminder: the BGAmember account on our system will be de-activated on 10th January. You will need to use your own user account to login, view member-only pages and vote for the Awards.
BGA COMMUNICATIONS
A full article about the changes planned will appear in the next British Go Journal, which is now at the printers and should be with you in the next week or so. The only new thing this month is that we're planning to drop the bga-policy mailing list at the end of January. This is replaced by the Forums, which can be accessed from Forum Listing in the left-hand column of our Home Page, Members Area or the News page (but only if you're logged in - we've also added a login link at the top of each page to make this easier for you).
RECENT CLUB CHANGES
Due to Paul & Yvonne Margetts' move to the USA, details for the Epsom club have changed. Please see our website for current details.
FUTURE EVENTS

Full details are in the our Events Calendar.
Maidenhead-Hitachi: Saturday 24th January
Irish Go Congress: Friday 6th February to Sunday 8th February, Dublin
Cheshire: Saturday 7th February, Frodsham
Trigantius: Saturday 7th March, Cambridge
British Go Congress: Friday 27th - Sunday 29th March, Shrewsbury
Birmingham: (April, provisional)
Welwyn Garden City: Saturday 18th April, Hatfield
Candidates' Tournament: Saturday 2nd May to Monday 4th May, Cambridge
Bar-Low: Sunday 3rd May (provisional). Cambridge
Bracknell: Sunday 17th May, Wokingham
Challengers' League: Saturday 23rd May to Tuesday 26th May, Swindon
Scottish Open: Saturday 30th May - Sunday 31st May, Glasgow
Durham (June, provisional)
British Pair Go Championships: Saturday 6th June, Hatfield
Welsh Open: Saturday 20th June - Sunday 21st June, Barmouth
LATER:
Isle of Man Go Festival: Sunday 23rd – Friday 28th August 2015
London Open: December 2015 (provisional)
Isle of Skye Tournament: Saturday 5th – Sunday 6th March 2016 (provisional)
British Go Congress: Friday 8th - Sunday 10th April 2016 (provisional). Cambridge
Last updated Tue May 02 2017.
If you have any comments, please email the webmaster on web-master AT britgo DOT org.