Newsletter 203: February 2015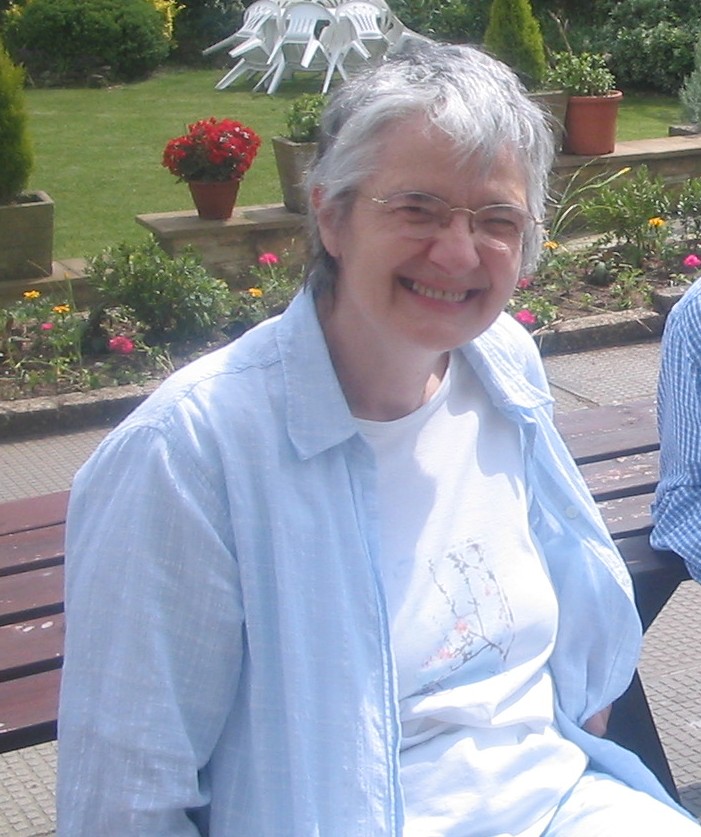 Contributions for this Newsletter are most welcome, both from our members and others. We ask that they be go-related and "newsy". They should be fairly brief and may include a few pictures (jpeg files), and links to items elsewhere on the internet. Contributions should be sent to newsletter@britgo.org to arrive by the first day of the month.
The place for debate and general discussion is currently Gotalk. However, an introduction to a new topic is fine in the Newsletter.
Jil Segerman, Newsletter Editor
NEWS
For the full set of recent news items, see the our News Pages. If you prefer to scan the headlines and pick-and-choose what to read, see News Headlines, which covers the last twelve months.
BRITISH GO JOURNAL
Thanks to Pat Ridley for his able stewardship of the British Go Journal for the last 5 years and welcome to Bob Scantlebury on taking on this onerous role.
PANDANET GO EURO TEAM CHAMPIONSHIPS

This is the 5th season of a team competition played online on Pandanet (IGS) in its own room "EuropeanTeamChamp". After 6 matches the British team is undefeated, having won all the matches 3-1, with the final game by team captain Chris Bryant played on Saturday and proving a comfortable win for him. We lie second to Bulgaria on tie-break; the crunch match against Bulgaria is on 24 February on Pandanet at 20:00. Information on the British players and their progress is on the BGA Pandanet page. Check the schedule and log in on Pandanet to watch the action!
SUNDAY EVENING LECTURES on KGS
The talks are online on KGS in the British Room. Look for the open game "BGATeach". There is an audio feed, so make sure your sound is switched on. The first lecture by Toby Manning was on the subject of common mistakes by SDK players. The second by Chris Bryant addressed sente where students were challenged to identify the correct time to tenuki in example games, If you are interested in giving a talk, please contact Toby Manning.
Forthcoming lectures are now listed on our Calendar
EUROPEAN WOMENS' CHAMPIONSHIP and TURKISH SUMMER CAMP
The European Women's Championship 2015 will take place on 11-12 July in Çıralı Antalya Turkey. Çıralı is is a small holiday town, one hours drive west of Antalya. It is a doubly protected area: as an archeological site of the ruins of the city of Olympos, and a natural reserve for the Caretta caretta, giant sea turtles. Accommodation will be in "pansiyons" with comfortable, air conditioned and en suite bungalows blended in orange orchards. The tournament venue is Kıyı pansiyon: http://www.kiyipansiyon.com/English.htm
We can nominate one player (EGF rank 5 kyu or stronger) to represent the United Kingdom at the European Women's Championship. This person will be given free accommodation and food at Kıyı pansiyon and free transfers to and from Antalya airport. If you wish to be considered please contact Toby Manning.
Combined with this event is the Turkish Summer Camp, from from 3rd to 10th July. The website for both events is under construction.
ANNUAL GENERAL MEETING
Our AGM will be held in Shrewsbury, as part of the British Go Congress on 28th March 2015. There's at least one vacancy for a Council member, so why don't you think about volunteering, to help shape the way we're run and what we do? We're sure that any Council member would be happy to discuss what's involved.
EUROPEAN YOUTH GO TEAM CHAMPIONSHIP
The first European Youth Go Team Championship (EYGTC) has taken place online from November 2014 to February 2015. The winner is: Russia! Details: The UK finished 10th out of the 13 teams. The UK player of the tournament was Edmund Smith, one of our U12 boards, who won each of the three games he played. Details:
CALLING YOUNG GO PLAYERS: 2015 UK GO CHALLENGE
The entry forms for the 2015 UK Go Challenge are now available on the UK Go Challenge website. Packs will be ready by the middle or end of February. The only thing that has changed this year is the prizes. Back again are the ever-popular black and white logo bugs, and the top prize is one of the "Play Go!" tote bags. We hope all UK youth or school Go clubs can take part.
ONLINE LEAGUE
We are now taking entries for the 2015 league season. This will get under way hopefully at the beginning of April 2015. If you would like to join it, either as an individual wanting to be assigned to a team, or a new team wanting to join, please contact the Online League coordinators at online-league@britgo.org as soon as possible. Also advise any changes of members and provide email addresses. Further details are on the League web-page.
Please could existing teams confirm as soon as possible that they want to play this season and also advise any changes of members.
ANNUAL AWARDS
Reminder: Voting for these categories now OPEN, and will close on 21st March 2015. Please log in and visit Player of the year, Loss of the year and Club of the year polls to cast your vote. You will need to use your own user account to login, view member-only pages and vote for the Awards.
HELP WANTED
BRITISH CHAMPIONSHIP
The locations are booked and registrations/advanced organisation for the Candidates are being handled by Geoff Kaniuk. However, we're short of someone to handle the draw and other bits of on-site organisation at the hotel just outside Cambridge. We're also short of someone to be the referee/on-site organisation (no organising the draw needed) for the Challengers League in Swindon. Volunteers urgently needed. More details about the events are on our website. Please apply to the Treasurer if you'd like to help!
ENTERTAINING FOREIGNERS
We've been embarrassed on a number of occasions in the past when a foreigner, usually a dan or pro-level Oriental, gives us very short notice of being in the country and expects us to be able to organise Go playing, accommodation or hospitality at the drop of a hat. Of course, we've usually managed to do something, but it's stressful and time-consuming organising this sort of thing, trawling round looking for volunteers. So we're looking at setting up a list of those people who're happy to be called up at short notice to assist. Can you help?
We're collecting locations and contact details only at this time, so we're not expecting any specific commitment, but if you're happy to consider entertaining someone, perhaps providing a bed or just acting as a tourist guide please let our President know, as he's keeping the list for the time being.
T MARK HALL'S LIBRARY
Anyone coming to BGC in Shrewsbury who has a day to spare either side is invited to Barry's house to catalogue the T Mark Hall Library. Only 22 miles. Though 40 minutes away.
Replacement packaging, eg plastic crates that anyone has to spare would be very useful. Contact details : barry.chandler@gmail.com JON and BARRY 21/1/15
NEW VENUE NEEDED FOR PAIR GO
The British Pair Go Championship is going to need another new home in 2016. The Red Lion, Hatfield has turned its function room into a restaurant,and isn't taking function bookings any longer. We're OK for this year, following a spot of negotiation.
So, even if you are not a Pair Go player yourself, please send any suggestions to Francis, francis.roads@gmail.com Ideally we need somewhere where we can both play and have lunch, preferably a pub or similar:
not too expensive
with public transport
reasonably central
All suggestions will be gratefully received and acknowledged.
PLANNING FOR 2016
We've got locations for our 2015 events: British Go Congress in Shrewsbury, Candidates in Cambridge and Challengers League in Swindon. We now need to push forward with plans for these events for 2016 and we're looking for volunteers for organisers/locations. The British Go Congress has visited most parts of the country in the last 10 years, so most locations that can accommodate 60-100 players in roughly the 1-3 weeks timeframe before/after Easter would be suitable. The Candidates is 20-30 people over the first May Bank Holiday weekend and the Challengers is 8 players over the second May Bank Holiday weekend. Please contact a Council members if you're interested in helping out.
ADMIN.
BRITISH GO JOURNAL
If you do not wish to receive paper copies ot the BGJ , which will save us a bit of money, please let our Membership Secretary know, if you haven't already done so.
RATING FOR CLUB GAMES
In addition to Tournament games which are automatically submitted to the European Rating system you can also get your clubs games added too. Obviously, there are some restrictions on the submission of club games, but details of what these are and how you can submit your games can be found here: http://www.britgo.org/ratings/submission. Play more Go and you'll get better!
FUTURE EVENTS NOTE: BIRMINGHAM DELETED

Full details are in our Events Calendar.
Cheshire: Saturday 7th February, Frodsham
Trigantius: Saturday 7th March, Cambridge
British Go Congress: Friday 27th - Sunday 29th March, Shrewsbury
Welwyn Garden City: Saturday 18th April, Hatfield
Candidates' Tournament: Saturday 2nd May to Monday 4th May, Cambridge
Bar-Low: Sunday 3rd May (provisional). Cambridge
FestivalAsia Exhibition: Friday 15th - Sunday 17th May, London
Bracknell: Sunday 17th May, Wokingham
Challengers' League: Saturday 23rd May to Tuesday 26th May, Swindon
Scottish Open: Saturday 30th May - Sunday 31st May, Glasgow
Durham (June, provisional)
British Pair Go Championships: Saturday 6th June, Hatfield
Welsh Open: Saturday 20th June - Sunday 21st June, Barmouth
July (provisional): Milton Keynes, UK Go Challenge Finals and Arundel
Belfast: Saturday 8th and Sunday 9th August.
Isle of Man Go Festival: Sunday 23rd – Friday 28th August
Mind Sports Olympiad: Sunday 23rd – Monday 31st August, London
LATER:
London Open: December 2015 (provisional)
Isle of Skye Tournament: Saturday 5th – Sunday 6th March 2016 (provisional)
British Go Congress: Friday 8th - Sunday 10th April 2016 (provisional). Cambridge
Last updated Tue May 02 2017.
If you have any comments, please email the webmaster on web-master AT britgo DOT org.