Newsletter 204: March 2015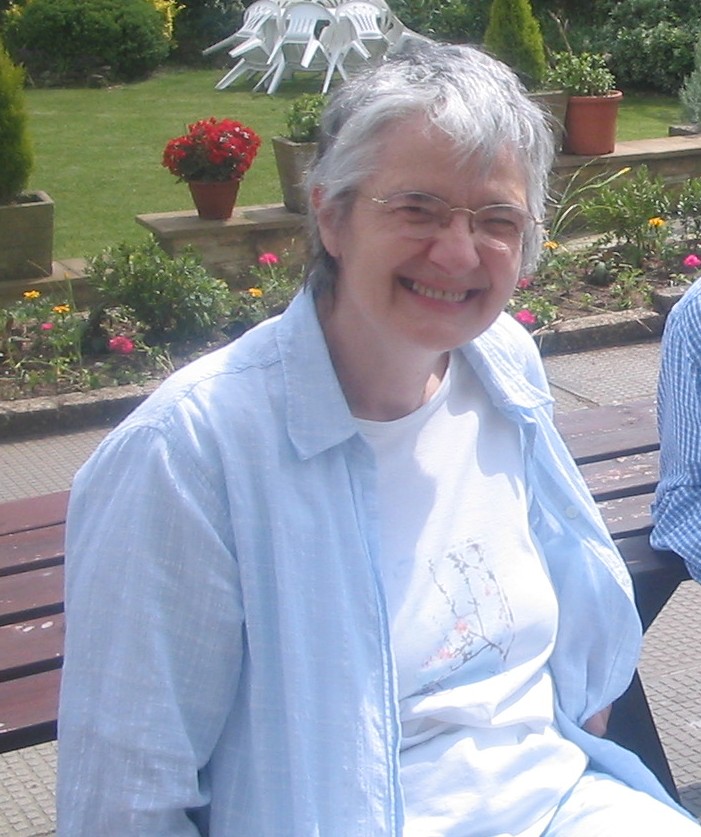 Contributions for this Newsletter are most welcome, both from our members and others. We ask that they be go-related and "newsy". They should be fairly brief and may include a few pictures (jpeg files), and links to items elsewhere on the internet. Contributions should be sent to newsletter@britgo.org to arrive by the first day of the month.
The place for debate and general discussion is currently Gotalk. However, an introduction to a new topic is fine in the Newsletter.
Jil Segerman, Newsletter Editor
NEWS
For the full set of recent news items, see the our News Pages. Or scan the News Headlines.
PANDANET GO EURO TEAM CHAMPIONSHIPS

This is the 5th season of a team competition played online on Pandanet (IGS) in its own room "EuropeanTeamChamp". The UK team captained by Chris Bryant went clear top of the European C League. After 7 matches the British team has 7 wins, having won the first 6 matches 3-1.
Our seventh match was against our major rivals Bulgaria, who also had 6 wins, and somehow, without our top two players, we won 4-0! Information on the British players and their progress is on our Pandanet page. Check the schedule and log in on Pandanet to watch the action!
SUNDAY EVENING LECTURES on KGS
The talks are online on KGS in the British Room. Look for the open game "BGATeach". There is an audio feed, so make sure your sound is switched on. Details of forthcoming lectures are on our Calendar
BRITISH GO CONGRESS: UPDATE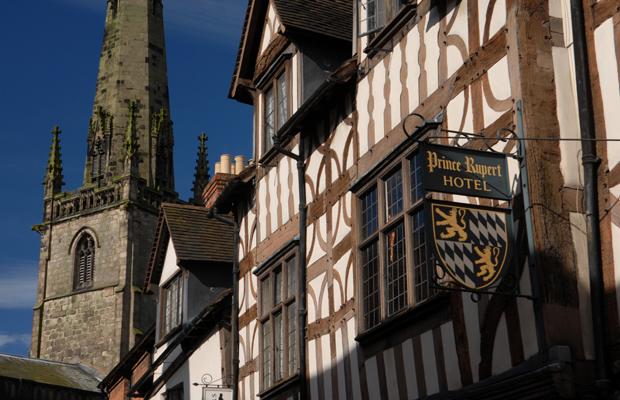 There are now 50 entrants, ranging from 4dan to 17kyu. The Congress will be held at the Prince Rupert Hotel, Shrewsbury; see the brochure on our Calendar page for more information. Time to make up your mind and book for a great weekend. There are still a few rooms available at the hotel.
We are delighted to announce the attendance at the tournament of a pro-standard player. Chi-Min Oh, 7dan from Durham has an EGF rating equivalent to 3p. He will run the teaching session on Friday afternoon and will also be available for game commentaries."

Pentangle Puzzles and Games have kindly agreed to be a sponsor for the tournament. They will have a stall there, displaying go books and equipment including some clearance lines at half price. If you are interested in seeing any specific more expensive or unusual stuff from their range, then contact them in advance on info@pentangle-puzzles.co.uk so that it can be brought to the venue with no obligation.
ANNUAL GENERAL MEETING
The Annual General Meeting of the British Go Association will be held at the Prince Rupert Hotel, Shrewsbury, Shropshire, SY1 1UQ on Saturday 28th March at 7pm, or slightly before if the third round of the British Open is complete (and no earlier than 6:30pm).
CALLING YOUNG GO PLAYERS: 2015 UK GO CHALLENGE

The entry forms for the 2015 UK Go Challenge are now available on the UK Go Challenge website. Packs are now available. The only thing that has changed this year is the prizes. Back again are the ever-popular black and white logo bugs, and the top prize is one of the "Play Go!" tote bags. We hope all UK youth or school Go clubs can take part. See full information here.
ONLINE LEAGUE
Reminder of last month's item: We are now taking entries for the 2015 league season. This will get under way hopefully at the beginning of April 2015. If you would like to join it, either as an individual wanting to be assigned to a team, or a new team wanting to join, please contact the Online League coordinators at online-league @ britgo.org as soon as possible. Also advise any changes of members and provide email addresses. Further details are on the League web-page.
Please could existing teams confirm as soon as possible that they want to play this season and also advise any changes of members.
OUR ANNUAL AWARDS
Reminder: Voting for will close on 21st March 2015, and awards will be presented at the AGM. Please log in and visit our Awards 2015 page to cast your vote.
Looking ahead to 2016, Council has decided that the Awards will continue for a second year, with an additional category: Recruiter of the Year. This is intended to recognise the person who has recruited the most new members to the British Go Association and, unlike the other awards, we'll accept self-nominations! We'll also consider those people who've recruited large numbers of people to Go, but may require some evidence of this...
CANDIDATES' TOURNAMENT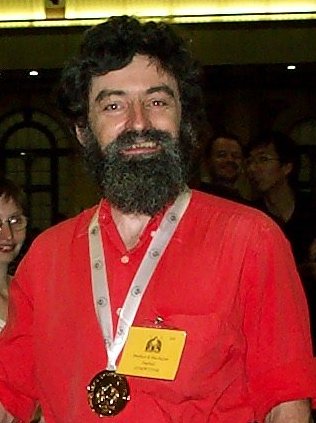 The Candidates' Tournament will take place on Saturday 2nd to Monday 4th May, in Cambridge. We are pleased to announce that Matthew Macfadyen will attend to provide games analysis for players at the tournament.
Your last chance to qualify is at the British Open in Shrewsbury. Please visit the BGA calendar to get full details and also the 'more info' link to get advice on accommodation, especially if you do not drive or need to be very near the venue. In any case you should start finding accommodation now if you do not live locally.
CAMBRIDGE UNIVERSITY GO SOCIETY 50TH ANNIVERSARY
CUGOS, the second oldest Go club in the UK after the London Go club, was founded in October 1965 and we're hoping to celebrate the 50th anniversary with a dinner and perhaps a special Go tournament, probably in early 2016. Obviously details from the early days are sketchy now, but if you were or are a member and wish to be added to the mailing list about this event please contact, Jon Diamond jon@diamondconsulting.co.uk. If you have any suggestions about the type of event or other people to add to the list Jon would also be pleased to receive them. PS Please also contact Jon if you have any stories or additional information about the club, so that we can produce a CUGOS history for the occasion.
EUROPEAN GO FEDERATION ACADEMY: YOUNG PLAYERS' SUPPORT
Announcement from EGF President Martin Stiassny:
"After signing a memorandum of understanding with Mr. Ge Yuhong (owner of the Go-school in Beijing where our students are studying) and Mr. Luo Gang (chief manager of CEGO) for a cooperation till December 2016 I am proud to announce the EGF Academy. The start is scheduled for 23rd March 2015.
The EGF Academy will offer online-playing, analyzing and teaching in different groups for more than 30 players. General manager of this project will be Viktor Lin, the vice-president of the Austrian Go Association.
This is another very important milestone for European Go!"
GO ACADEMY FOR YOUNGSTERS IN BEIJING
Announcement from EGF President Martin Stiassny:
"According to the EGF-CEGO cooperation, we will get in 2015 again the chance to nominate up to 6 promising players for studying Go in Beijing from 16th September 2015 till 29th February 2016. Last month (in a meeting in Beijing) both sides agreed that we should try to find younger players for this project. Our friends in Beijing are checking several points, for example under which conditions youngsters from Europe can enter an international school, parallel to studying Go.
So our goal in Europe should be to find players younger than 18, maybe 16 years old, best case 14 years old. It will not be easy to convince parents to send their children to China. But the message of today: Please look on your youngsters. If you have a candidate, Zhao Baolong, the chinese Pro, coming back to Europe in March, will test these promising boys and girls.
The clear statement of our friends from CEGO: We want to support younger players, not only in Europe (see EGF-academy announcement) but also in Beijing."
Please don't hesitate to contact Martin Stiassny or Li Ting if you have a candidate. Contact
WORLD AMATEUR GO CHAMPIONSHIPS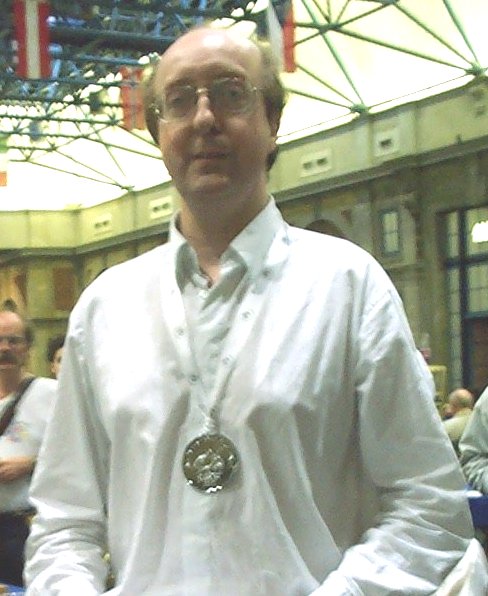 Des Cann will be the UK representative at the WAGC to be held in Bankok in June.
YOUTH SQUAD TRAINING IN CAMBRIDGE, 1ST MARCH
Twenty two players aged 5 to 15 took part. In the morning there was some teaching and in the afternoon a four round tournament in four groups ranging from around 10-kyu in the top section to novices in the lowest one. The section winners were Charlotte Bexfield, Alexander Hsieh, Daniel Chen and Jianzhou Mei. There were lots of prizes and nice cakes, and the players were given Baduk Sports Ring wristbands to show the rating levels they have achieved.
ADMIN.
CALLING ALL TOURNAMENT ORGANISERS: CHILD-FRIENDLY TOURNAMENTS
We want to encourage children and young people to take part in tournaments. With approval of our Child Protection Officer Sue Paterson, Colin Maclennan has drafted the following additon to the Tournament Organisers' Handbook:
"When planning your tournament consider the following;
1. At the registration stage, ask entrants if they plan to bring children or young people with them, and if so their ages.
2. If you have children or young people registered, try to arrange the draw so that they win at least one game. Youngsters are usually relatively weak players compared to adults, and can find it very discouraging to lose all their games.
3. Try to have some prizes appropriate for younger players, and hold them back so that they don't get chosen by the adult winners! Try to make sure the child or young person actually wins a prize! Tournament organisers have a lot of discretion and it is always possible to award a prize for "best defence in a lost game" or some other invented category."
YOUTH AND STUDENT MEMBERSHIP FEES
You're probably aware that Council decided last year to create a Student internet-only membership at a dramatically reduced cost of £5 per annum. We'd like to clarify this and how it relates to the old Under-18 and Student memberships. The new categories are:
Youth: UK residents who are either under-18 or who qualify for Student membership. If you don't want the printed British Go Journal please sign up for Student Membership.
Student: UK residents who are under-26 and studying full-time at a UK approved educational establishment. This is an online-only membership. If you want the printed British Go Journal please sign up for Youth Membership.
PROPOSAL FOR LIFETIME MEMBERSHIP
Some other organisations, such as the National Trust, offer a life-time membership at a cost of something like 30-40x the standard annual membership (less for those over State Pension Age). We currently offer a maximum of 5-year membership at our Standard rate. Is there any interest in us offering a similar lifetime scheme? If you have some please contact the President.
TO QUALIFY FOR THE WORLD MIND SPORTS GAMES
There has been no confirmation of this happening next in 2016, and some indications that in any event it won't happen until 2017 to avoid a clash with the Chess Olympiad. However, just in case it does happen in 2016 this is an advance warning for those people who might hope to qualify: if Council uses the same criteria as in 2008 and 2012, then you need to make sure that you're on the EGF rating list that we publish on our website early in 2016. A historic rating that isn't seen because you haven't played a recent tournament is not sufficient (see the EGD site for more details).
WORLD WIDE IWAMOTO AWARDS 2015
A message from Harry van der Krogt, Financial Manager of the European Go Centre:
"The European Go Centre is happy to announce the World Wide Iwamoto Awards. In succession to the European editions in 2001, 2003, 2007 and 2012, the Iwamoto Awards now go global. Thanks to internet and social media, the world has become smaller, so we think it is time to invite people on a global scale to submit Go promotion projects.
These projects are collected in our public database. With this information everybody who is involved in the promotion of Go can find new ideas and inspiration for their own projects. You can have a look at our website at http://go-centre.nl/wp/home/iwamoto-awards/iwamoto-award-entries/ to see the submissions of previous editions of the European Iwamoto Awards.
The winner of the award will receive € 1.000, two runners up will receive € 500.
The European Iwamoto Awards were much appreciated by the contributors, the EGF and the Nihon Ki-in. Therefore we want to extend the project and improve some features. You can find all details and the criteria for submitting projects on our website"
FUTURE EVENTS

Full details are in our Events Calendar.
British Go Congress: Friday 27th - Sunday 29th March, Shrewsbury
Welwyn Garden City: Saturday 18th April, Hatfield
Candidates' Tournament: Saturday 2nd May to Monday 4th May, Cambridge
Bar-Low: Sunday 3rd May, Cambridge
FestivalAsia Exhibition: Friday 15th - Sunday 17th May, London
Bracknell: Sunday 17th May, Wokingham
Challengers' League: Saturday 23rd May to Tuesday 26th May, Swindon
Scottish Open: Saturday 30th May - Sunday 31st May, Glasgow
British Pair Go Championships: Saturday 6th June, Hatfield
Durham: Saturday 13th – Sunday 14th June
Welsh Open: Saturday 20th June - Sunday 21st June, Barmouth
Milton Keynes: Saturday 27th June
July (provisional): UK Go Challenge Finals
Belfast: Saturday 8th and Sunday 9th August.
Arundel: Saturday 15th August (provisional)
Isle of Man Go Festival: Sunday 23rd – Friday 28th August
Mind Sports Olympiad: Sunday 23rd – Monday 31st August, London
LATER:
London Open: Monday 28th - Thursday 31st December 2015
Isle of Skye Tournament: Saturday 5th – Sunday 6th March 2016 (provisional)
Last updated Tue May 02 2017.
If you have any comments, please email the webmaster on web-master AT britgo DOT org.