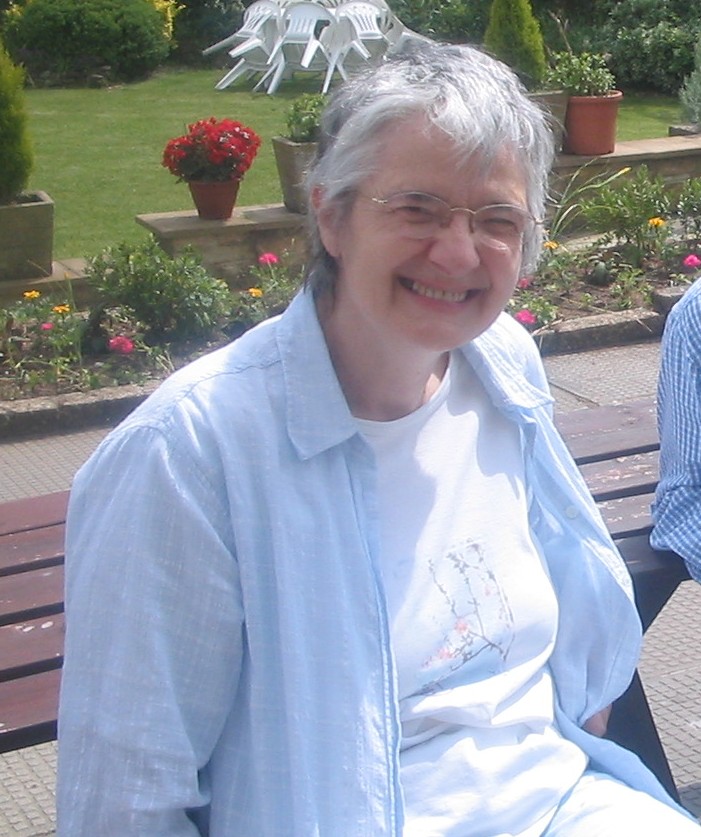 Last month computer gremlins wrecked my attempt to produce two versions of the Newsletter. Since then I've received no feedback on this initiative, so it is now discontinued.
As ever, contributions for the Newsletter are most welcome, both from our members and others. We ask that they be Go-related and "newsy". They should be fairly brief and may include a few pictures (jpeg files), and links to items elsewhere on the internet. Contributions should be sent to newsletter@britgo.org to arrive by the first day of the month.
The place for debate and general discussion is currently Gotalk. However, an introduction to a new topic is fine in the Newsletter.
Jil Segerman, Newsletter Editor
NEWS
For the full set of recent news items, see the our News Pages. Or scan the News Headlines.
FestivalAsia
FestivalAsia, Friday 15th to Sunday 17th May, a celebration of all-things Asian! Team Britgo (Francis Roads, Alex Rix, Maria Tabor, Roger Huyshe, Tony Atkins, Ben Murphy, Michael Webster, Matt Marsh) have a classroom dedicated to teaching go to all comers. Additionally Maria and Roger will deliver a presentation in the Cultural Room.
Paul Margetts in San Diego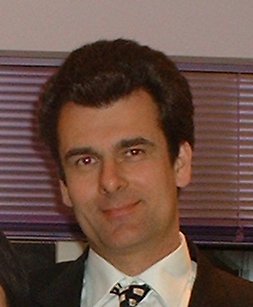 Following the Margetts family moving to the USA, see the AGA report:
Leran Zou 7D Sweeps San Diego Go Championship. Hopefully we'll see more success for them there.
Pandanet Go European Team Championship
Following our win against Cyprus (3-1) we're obviously still top of the league and will get guaranteed promotion to League B if we win one of our last two games, against Iceland and Kazhakstan. Should be a no-brainer, but…
Candidates' Tournament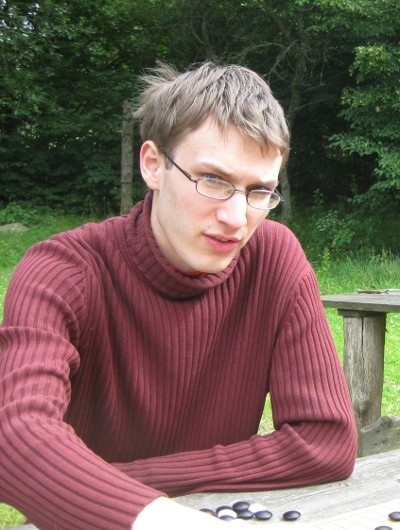 Andrew Simons won the Candidate's Tournament, held over the early May bank holiday, with a perfect 6/6. He joins the British Champion, Andrew Kay, in the Challenger's League to be held over the late May bank holiday. The other qualifiers for the League are Charles Hibbert, Des Cann, Tim Hunt, Richard Hunter, James Hutchinson and Francis Roads.
A special thank you to Matthew Macfadyen for all his dedicated teaching at the event. He was very well organised with a booking list and an allocated time slot for players, so that everyone got an equal share of the analysis.
Isle of Man Go Festival
From the IOM Go Team:
This year's Isle of Man Go Festival, in the seaside resort of Port Erin, may well be the last. Please help us make it the best!
Reminder: entries and payment received before the end of May will qualify for the early entry discount.
Summer Go Camp and Women's Championship in Turkey
The website of European Women's Go Championship and Turkish Summer camp for 2015 is now online.
European Go Championship
Strong players are invited to register for the 2015 European Championship ( individuals) that will be played during the 59th European Go Congress.
Registration should be sent to Jean-Yves Papazoglou jeanyves.papazoglou@gmail.com before June 15th. Final selection of the 24 players will be announced by end of June. Note that players below 2350 EGF rating are unlikely to be selected.
Tsumego Pro
David Lee writes: "Tsumego Pro is a free life-and-death go problems app. It can be downloaded from both GooglePlay and iTunes. It publishes 6 problems daily on 3 different levels (easy, medium and hard). Solving life and death problems is the most frequently recommended method to improve go skills. "


ADMIN
BGA Policy Forum
Jon Diamond writes: "We've now got our bga-policy forum working better: as a result of user requests you can now be notified if there's a new posting or a new comment on an existing posting - much like a mailing list. However, you still need to go to our website to make a new posting. There are no plans to allow submission of posts/comments via email as this would lead to more spamming. You can control whether and how much of such postings (all, title only or title plus teaser) you get by email by going to your account page and clicking on the Notifications button.
A Public Membertship List ?
Jon Diamond writes: "There has been some discussion on Gotalk and also on bga-policy about this. So far there seems to be support for it to be available, but I think there's been too few responses for us to judge how much support this might have from the membership as a whole.
I think that this is so significant for members that we ought to wait until the next AGM to approve any such change and therefore it's probably too soon for us to discuss whether and how to implement it at our next Council meeting."
Members are encouraged to put forward their views on Gotalk or via bga-policy. An update will follow after Council's Autumn meeting.
Publicity for Events
Jon Diamond recommends tournament organisers to use the Listoria service run by the Press Association, to get coverage in local and national publications. It only takes 5 minutes to add your event. If you have any questions you can email Listoria at help@listora.com
FUTURE EVENTS

Full details are in our Events Calendar.
FestivalAsia Exhibition: Friday 15th - Sunday 17th May, London
Bracknell: Sunday 17th May, Wokingham
Challengers' League: Saturday 23rd May to Tuesday 26th May, Swindon
Scottish Open: Saturday 30th May - Sunday 31st May, Glasgow
British Youth Go Championships: Sunday 31st May. Loughborough
British Pair Go Championships: Saturday 6th June, Hatfield
Durham: Saturday 13th – Sunday 14th June
Welsh Open: Saturday 20th June - Sunday 21st June, Barmouth
Milton Keynes: Saturday 27th June
UK Go Challenge Finals: Saturday 11th July (provisional), Letchworth Garden City
Belfast: Saturday 8th and Sunday 9th August.
Arundel: Saturday 15th August (provisional)
Isle of Man Go Festival: Sunday 23rd – Friday 28th August
Mind Sports Olympiad: Sunday 23rd – Monday 31st August, London
Northern: Sunday 6th September
Cornwall: Saturday 12th and Sunday 13th September
Later:
Three Peaks: Saturday 14th and Sunday 15th November, Grange-over-Sands
London Open: Monday 28th - Thursday 31st December 2015
Isle of Skye Tournament: Saturday 5th – Sunday 6th March 2016 (provisional)
Last updated Tue May 02 2017.
If you have any comments, please email the webmaster on web-master AT britgo DOT org.