Newsletter 208: July 2015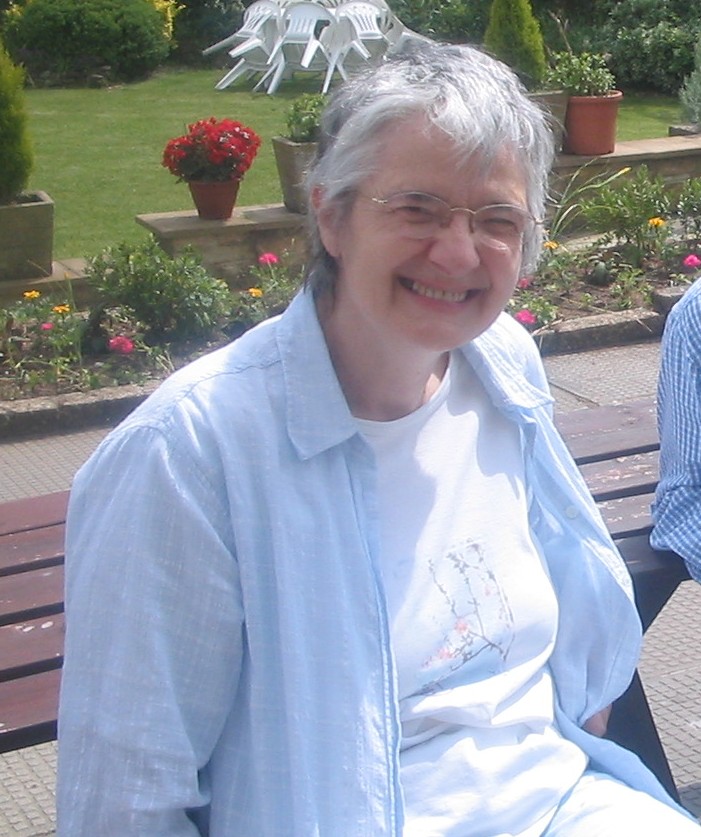 Contributions for the Newsletter are always welcome, both from our members and others. We ask that they be Go-related and "newsy". The place for debate and general discussion is currently Gotalk. However, an introduction to a new topic is fine in the Newsletter.
Instructions: Please use plain text not file-attachments. Keep it brief, and for further information give contact details or links to pages on the internet. It's good to include pictures. If they are on the internet, send me the URL. If not, attach the picture files to your email; it will be a bit more hassle for us, but do-able. Send your contribution to newsletter@britgo.org to arrive by the first day of the month.
Jil Segerman, Newsletter Editor
NEWS
The full set of recent news items, including further details of some of the items shown here, are on the BGA News Pages, and on News Headlines.
Brian Timmins
We are very sorry to report the death of Brian Timmins. The day after attending the Barmouth tournament he went into hospital for a scheduled operation, which although successful led to other problems and he died on 2nd July.
Not only was Brian a regular tournament attendee with his wife Kathleen, both here and in the European Congress, but he put in a very large amount of effort supporting British Go for which he was awarded Life Membership. Brian was already the membership secretary in 1988 when he stepped up to take on the editorship of the BGJ and as the website states "for a while fulfilled both responsibilities with unparalleled conscientiousness". After a while his wife Kathleen took on the Membership job to ease the burden.
No date has yet been set for the funeral, but if you wish to attend, please email Roger Huyshe, using Roger's email contact form


Grand Prix Update
Current Points (after Milton Keynes)
Stacey
1. 20 Alistair Wall
2. 10 Ngoc-Trang Cao
3. 9 Toby Manning
DDK
1. Ben Murphy 315
2. Casey Alexander 270
3. Edmund Smith 260
Youth
1. Alex Terry 353
2. Charlotte Bexfield 330
3. Edmund Smith 260



International
There are 27 UK players attending the European Go Congress in the Czech Republic this year, out of 800 people who've registered so far this year. This is a larger number than we've seen in recent years, so good luck to all of you going!
The latest we have is that there will be an International Mind Sports Association Elite Invitational Event in January 2016 in China. Qualification for the European places in this event will be the top three in the European Womens Championship in Turkey and the top three men in the European Championship in Liberec, Czech Republic.
The next World Mind Sports Games has been provisionally set for Macao in October 2016, with approximately 250 Go players in total. It's likely that all the expenses in Macao will be picked up by the host and there may be some contribution to travel costs for European players. So don't forget to get your name up the ratings list by about April 2016 if you want to be considered.



ADMIN
BGA Council
We are reviewing the facilities of the BGA tournament registration system and would appreciate comments from tournament organisers and participants alike. The system was intended to be an aid to those organisers who don't wish to develop their own. It shows an up to date list of players entered which enables others to see the competition at their grade. Please forward your suggestions to Roger Huyshe using Roger's email contact form.
Council has reviewed the experiment with the significant reduction in membership fees for Students. This only produced a very small number of additional members, so we've decided to terminate it, but replace it with a new scheme which incentives University clubs to recruit new members for us. The membership subscription for University students (online only) is now £10, still a significant reduction on the standard membership rate, but £5 of this can be claimed by their University club (conditions apply as they say).
We ran out of stocks of the BGA introductory leaflet (the Trifold), but have now reprinted it, with some minor changes. Toby Manning has plenty of stock, so if you need some please contact him. (You probably ought to recycle any old ones you currently have.)
Apology Council would like to apologise for the significant interruption in production of Council minutes. The ones for our meeting in May are now available on our website. We hope to continue providing them online in a timely fashion in future.


New club in Tonbridge
Michael Pickles is starting a new club in Tonbridge. Please contact him if you're in the area and are interested in playing - mjpickles@gmail.com


Strong Players Weekend
September 26/27. A weekend of intensive training with Guo Juan, Chinese ex-professional, in Oxford. The event will be limited to about 16, who will be selected on the basis of European ranking (but members of the Pandanet European team will get an additional credit when the selection is finally done.) On past experience we expect the cut-off to be around 2kyu/1 kyu. Applications by August 20, please. There will also be a "wild-card" entry for a weaker player who we believe will benefit from the weekend. More details will appear on the web-site soon.
Facebook
Our Facebook presence is growing. We now have 700 likes for our page (this seems to be significant somehow), so if you're on Facebook and haven't 'liked' us yet you know what to do. Feel free to make appropriate postings there too!


Call for volunteers to help with running the European Go Federation
Jon Diamond has received the following requests, from the EGF Secretary Lorenz Trippel. If you feel you might be able to help, please contact Jon, either by email or via Jon's email contact form
"Some of the committees of the European Go Federation have a vacant spot! If you are interested in helping our association to become better then I would very much like to encourage you to participate! There is space in two of our commissions:
Rules & Tournament: Set up pairing rules and tournament modes for the official european federation tournaments. Act like referee at these tournaments or join the appeals commission of a tournament.

Appeals Commission: It's the arbitration panel for disputes within the world of Go in Europe. It should also prepare the Regulations and possible sanctions governing Appeals for approval by the General Meeting.
As Leonardo is switching from his Auditor position to the Appeals Commission and Steffi is quiting as Auditor we are also looking for fresh and motivated auditors.
We also are looking for Event Organizers for these european championships: Women's, Student and Pair Go Championship 2016. If you organize one of these events you get help with money (~€ 500) and we also help you to get a professional player for commenting and reviewing."


FUTURE EVENTS

Full details are in our Events Calendar.
UK Go Challenge Finals: Saturday 18th July, Letchworth Garden City
Belfast: Saturday 8th and Sunday 9th August.
Arundel: Saturday 15th August
Isle of Man Go Festival: Sunday 23rd – Friday 28th August
Mind Sports Olympiad: Sunday 23rd – Monday 31st August, London. MSO 9x9 and MSO Small Board, Sunday 30th August; MSO Open, Monday 31st August.
Northern: Sunday 6th September, Manchester
Cornwall: Saturday 12th and Sunday 13th September, Penzance
Strong Player's weekend (see above): Saturday/Sunday 26/27 September
Sheffield: Sunday 11th October
Wessex: Sunday 25th October
DokiDoki Festival: Saturday 7th November, Manchester
Three Peaks: Saturday 14th and Sunday 15th November, Grange-over-Sands
South London: Saturday 28th November.
London Open: Monday 28th–Thursday 31st December
Later
Isle of Skye Tournament: Saturday 5th – Sunday 6th March 2016 (provisional)
Welsh Open: Saturday 18th June - Sunday 19th June 2016, Barmouth
Last updated Tue May 02 2017.
If you have any comments, please email the webmaster on web-master AT britgo DOT org.