Newsletter 211: October 2015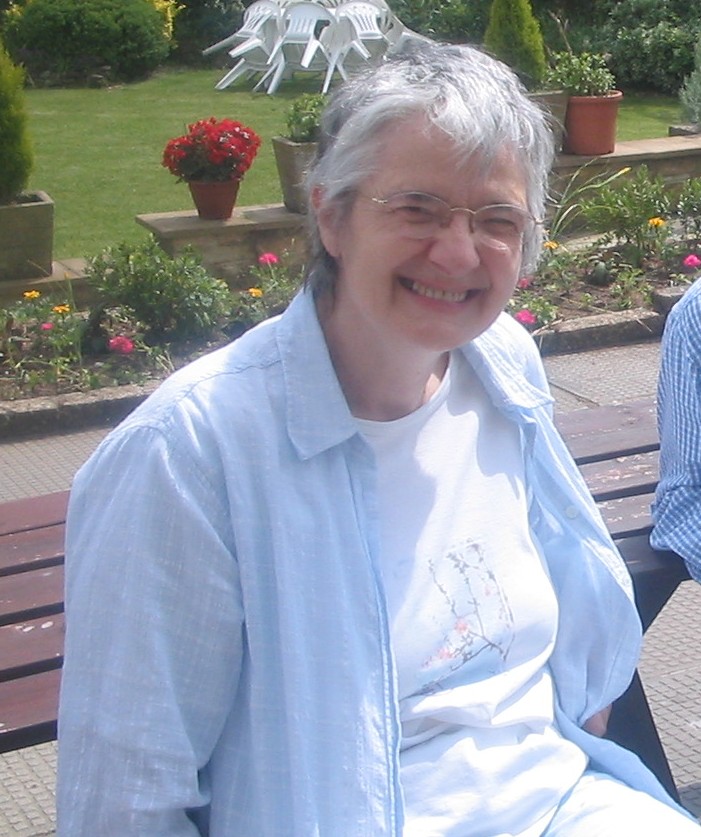 Contributions for the Newsletter are always welcome, both from our members and others. We ask that they be Go-related and "newsy". The place for debate and general discussion is currently Gotalk; however, an introduction to a new topic is fine in the Newsletter.
Instructions: Please use plain text not file-attachments. Keep it brief, and give web-links and contact details. It's good to include pictures. If they are on the internet, send me the URL. If not, attach the picture files to your email. Send your contribution to newsletter@britgo.org to arrive by the first day of the month.
Jil Segerman, Newsletter Editor


NEWS
The full set of recent news items, including further details of some of the items shown here, are on our News Pages, and on News Headlines.
British Go Championship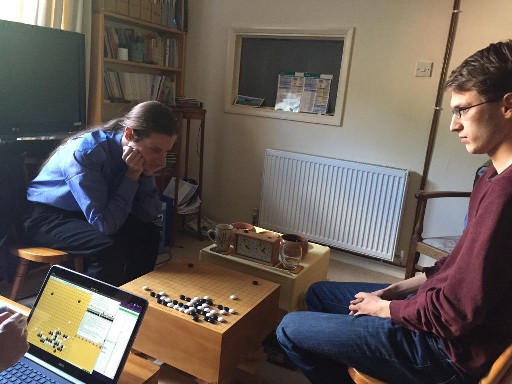 There was a very exciting start to the British Go Championship Title Match, between the top two players from the Challengers' League: Andrew Kay (5d) who is current Champion (shown on the left here), and Andrew Simons (4d). It was a quite remarkable game, with big exchanges and ko fights continuing right up to move 300. After eight hours, several overtime periods and 352 moves (including passes), it was Andrew Kay, playing white, who came out ahead by 2.5 points. Full game record via our News Pages
Pandanet Go European Teams
Our team have played their first two matches of the new season, after being promoted back to the B-League. Sadly we've lost both of them, to some of the strongest teams in the league though.
British Go Association Annual Awards
We decided to continue with these awards for 2016, following our successful introduction this year. We've added a new category this year, so we'd like to invite your nominations (plus a max 100 word citation) in the following categories:
* Club of the Year
* Player of the Year
* Recruiter of the Year (new for this year!)
* Loss of the Year
Nominations must be received by 31st December with voting opening shortly thereafter and closing one week before the AGM. There will also be a President's Award for 2016, at the President's discretion obviously! Please see http://www.britgo.org/awards/2016 for the current status.
ADMIN
Volunteers wanted
BGA Stall at Hyper Japan Christmas Market
The BGA has been approached by the organisers of Hyper Japan with a view to running a stall at their Christmas Market event on Friday 27th to Sunday 29th November at Tobacco Dock London. The event showcases many aspects of Japanese culture and in the past has included Go. as well as 'Origami, Calligraphy, Igo, Manga, Greeting Card making, New Year games, Mascot making'.
If anyone fancies organising a BGA stand, please go ahead and feel free to ask Council in good time for any support required."


British Student Championship
Following the EGF's decision to allow games from some online tournaments to be entered into the EGD rating system we want to resurrect this event As an online one. However we don't have a volunteer to run it, so if you'd like to help we'd really appreciate you contacting us president@britgo.org.
FUTURE EVENTS

Full details are in our Events Calendar.
* London International Teams: Saturday 17th October NEW VENUE Contact the Central London Go Club for further details.
* Wessex: Sunday 25th October, Bath
* DokiDoki Festival: Saturday 7th November, Manchester
* Three Peaks: Saturday 14th and Sunday 15th November, Grange-over-Sands
* British Youth Go Championships: Sunday 22nd November, Aston, Birmingham
* London Kyu Players' Teaching Day: Saturday 28th November NEW VENUE (Shepherd's Bush)
* Coventry: Saturday 5th December
* Edinburgh Christmas: Saturday 19th December (date changed, provisional)
* London Open: Monday 28th–Thursday 31st December
* Maidenhead-Hitachi: Saturday 23rd January
* Cheshire: Saturday 6th February, Frodsham
* Isle of Skye Tournament: Saturday 5th March–Sunday 6th March
* Trigantius: Saturday 12th March, Cambridge
Later
British Go Congress: Friday 1st - Sunday 3rd April, Sheffield
Durham: Saturday 11th – Sunday 12th June
Welsh Open: Saturday 18th June - Sunday 19th June, Barmouth
Mind Sports Olympiad, Sunday 21st – Monday 29th August (provisional)
Last updated Tue May 02 2017.
If you have any comments, please email the webmaster on web-master AT britgo DOT org.