Newsletter 212: November 2015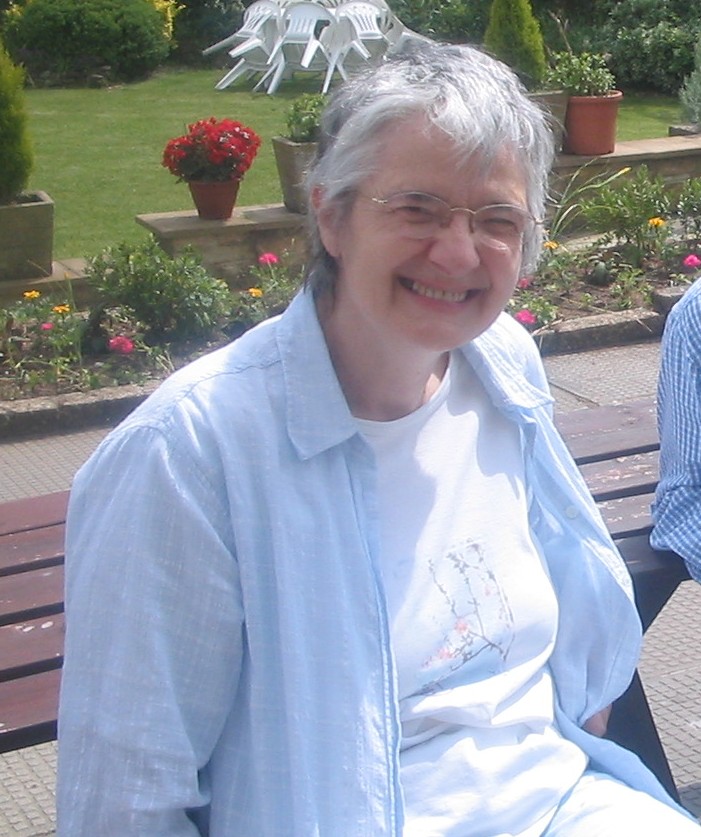 Contributions for the Newsletter are always welcome, both from our members and others. We ask that they be Go-related and "newsy". The place for debate and general discussion is currently Gotalk; however, an introduction to a new topic is fine in the Newsletter.
Instructions: Please use plain text not file-attachments. Keep it brief, and give web-links and contact details. It's good to include pictures. If they are on the internet, send me the URL. If not, attach the picture files to your email. Send your contribution to newsletter@britgo.org to arrive by the first day of the month.
Jil Segerman, Newsletter Editor


NEWS
The full set of recent news items, including further details of some of the items shown here, are on our News Pages, and on News Headlines.
North London wins International Teams again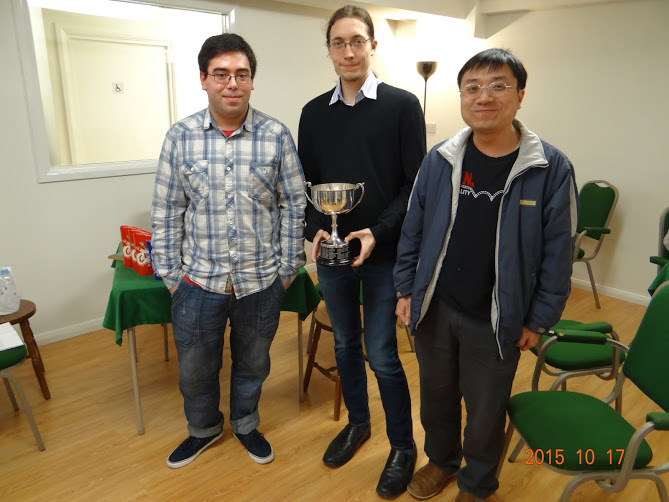 The twice-yearly London International Teams match was back after a break in the spring. North London Go Club was run-away winner, their A-team only dropping one game. This means they have now won the last three such team tournaments. Cambridge was second whilst a fierce battle for last place was won by Nippon.



British Go Association Annual Awards 2016
Reminder. Members are invited to send nominations for: Player of the Year, Club of the Year, Loss of the Year and Recruiter of the Year. The closing date for nominations is 31st December, and voting will start soon after. See Annual Awards 2016
ADMIN
Online League: Message to participants
Organiser John Collins writes: The online team league is now in its final month and will close on Monday 7th December. Please can all players who have outstanding games make every effort to complete them this month. All outstanding games in partly-completed matches will be marked as drawn unless otherwise agreed by all concerned. We'd like to make a much earlier start than we have been doing as the league only really got going at the end of April, leaving 6 months, including the summer months, to play. We would like to get the new season going by the beginning of February next year so please can every team that would like to play let me know at the earliest opportunity and if at all possible by the New Year.
This and subsequent years we will be giving prizes. For the winning team in each division there will be 1 place on Guo Juan's Internet Go School Group Classes on KGS starting on 8th January 2016 and 2 entries on the online training system, consisting of web-based audio lectures on scores of topics and associated problem sets with exercises with each lecture. For more details of these see Guo Juan's Go School
London Open Go Congress
Just under 2 months to go until this year's London Open Go Congress - the largest annual UK event in our calendar. We currently have around 70 entrants, covering a wide range of ranks, from the UK, Europe & beyond.
This year, game analysis and lectures will be provided by Cătălin Țăranu, 5p and there will be the usual side-events including lightning, pair Go and the New Years Eve celebrations.
Information and registration
British Student Championship
Following the EGF's decision to allow games from some online tournaments to be entered into the EGD rating system we want to resurrect this event As an online one. However we don't have a volunteer to run it, so if you'd like to help we'd really appreciate you contacting us.
Request for Comments on the BGA Website
The BGA website has a wealth of material and continues to grow, but there have been suggestions that it has grown to the point where it is not easy to find what one wants. We need to consider the needs of regular players and especially those encountering go or the website for the first time. The main topic to be addressed is placement and organisation, but other ideas are welcome.
Please send your suggestions - succintly - to us.
FUTURE EVENTS

Full details are in our Events Calendar.
* Three Peaks: Saturday 14th and Sunday 15th November, Grange-over-Sands
* Cork: Saturday 21st November and Sunday 22nd November
* British Youth Go Championships: Sunday 22nd November, Aston, Birmingham
* London Kyu Players' Teaching Day: Saturday 28th November NEW VENUE (Shepherd's Bush)
* Coventry: Saturday 5th December
* Edinburgh Christmas: Saturday 19th December (date changed)
* London Open: Monday 28th–Thursday 31st December
* Maidenhead-Hitachi: Saturday 23rd January
* Cheshire: Saturday 6th February, Frodsham
* Isle of Skye Tournament: Saturday 5th March–Sunday 6th March
* Trigantius: Saturday 12th March, Cambridge
* British Go Congress: Friday 1st - Sunday 3rd April, Sheffield
Later
* Durham: Saturday 11th – Sunday 12th June
* Welsh Open: Saturday 18th June - Sunday 19th June, Barmouth
* Mind Sports Olympiad, Sunday 21st – Monday 29th August (provisional)
Last updated Tue May 02 2017.
If you have any comments, please email the webmaster on web-master AT britgo DOT org.