Newsletter 221: August 2016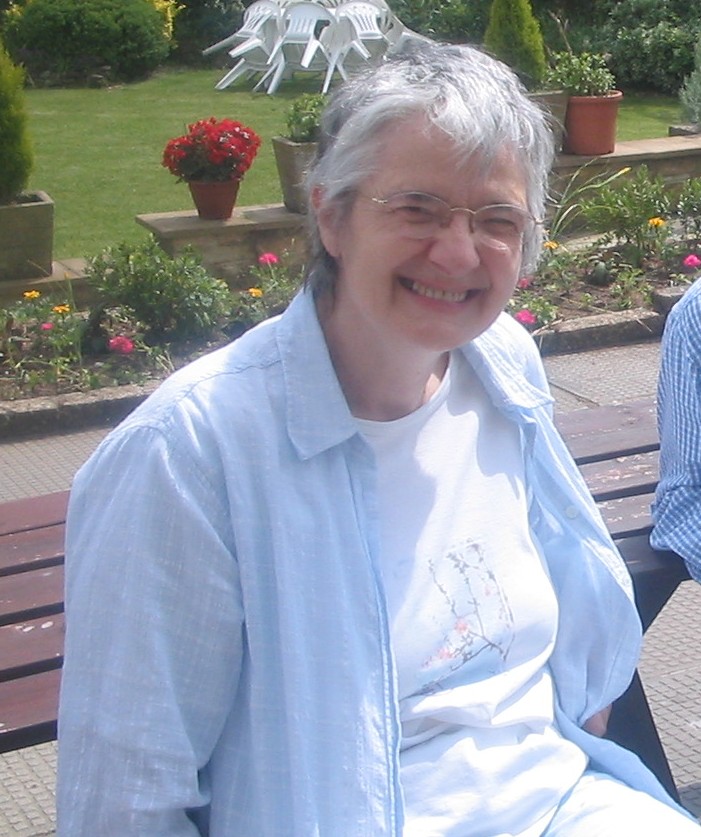 Contributions for the Newsletter are always welcome, both from our members and others. We ask that they be Go-related and "newsy". The place for debate and general discussion is currently Gotalk; however, an introduction to a new topic is fine in the Newsletter. Instructions: Please use plain text not file-attachments. Keep it brief, and give web-links and contact details. It's good to include pictures. If they are on the internet, send me the URL. If not, attach the picture files to your email. Send your contribution to newsletter@britgo.org to arrive by the first day of the month.
Contributions to the British Go Journal are also welcome from players of all grades, see British Go Journal Article Guidelines and contact journal@britgo.org The next Journal copy-date is not yet decided.
Reminder: if you change your contact email address, log in on the user page and follow the "Edit" link.
Jil Segerman, Newsletter Editor
NEWS
The full set of recent news items, including further details of some of the items shown here, are on our News Pages, and on News Headlines.
British Championship
Game 1 in this year's Title Match between Junnan Jiang and Charles Hibbert is to played on Saturday 20th August at a private address in Oxford. Live relay is on KGS (with commentary by Matthew Macfadyen) provisionally from 10:30. Further information
Liverpool Japan Day, Saturday 20th August.
Japan Society North West are organising another Japan Day, from 10:30 am to 5:30 pm, and the BGA will be demonstrating Go to many dozens of new players all day, on 2 stalls. If you're interested in helping us, you are most welcome, & please let Helen or Martin Harvey know, on jm.harvey at ntlworld dot com.
The event is a showcase for everything relating to Japanese culture, both traditional and modern. It is held once every two years, and alternates between Manchester and Liverpool. It is a free public event. The venue affords everybody lots of space.
There will be taiko drumming, Japanese folk songs and koto music-playing, martial arts demonstrations. Watch a demonstration of kimono dressing and try on a yukata! Also there are displays of bonsai trees, Japanese swords and armour. Venue: Liverpool Guild of Students, 160 Mount Pleasant, Liverpool L3 5TR.
British Go Journal 176
British Go Journal 176, including a short story by author Bill Brakes, is now available online to members
60th European Go Congress
The 60th European Go Congress ran from 23rd July to 6th August in Saint Petersburg, Russia. It was held at the Hotel Azimut, a couple of kilometres south of the historic centre of the city. 456 players took part in round one, including seven Europeans with pro status and six players from Britain.
Winner of the Main Tournament was Kim Young-Sam 7d. It was a very narrow result as four players had 8 points by the end of round 10. Ilya Shikshin 1p was second place with merely 1 SOS point fewer than Kim. Third was Chan Yitien 7d with the same SOS as Ilya, but 2 fewer SODOS points. A very close and exciting finish!
Ilya Shikshin had earlier in the fortnight become the European Champion by beating Israel's Ali Jabarin 1p in the championship final. Ali was also fourth in the Open. Kim Young-Sam also won the Weekend Tournament and the Pair Go with Manja Marz.
Ukraine wins the Pandanet Go European Team Championship
The top four teams of the A-League of the Pandanet Go European Team Championship came together to play the over-the-board finals at the European Go Congress in Saint Petersburg, Russia, on Friday 22nd and Saturday 23rd July. Final result: 1st Ukraine (5 points), 2nd Russia (4 points), 3rd France (3 points) and 4th Romania (0 points).
ADMIN
UK Go Challenge Finals Cancelled
Because of a problem with the venue, the UK Go Challenge Finals scheduled for 2nd July in Aston were cancelled. It is hoped to reschedule to the autumn.
Go clubs for children
The BGA is planning a drive to increase the number of school and junior clubs; at the moment we think there are a dozen in the country at most. It is possible we will have the support of a high-profile sponsor. If you are interested in being involved we would like to hear from you. We would be particularly interested to know if you are a teacher and might be able to start a club in your school, or if you could visit a school either regularly or occasionally to help run a club. But we'd also like to hear from anyone who is interested in helping in any way e.g. running stalls at events or preparing teaching materials or software. Please get in touch with Andrew Russell ar41284@yahoo.co.uk
Isle of Man Go Festival
We are planning to revive the Isle of Man Go Festival next year if there is enough interest. The previous venue (Cherry Orchard in Port Erin) is available for the week 20-25 August 2017 and we have been in contact with Isle of Man Go players David, Roger and Steve who are very happy for the event to go ahead with the main organisers being from the mainland this time. Our plan would be to keep the format very similar to last time.
What we need to know as soon as possible is whether there is enough interest in running the event, so that we can book the venue and advertise more widely. We only want it to happen if it will be a successful and enjoyable week, and that means having plenty of players. Please could you let us know at andreapaulsmith@gmail.com if you would be interested in taking part in the Isle of Man Go Festival if it goes ahead in 2017 (obviously this involves no commitment at this stage, but it would be great to know how likely people are to take part).
Also if anyone is willing to help with organising, either in advance or at the event, please let us know.
FUTURE EVENTS
Arundel: Saturday 20th August
Mind Sports Olympiad, London: Sunday 21st – Monday 29th August, London. MSO 9x9 and MSO Small Board Sunday 28th August; MSO Open Monday 29th August - Note the prize money - £200 for first in the Open £60 for 9x9 and 13x13
Northern: Sunday 4th September, Cheadle Hulme
Cornwall: Saturday 10th - Sunday 11th September, Penzance
Swindon: Saturday 24th September
Belfast: Saturday 24th - Sunday 25th September
Didactics of Mindsports Conference: Saturday 1st October, Cambridge
Sheffield: Sunday 9th October
Wessex: Sunday 30th October, Bath
Three Peaks: Saturday 5th - Sunday 6th November, Ingleton
Doki Doki - The Manchester Japanese Festival: Saturday 12th November
London Open: Wednesday 28th – Saturday 31st December
Last updated Tue May 02 2017.
If you have any comments, please email the webmaster on web-master AT britgo DOT org.