Newsletter 223: October 2016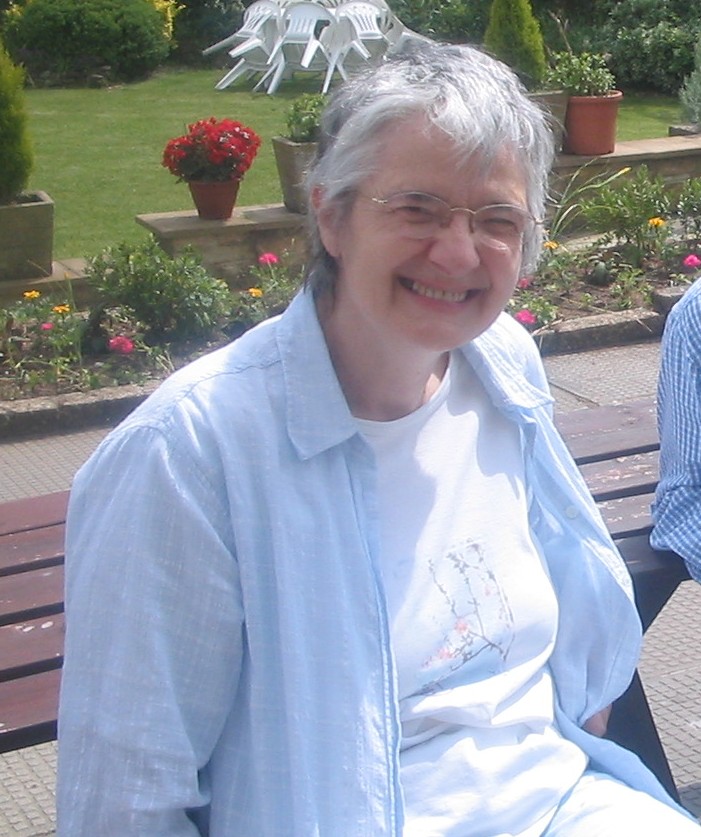 Contributions for the Newsletter are always welcome, both from our members and others. We ask that they be Go-related and "newsy". The place for debate and general discussion is currently Gotalk; however, an introduction to a new topic is fine in the Newsletter. Instructions: Please use plain text, not file-attachments. Keep it brief, and give web-links and contact details. It's good to include pictures. If they are on the internet, send me the URL. If not, attach the picture files to your email. Send your contribution to newsletter@britgo.org to arrive by the first day of the month.
Contributions to the British Go Journal are also welcome from players of all grades, see British Go Journal Article Guidelines and contact journal@britgo.org The next Journal copy-date is not yet decided.
Reminder: if you change your contact email address, log in on the user page and follow the "Edit" link.
Jil Segerman, Newsletter Editor
NEWS
The full set of recent news items, including further details of some of the items shown here, are on our News Pages, and on News Headlines.
Pandanet Go European Team Championship
This is the 7th season of a team competition played online on the Pandanet Internet Go Server in its own room called "EuropeanTeamChamp". Matches are four players a side, made up of available players from the registered team. The UK team is captained by Sandy Taylor. We were drawn against Belgium in our first match of the new season. We won the match 3-1.
Liverpool Go Club

Liverpool Japan Day last month saw the rebirth of the Liverpool Go Club. It is meeting in temporary premises at the moment but local players have made an arrangement with a new games cafe, Sugar and Dice, whose founders include some erstwhile Go players, to make the cafe into the regular meeting place for the Liverpool Go Club.
Sugar and Dice were looking for £12,000 crowdfunding support to kit it out attractively. They achieved their target on 25th September. The T Mark Hall Foundation contributed £1,800
British Youth Go Championships
This year the BYGC is being held at the exciting venue of the National Space Centre in Leicester on Sunday 20th November. All young players in the UK are encouraged to take part and also get the chance to visit the space exhibition for free. Entry form and more details
Granville Wright
Granville Wright died suddenly at home in April of this year. He suffered from high blood pressure and it is believed that he had a heart attack. His funeral was delayed until October as it took the authorities a long to time to trace his next of kin.
Granville is shown here with Pair-Go partner Sue Paterson at the 2009 British Championships.
Sue writes:
'I first met Granville soon after I had moved out of London and begun attending the Brighton Go Club. He came across as cheerful and friendly and for a number of years we were a Pair Go team, attending the annual Pair Go Tournaments with mixed success. At that time Granville's playing strength was one dan, a fair bit stronger than my 4 kyu, however he never berated me for my game-losing moves and managed to keep smiling and joking. Granville did try to improve my play and I still have the commentary that he made on my game with Paul Margetts in 2001; his comments painstakingly written out in in red and black long-hand. His last comment being 'It gets more horrible.'
Most of the Go community will know Granville best from his attendance at tournaments around ten years ago, however he has not been seen around much in recent years. After his father died in 2013 he inherited a house in Doncaster and in latter years he divided his time between Doncaster and London. He would still sometimes drop in to the monthly Arundel Club, occasionally with a bottle of home-made wine or a board game that he had found in a charity shop.
His last email to me was just three weeks before he died; he wrote: "got Escape from Colditz game yesterday yippeeeeeeeeeeeeeeeeeee (you can stop searching )". Sadly we won't get to play it with him. But I for one will keep my eyes open the next time I'm in the Oxfam shop. If I see Escape from Colditz I shall certainly buy it and, at the Arundel Club, we will open it up and argue about the rules and give it a game, all in memory of Granville.'
And from Jim Sadler: 'Granville was a regular at Brighton Go club for about 7 years; he was very patient with beginners to the game; playing with Granville regularly helped all of us to improve our Go; he enjoyed a beer or two, and he had his own chirpy Yorkshire sense of humour.'
ADMIN
Channel 4 "Child Genius"
Our Membership Secretary Paul Barnard has been approached by the production company, seeking participants for the next series of "Child Genius". This is based around a competition devised in association with British Mensa, and includes also footage with the children's families, both in their homes, and between rounds at the competition venue.
The 2017 series will feature some of Britain's brightest 8 -12 year olds, and could provide an opportunity to publicise Go. Go player Oscar Selby featured in the 2013 series
Filming will take place in January and February. Parents can view information on both Wall to Wall Media and the series on the application form. Applications are open until 12th December 2016. Any enquiries please contact on child.genius@walltowall.co.uk or call 020 7241 9225.
FUTURE EVENTS
Wessex: Sunday 30th October, Bath
Three Peaks: Saturday 5th - Sunday 6th November, Ingleton
Doki Doki - The Manchester Japanese Festival: Saturday 12th November
London Teaching Day, Saturday 19th November
British Youth, Sunday 20th November, Leicester
Coventry, Saturday 26th November, University of Warwick
Cork, Saturday 3rd - Sunday 4th December
Edinburgh Christmas, December, TBA
London Open: Wednesday 28th – Saturday 31st December
Maidenhead-Hitachi, Saturday 21st January 2017
Cheshire, Saturday 4th February, Frodsham
Trigantius, Saturday 4th March, Cambridge
Welwyn Garden City, Saturday 25th March
Later
Welsh Open, Saturday 24th - Sunday 25th June, Barmouth
Isle Of Man Go Festival, Sunday 20th - Friday 25th August, Port Erin
Mind Sports Olympiad, Sunday 20th – Monday 28th August
Last updated Tue May 02 2017.
If you have any comments, please email the webmaster on web-master AT britgo DOT org.