Newsletter 225: December 2016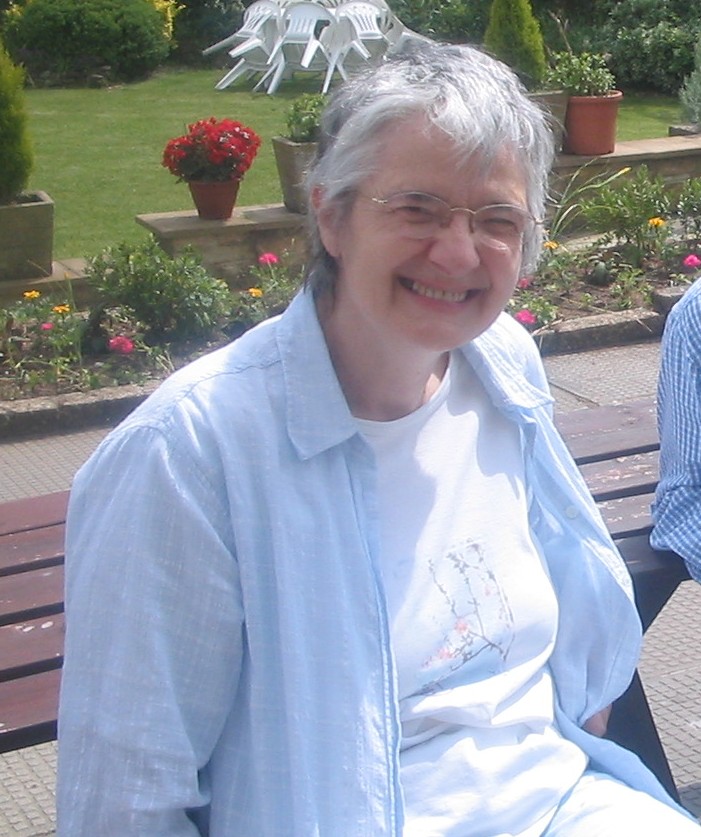 Contributions for the Newsletter are always welcome, both from our members and others. We ask that they be Go-related and "newsy". The place for debate and general discussion is currently Gotalk; however, an introduction to a new topic is fine in the Newsletter. Instructions: Please use plain text not file-attachments. Keep it brief, and give web-links and contact details. It's good to include pictures. If they are on the internet, send me the URL. If not, attach the picture files to your email. Send your contribution to newsletter@britgo.org to arrive by the first day of the month.
Contributions to the British Go Journal are also welcome from players of all grades, see British Go Journal Article Guidelines and contact journal@britgo.org The next Journal copy-date is not yet decided.
Reminder: if you change your contact email address, log in on the user page and follow the "Edit" link.
Jil Segerman, Newsletter Editor
NEWS
The full set of recent news items, including further details of some of the items shown here, are on our News Pages, and on News Headlines.
21st Pandanet Cup Internet World Amateur Go Tournament.
Registration is open until December 15th, The preliminary rounds will be played December 23rd to January 15th. After the preliminary rounds, there are two more rounds: Regional rounds and Final Rounds.
Participants must be amateurs and may choose to enter one of four classes ("bands"). There are five categories, Main Class and Ranked Classes(A-D). People who hope to participate in A~D Class and have not been confirmed of their rank by Pandanet need to play at least 20 games and be confirmed of their rank by December 19.
Details and Tournament Registration
Pandanet Account Registration
Please use Pandanet's client to participate in this tournament:
* For computers: GoPanda2
* For iOS and android: Pandanet(Go)
This online tournament is supported by International Go Federation and organized by Pandanet.
BGA Ladder
Charles Leedham-Green and John Collins have created a national ladder. Games are to be played on a handicap of (rating difference minus 1) which gives everyone an opportunity to move up. This is not intended to produce a ranking order of British Go players, but rather to give Go players in Britain an alternative way of organising games. Players can compete on a national scale or the ladder could be used as a vehicle for clubs to organise their own local events. It's up to you how to use it, but the more that register the more successful it could be; so if you are interested, I suggest that you join now by following the link.
Isle of Man Go Festival: Change of date
Organisers Andrea & Paul Smith write:
The Leo Phillips Isle of Man Go Festival is now confirmed to take place from 30 July - 4 August 2017. There is full information on the Go Festival website or by following the link from the BGA Calendar.
As always, this unique event gives you the chance to mix playing Go with sightseeing on the fascinating island. The mix of tournaments means you can spend almost all week playing Go, or less time if you wish.
We would advise people to book early because, although we have moved the dates to make it easier to find accommodation, Port Erin is not a large place and the places to stay will get booked up at some point. We have compiled a list of recent information about accommodation availability.
See also our information about how to enter. Please let us know if you need any more information. Our e-mail address is andreapaulsmith@gmail.com
European Go Congress: change of location
The European Go Congress 2017 will now take place at Sochi in Russia.
Youth Sponsorship
Andrew Russell writes :
We are delighted to announce that Google DeepMind have offerred a significant sum towards Go activities for youth players. This includes sponsorship of the Youth Squad but there will also be increased opportunities for young players of all standards.
British Youth Go Championship
This year the BGA decided to hold the British Youth Go Championship at the exciting location of The National Space Centre in Leicester. The players battled over five rounds to decide the winners in each age category and in the team competitions, as well as the overall winner.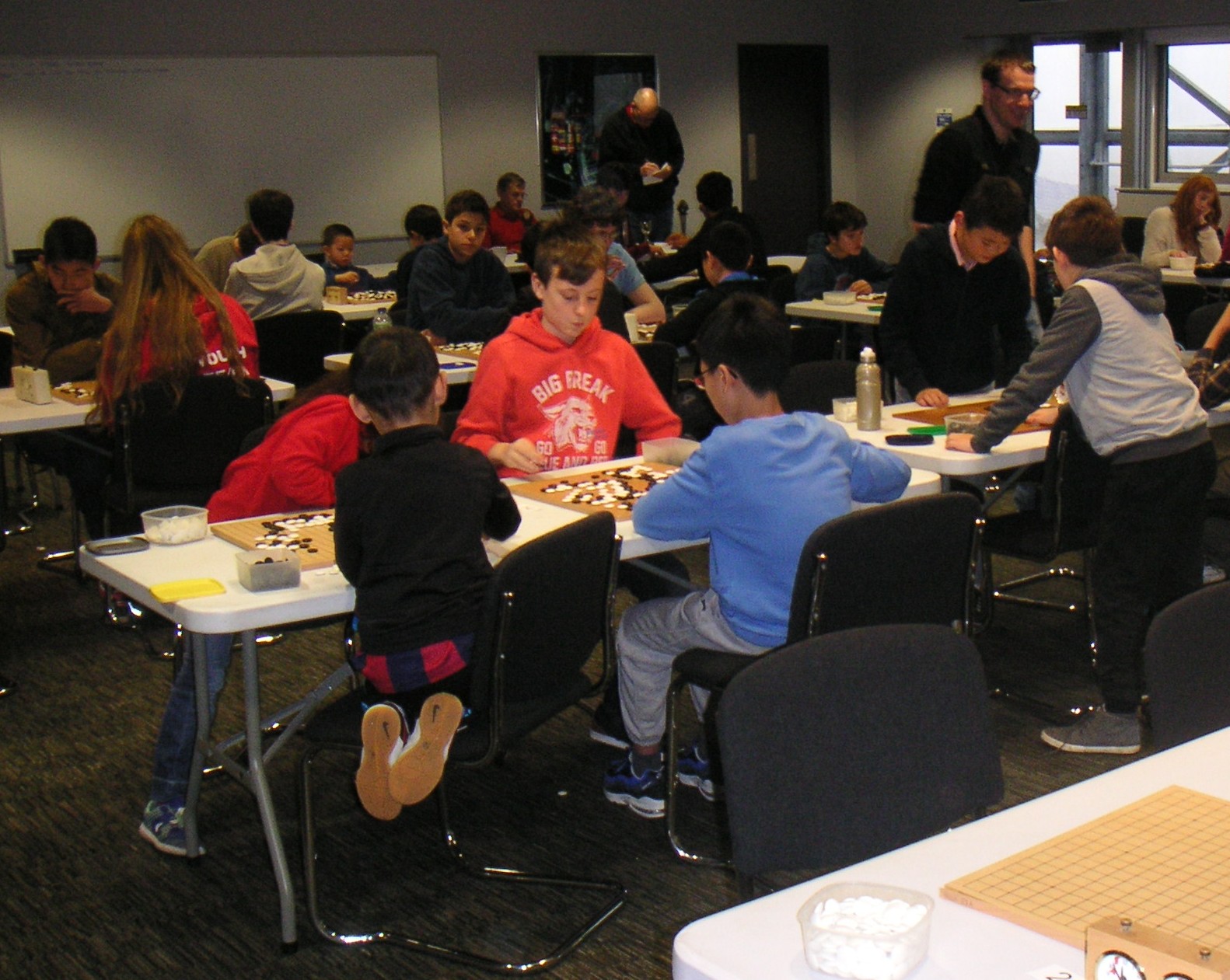 * Youth Champion: Zaki Betesh (Elom Willson)
* U18: Elom Willson (Alex Terry)
* U16: Zaki Betesh (Tom Bradbury)
* U14: Josh Gorman (Aidan Wong)
* U12: Edmund Smith (Alexander Hsieh)
* U10: Hanna Kudla (Sam Beck)
* U8: George Han (Jianzhou Mei)
* Open Champion: Yueran Wang (Bloxham) - also U16 Open Champion
* U8 Open Champion: Alfred Shu (Reading)
* Best School (for the Castledine Trophy): Impington Village College
* Best Junior School: James Gillespie's Primary
* The best puzzle-solver (based on their grade and expected score) was Jan Kudla
European Youth Team Go Tournament
News from team captain Alison Bexfield:
On December 3rd the UK team played Serbia in the first round of the European Youth Team Go Tournament. Zaki and Josh both cruised to easy victories clearly outranking their opponents. The three remaining matches: Yueran, Alexander and Jianzhu, were exciting and closely fought, which made them fun games for the players but we did not manage to turn them into wins.
The UK had to nominate a squad for this tournament which could include up to 16 players covering three age groups: U20, U16 and U12. The UK youth squad members named for this tournament from the wider UK Youth squad are:
* U20 Kapriel Chiarini: 2 kyu, Charlotte Bexfield: 5 kyu, Alex Terry: 6 kyu, Roella Smith: 7 kyu
* U16: Yueran Wang 2 dan, Zaki Betesh: 5 kyu, Oscar Selby: 6 kyu, Josh Gorman: 6 kyu
* U12: George Han: 5 kyu, Edmund Smith: 7 kyu, Alexander Hsieh: 16 kyu, Jianzhou Mei: 20 Kyu
I choose five players from this wider team for each of the three matches. Team selection takes account of a number of factors - trying to make sure we field a team that can win the match but also trying to ensure as many players in the named team have a chance to play a game. I will also favour those players who are more active in attending youth tournaments if players are of similar strength (while taking account of geographical location constraints).
I am pleased to say that the strength of the UK youth squad has improved markedly since the squad was formed and competition for places is much harder this year. The geographical spread of players has also improved. For today's match we are fielding players from Oxford, Manchester, Scotland and Cambridge.
The success of the UK youth squad is due to the tireless efforts of a few key teachers in the youth go scene and also the financial support of the BGA. The BGA and Castledine Trust financial support has enabled better venues for the youth events and kept the cost down for the juniors attending. This has encouraged more novice players to give the tournaments a go. The greater the number of players at the events, the easier it is to ensure all juniors have fun games and to encourage the weaker players to come back another year.
ADMIN
New Membership Secretary wanted
Paul Barnard has announced his impending resignation (January), so we are looking for a candidate to replace him. This is an important post for the running, indeed the health of the BGA. Activities are fairly obvious but anyone who wants to know more can communicate in confidence with either Paul (mem@britgo.org) or Roger Huyshe (president@britgo.org ).
Paul has been Membership Secretary for five years now and well deserves our thanks and a break.
British Go Association Annual Awards
We will continue with these awards for 2017, to recognise special achievements of members on or off the Go board. You are invited to make nominations (plus a max 100 word citation) in the following categories:
* Club of the Year
* Player of the Year
* Recruiter of the Year
* Loss of the Year
Nominations must be received by 31st December (send to president@britgo.org), with voting opening shortly thereafter and closing one week before the AGM. There will also be a President's Award for 2016, at the President's discretion obviously! Please see http://www.britgo.org/awards/2017 for the current status.
FUTURE EVENTS
Edinburgh Christmas, Saturday 17th December
London Open: Wednesday 28th – Saturday 31st December
Maidenhead-Hitachi, Saturday 21st January 2017
Cheshire, Saturday 4th February, Frodsham
European Youth Go Championships, Saturday 18th - Monday 20th February, Grenoble
Irish Go Congress, Friday 3rd March - Sunday 5th March, Dublin
Trigantius, Saturday 4th March, Cambridge
Welwyn Garden City, Saturday 25th March
British Go Congress, Friday 7th - Sunday 9th April, Cambridge
Candidates' Tournament, Saturday 29th April - Monday 1st May, London
Galway, Saturday 6th May - Sunday 7th May
Bracknell, Sunday 14th May
British Pair Go Championships, Saturday 3rd June, Hatfield
Welsh Open, Saturday 24th - Sunday 25th June, Barmouth
Later
Isle Of Man Go Festival, Sunday 30th July - Friday 4th August
Mind Sports Olympiad, Sunday 20th – Monday 28th August
Last updated Mon Nov 20 2017.
If you have any comments, please email the webmaster on web-master AT britgo DOT org.