Newsletter 226 January 2017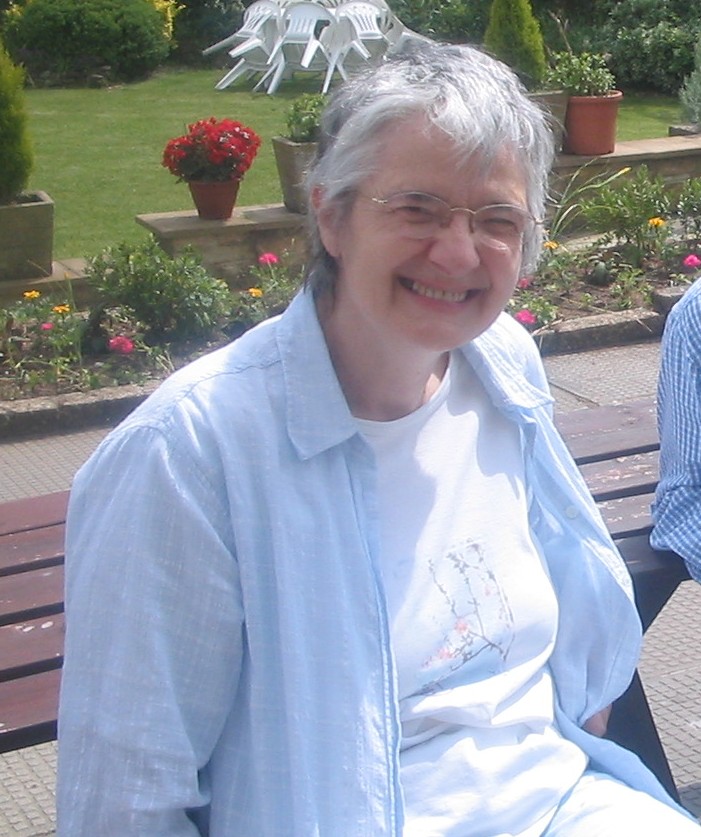 Contributions for the Newsletter are always welcome, both from our members and others. We ask that they be Go-related and "newsy". The place for debate and general discussion is currently Gotalk; however, an introduction to a new topic is fine in the Newsletter. Instructions: Please use plain text not file-attachments. Keep it brief, and give web-links and contact details. It's good to include pictures. If they are on the internet, send me the URL. If not, attach the picture files to your email. Send your contribution to newsletter@britgo.org to arrive by the first day of the month.
Contributions to the British Go Journal are also welcome from players of all grades, see British Go Journal Article Guidelines and contact journal@britgo.org
The next Journal copy-date is 27th February.
Jil Segerman, Newsletter Editor
NEWS
The full set of recent news items, including further details of some of the items shown here, are on our News Pages, and on News Headlines.
Pandanet Go European Team Championship

In the December round UK beat Sweden three games to one, so the UK has won four rounds out of five. Six more to go. Team members for this round were Daniel Hu, Jamie Taylor, Toby Manning and Chris Bryant.
UK Youth Go Team beat Italy, Austria and Switzerland
Alison Bexfield reports:
On 7th January the UK youth team played the combined team of Italy, Austria and Switzerland today and won 4-1. Although on paper it should have been an easy match for us, actually the opposing team contained some rapidly improving juniors which showed how out of date grades can be amongst keen juniors.
Josh Gorman was first to finish on board 3 with an easy win, followed soon after by Edmund Smith on board 5 and our newcomer George Han on board 4 also with comfortable wins. Out top two boards had a tougher time. Zaki, playing up an age group on board 1 was fighting a close game but a dying group unfortunately brought it to a premature end. Our board 2, Yueran Wang was up against a player who was 6 kyu when the team was registered in October but was now playing at 1 kyu so it promised to be a tightly fought match. Yueran played a very calm game however to win by a comfortable 17.5 points.
Well done to all who played. We have one match left in this tournament.
London Open Tournament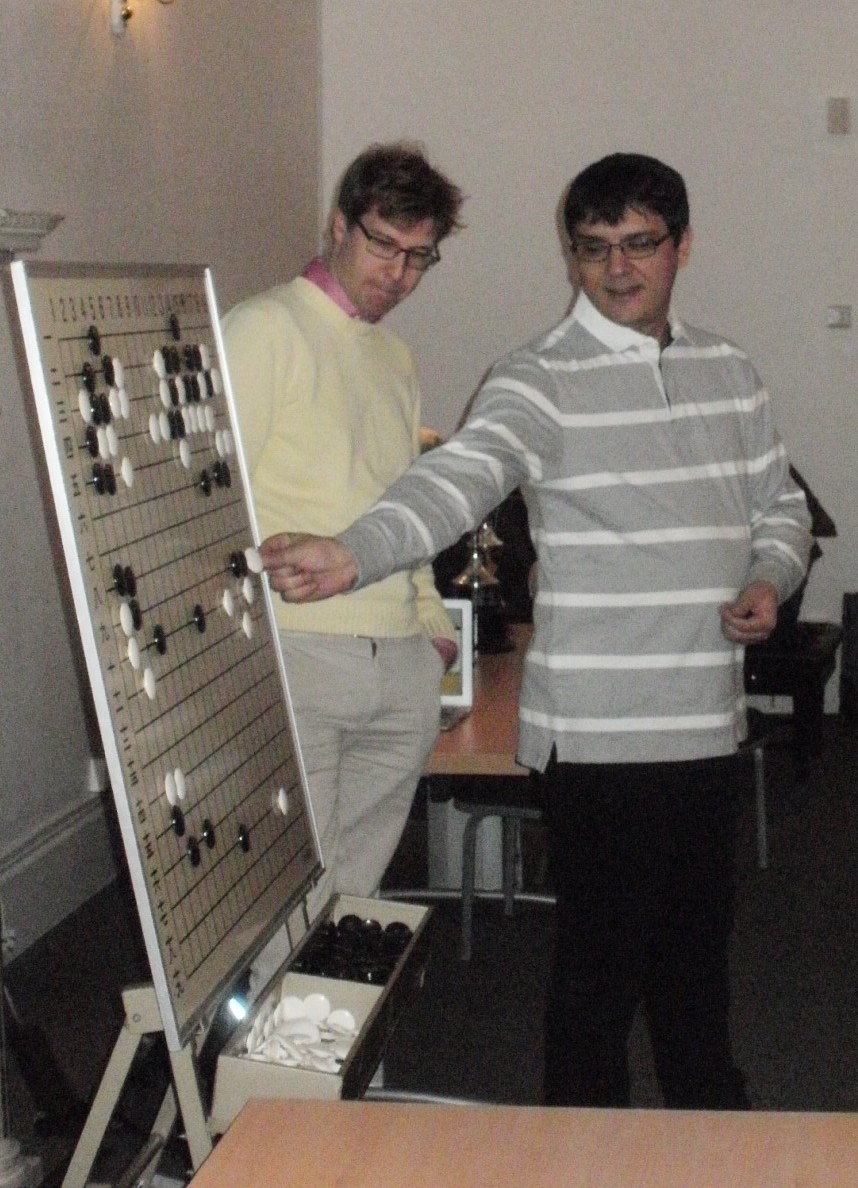 The Open, sponsored by Google DeepMind, was held as usual at the ISH, 28 - 31 December 2016. It ended up with two players on six wins out of seven at the top. They were declared joint winners: Seong-Jin Kim 7d, a Korean from Berlin, and Qiuchi Li 7d, from China now living in the UK. Equal third were Haylee Maas 7d CH and Qinmeng Zhang 6d UK. Fifth was Chi-Min Oh 7d UK.
Romanian professional Catalin Taranu gave lectures, analysed games too, and reviewed a game to the crowd assembled for the prize-giving (pictured).
European Go Congress 2017
In November, Turkey announced that it would no longer be able to host the European Go Congress, and, after much political machinations, the Congress will now be held in Oberhof in central Germany. More details.
It is unfortunate that the Congress dates (22 July - 8 August) clash with the Isle of Man Congress.
AlphaGo

As reported on Demis Hassabis' Twitter page: Google DeepMind have been playing some games to test an improved version of AlphaGo. Grandmaster Gu Li posted that "Together, humans and AI will soon uncover the deeper mysteries of Go."
The games can be viewed on Go-Baduk-Weiqi.de.
Thanks to Jonathan Green and Richard Mullens for this information.
ADMIN
New Membership Secretary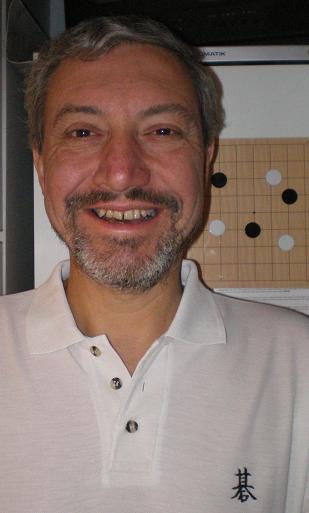 Following Paul Barnard's retirement, we are pleased to announce that Barry Chandler takes over as Membership Secretary with immediate effect. The email for membership enquiries is still mem@britgo.org
British Go Association Annual Awards
Many of you must know someone who made a notable achievement in 2016 on or off the Go board. Do put them forward for our annual awards. To do this send your nominations (with a max 100 word citation) to president@britgo.org. The categories are:
* Club of the Year
* Player of the Year
* Recruiter of the Year
* Loss of the Year
Nominations have been extended to 31st January (send to president@britgo.org), with voting opening shortly thereafter and closing one week before the AGM.
Grades and ratings
In the last BGJ we asked for members' opinions on the BGA adjustment to the European Go Federation ratings and asked whether we should go 'full Euro', Brexit or not. There were not many replies but those received were unanimous. So, with effect from 1st February, the BGA rating adjustment will be dropped and we will have a simpler system. For example a rating of 2400 is 4-dan, 2100 1-dan, 1700 is 4kyu, 1100 is 10kyu and so on. Geoff Kaniuk adds: "The ratings page will still display your strength as a decimal number eg 2.7 d and 3.5 k as well as well as your GoR."
Two announcements from Pentangle

After very positive sales at the London Open, Pentangle is having a January Sale and temporarily reducing all books by at least 20% until the end of the month. Selected boards, gobans and bowls are also reduced by up to 50%, see the Special Offer section of the website for details. The 15% BGA reduction is still available to lower these prices further using code BGAMEMBER at Pentangle or by following the link from the BGA website.
Pentangle is looking for someone to take over its business of selling Go equipment and books. If you are interested in finding out more, please contact Tim Dixon, tim@pentangle-puzzles.co.uk
FUTURE EVENTS
Maidenhead-Hitachi, Saturday 21st January
Cheshire, Saturday 4th February, Frodsham
European Youth Go Championships, Saturday 18th - Monday 20th February, Grenoble
Irish Go Congress, Friday 3rd March - Sunday 5th March, Dublin
Trigantius, Saturday 4th March, Cambridge
Welwyn Garden City, Saturday 25th March
British Go Congress, Friday 7th - Sunday 9th April, Cambridge
Candidates' Tournament, Saturday 29th April - Monday 1st May, London
Bar Low, Sunday 30th April, London
Galway, Saturday 6th May - Sunday 7th May
Bracknell, Sunday 14th May
British Pair Go Championships, Saturday 3rd June, Hatfield
Welsh Open, Saturday 24th - Sunday 25th June, Barmouth
Later
Isle Of Man Go Festival, Sunday 30th July - Friday 4th August
Mind Sports Olympiad, Sunday 20th – Monday 28th August
London Open, Thursday 28th–Sunday 31st December
Last updated Tue May 02 2017.
If you have any comments, please email the webmaster on web-master AT britgo DOT org.