Newsletter 229 April 2017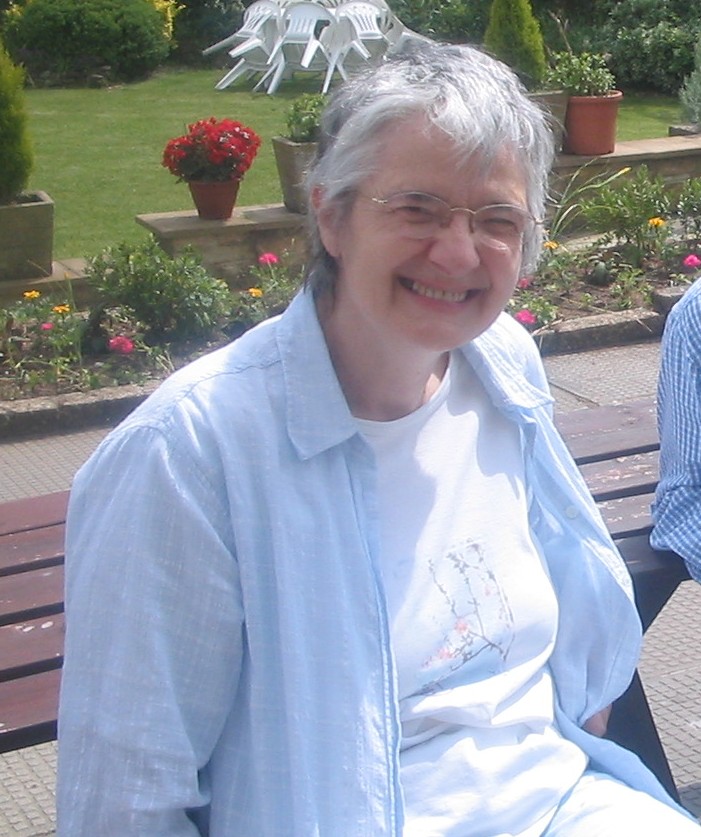 Contributions for the Newsletter are always welcome, both from our members and others. We ask that they be Go-related and "newsy". The place for debate and general discussion is currently Gotalk; however, an introduction to a new topic is fine in the Newsletter. Instructions: Please use plain text not file-attachments. Keep it brief, and give web-links and contact details. It's good to include pictures. If they are on the internet, send me the URL. If not, attach the picture files to your email. Send your contribution to newsletter@britgo.org to arrive by the first day of the month.
Contributions to the British Go Journal are also welcome from players of all grades, see British Go Journal Article Guidelines and contact journal@britgo.org The next Journal copy-date 21st May.
Jil Segerman, Newsletter Editor
NEWS
The full set of recent news items, including further details of some of the items shown here, are on our News Pages, and on News Headlines.
Novices' Tournament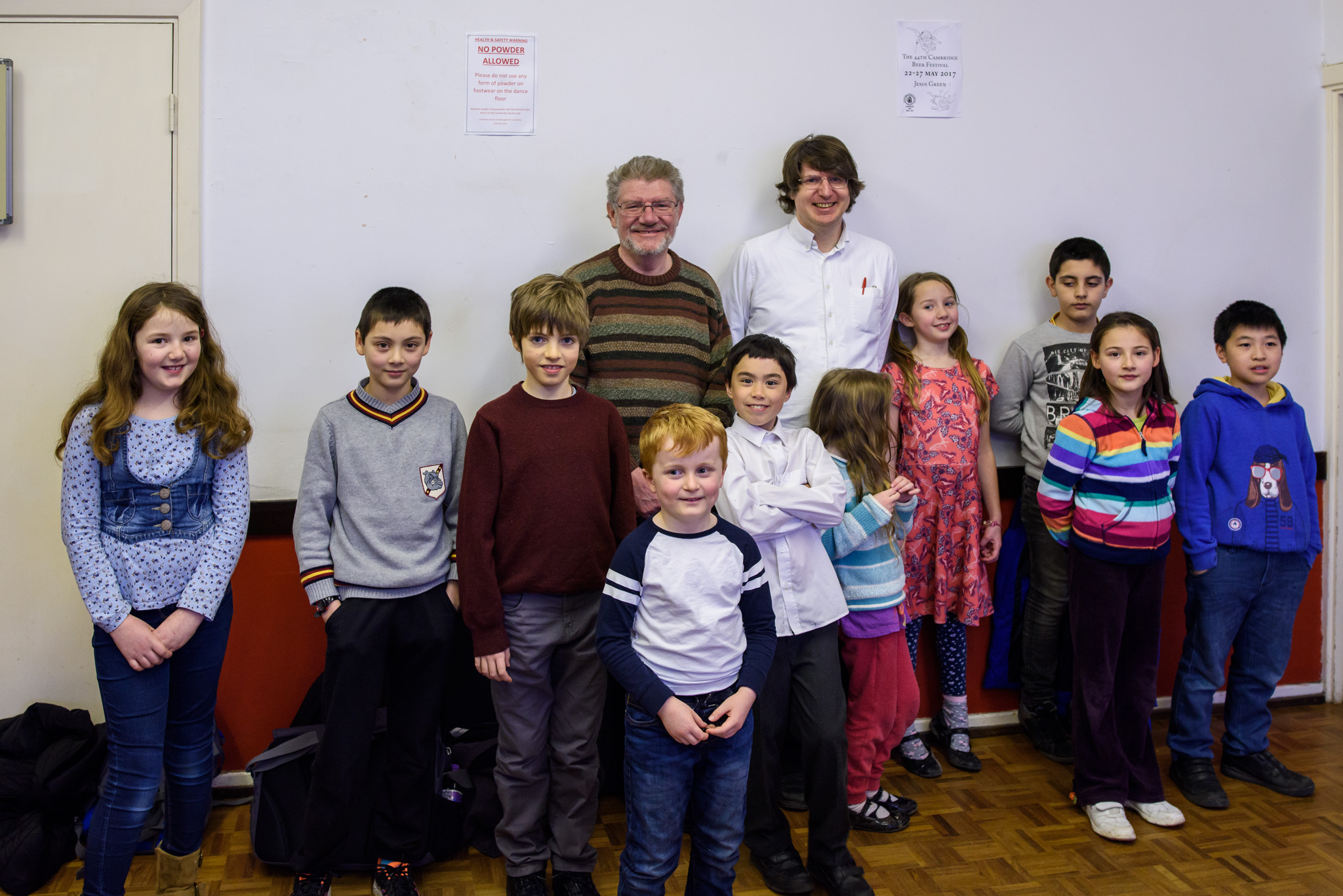 On the afternoon of the Trigantius Tournament in Cambridge, the Trigantius Novices' was run in one of the other rooms of the University Staff Club.This year there were fifteen players in the tournament, twelve juniors, two parents of junior players, and one organiser of a school Chess and Go club. Twelve of the fifteen are pictured.
The crucial match to decide the winner was between two of the adult players, Pierre Oliviere from Harpenden and Mark Walters from Cambridge. In the end Pierre won by a single point. The top junior players, in joint third place with three wins, were David Baldwin from Letchworth, and Sam Beck, Waylon Gao and Yize Gao, from the local junior club.
European Go Congress 2017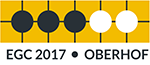 22 July to 6 August in Oberhof, Germany.
Latest updates are on the Congress website
European Go Congress 2018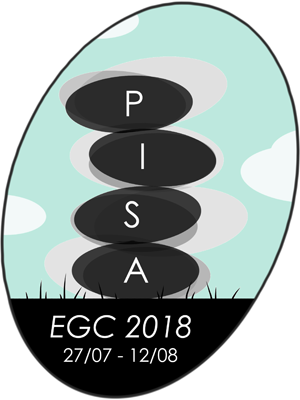 27 July to 12 August in Pisa, Italy
A long way ahead, but worth noting that there are several deadlines on which the price goes up; the next one being 1st May this year. See Registration tab on the Congress website
Discover Japan Day
Japan Society North West are organising a Discover Japan Day, in Liverpool on 20 May, from 11 am to 4 pm, and the BGA will be demonstrating Go to many families all day. If you're interested in helping us, and you are most welcome, please let Helen or Martin Harvey know, on jm.harvey at ntlworld dot com.
ADMIN
Candidates' Tournament
Candidates will be held 29th April - 1st May in West London. Qualifiers will be sent invitations shortly and any enquiries can be sent to the organiser, Matt Marsh (matt@crazedbytes.net)."
Youth Go Residential course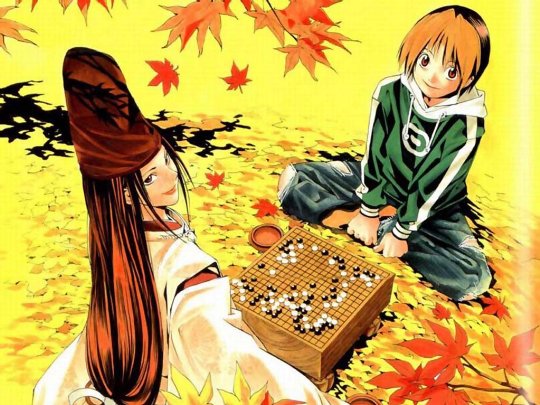 We have now mostly finalised details of the proposed course. It will be at Caythorpe Court in South Lincolnshire, from midday Monday 14th August to early afternoon Wednesday 16th August. The programme will include serious Go study time, with breaks in the afternoon for a wide choice of exciting outdoor activities, from archery to zipwire. Some support may be available from the Castledine-Barnes fund for students who have expensive long-distance travel. Full details will soon be sent to all our Go teachers and to anyone who registers an interest with youth-chair AT britgo.org
Plans for a "London Mind Sports Centre"
Message from Toby Manning, Finance Director of the T Mark Hall Foundation.
As you may know, the T Mark Hall Foundation is discussing the possibility of opening a "London Mind Sports Centre", in cooperation with the Chess community.
We wish to share our thinking with BGA members, and so we are holding a "Discussion Meeting" on Sunday April 30 at the Young Chelsea Bridge Club (West London Go Club) at 18:30 - this will be immediately after day 2 of the Candidates' Tournament, and also after the end of the "Bar-Low". There will be no charge for entry: we hope to serve refreshments.
All BGA members are welcome. For planning purposes it would be helpful if you could let Toby know if you are coming, but this is not essential.
FUTURE EVENTS
International Teams Spring Match, Saturday 22nd April, London
Candidates' Tournament, Saturday 29th April - Monday 1st May, London
Bar Low, Sunday 30th April, London
Galway, Saturday 6th May - Sunday 7th May
Bracknell, Sunday 14th May, Wokingham
Irish Open Pair Go Championships, Sunday 14th May, Dublin
Scottish Open, Saturday 27th - Sunday 28th May, Edinburgh
British Pair Go Championships, Saturday 3rd June, Hatfield
Durham, Saturday 10th – Sunday 11th June
Welsh Open, Saturday 24th - Sunday 25th June, Barmouth
Mindsports Academy youth event (UK Go Challenge Finals), Saturday 8th July, Stoke.
Belfast, Saturday 22nd and Sunday 23rd July
European Go Congress, Saturday 22nd July - Sunday 6th August, Oberhof, Germany
Isle Of Man Go Festival, Sunday 30th July - Friday 4th August
Arundel, Sunday 13th August
Youth Boot Camp, provisional, Monday 14th - Wednesday 16th August, Caythorpe Court, South Lincolnshire
Mind Sports Olympiad, Sunday 20th – Monday 28th August, London
Later
Three Peaks, Saturday 4th November - Sunday 5th November, Ingleton
London Open, Thursday 28th – Sunday 31st December
Overseas
The European Go Federation's Tournament Calendar includes the Major European Tournaments and a World Tournament Calendar
Last updated Wed May 03 2017.
If you have any comments, please email the webmaster on web-master AT britgo DOT org.