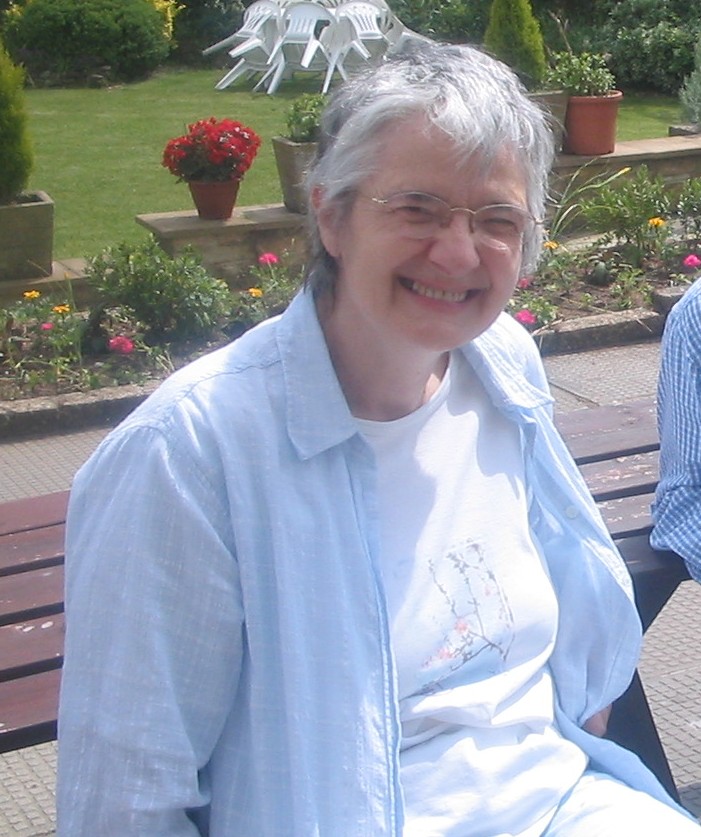 Contributions for the Newsletter are always welcome, both from our members and others. We ask that they be Go-related and "newsy". The place for debate and general discussion is currently Gotalk; however, an introduction to a new topic is fine in the Newsletter. Instructions: Please use plain text not file-attachments. Keep it brief, and give web-links and contact details. It's good to include pictures. If they are on the internet, send me the URL. If not, attach the picture files to your email. Send your contribution to newsletter@britgo.org to arrive by the first day of the month.
Contributions to the British Go Journal are also welcome from players of all grades, see British Go Journal Article Guidelines and contact journal@britgo.org The next Journal copy-date 21st May.
This May issue is going out a few days in advance, because included is a reminder of the meeting this Sunday for the proposed "London Mind Sports Centre"
Jil Segerman, Newsletter Editor
NEWS
The full set of recent news items, including further details of some of the items shown here, are on our News Pages, and on News Headlines.
European Go Congress 2017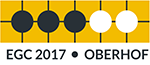 22 July to 6 August in Oberhof, Germany.
Latest updates are on the Congress website including (New) Affordable accommodation, a gym hall to stay in as long as you can bring your own sleeping mats and sleeping bags
AGM Report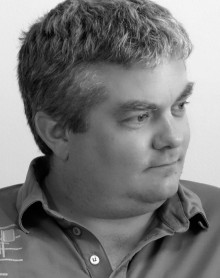 At the short AGM, held on the Saturday evening of the British Go Congress in Cambridge, the membership accepted the officers' reports, with thanks given to various members for their hard work, and approved the accounts for 2016. These showed a surplus thanks to Deepmind sponsorship and the omission of a strong player training day.
The council were re-elected with Richard Wheeldon (pictured here) replacing John Collins.
The annual awards were given as follows:
* Recruiter: Richard Mullens for steady work encouraging London's Orientals to join BGA events, with visible results
* Player: Jenny Rofe-Radcliffe for devoting the last four days of each year to handling the draw and results for the London Open Go Congress and its many side-events
* President's Award: Paul Barnard for a lot of hard work behind the scenes
Leo Phillips Isle of Man Go Festival
The Leo Phillips Isle of Man Go Festival is taking place from 30 July - 4 August 2017. Early bird discounted entries are available until 14 May so please enter soon to take advantage of the reduced price.
This popular event has been held 12 times since 1991 and gives you a chance to mix playing Go with sightseeing on the island. The timetable of tournaments allows you to choose how much time to spend playing Go and how much to spend on other things. And there are a range of side events including a continuous lightning tournament, rengo, 13x13 Go and a quiz. Port Erin, where the festival is held, is a delightful small seaside town in the south west of the Island.
There are a lot of interesting things to see on the Isle of Man. There are two castles, a lot of great museums and many good beaches and places to walk and see the wildlife. You can travel on the steam railway and even a horse-drawn tram in Douglas. The electric railway can take you up Snaefell mountain where on a clear day you can see England, Scotland, Ireland and Wales. Or you can take a boat trip to the Calf of Man where there are many seals. And in Laxey you can see the famous large waterwheel.
There is full information on the Go Festival website. This includes some information about accommodation. We would advise people to book accommodation early because, although we have moved the dates of the event to avoid any clash with motorcycle racing, Port Erin is not a large place and the places to stay will get booked up. At the moment there are still places available, for example several rooms in the Falcon's Nest hotel and a couple of apartments at the Cherry Orchard.
This year the festival has been re-named in honour of Leo Phillips, who was the inspiration behind the Isle of Man Go Congress/Festival. For a while Leo and her husband David ran the event almost single-handedly although in recent years there was a larger team of organisers. Sadly Leo died in 2015 not long before the previous Isle of Man Go Festival.
Youth Go Residential course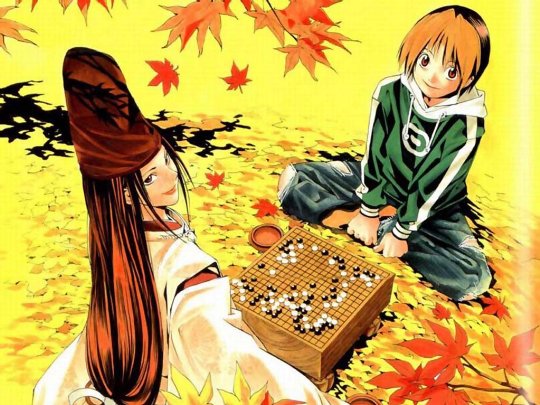 We have now finalised details of this course. It will be at Caythorpe Court in South Lincolnshire, from midday Monday 14th August to early afternoon Wednesday 16th August. The programme will include serious Go study time, with breaks in the afternoon for a wide choice of exciting outdoor activities, from archery to zipwire. Some support may be available from the Castledine-Barnes fund for students who have expensive long-distance travel. Contact Andrew Russell or Roger Huyshe youth_res at britgo.org
ADMIN
T Mark Hall Foundation
Further to Toby Manning's report in last month's Newsletter: the T Mark Hall Foundation is discussing the possibility of opening a "London Mind Sports Centre", in cooperation with the Chess community. BGA members are welcome to a Discussion Meeting at 6:30 pm on Sunday April 30 at the Young Chelsea Bridge Club (West London Go Club). For planning purposes It would be helpful if you could let Toby know if you are coming, but this is not essential.
The Foundation has also supported a kick-starter campaign for a games cafe in Liverpool
FUTURE EVENTS
Bracknell, Sunday 14th May, Wokingham
Irish Open Pair Go Championships, Sunday 14th May, Dublin
Discover Japan Day, Saturday 20th May, Liverpool
Scottish Open, Saturday 27th - Sunday 28th May, Edinburgh
British Pair Go Championships, Saturday 3rd June, Hatfield
Durham, Saturday 10th – Sunday 11th June
Welsh Open, Saturday 24th - Sunday 25th June, Barmouth
Mindsports Academy youth event (UK Go Challenge Finals), Saturday 8th July, Stoke.
Belfast, Saturday 22nd and Sunday 23rd July
European Go Congress, Saturday 22nd July - Sunday 6th August, Oberhof, Germany
Leo Phillips Isle Of Man Go Festival, Sunday 30th July - Friday 4th August
Arundel, Sunday 13th August
Youth Training Residential, Monday 14th - Wednesday 16th August, Caythorpe Court, South Lincolnshire
Mind Sports Olympiad, Sunday 20th – Monday 28th August, London
Northern, Saturday 14th October, Stockport
Later
Three Peaks, Saturday 4th November - Sunday 5th November, Ingleton
London Open, Thursday 28th – Sunday 31st December
Isle of Skye
Overseas
The European Go Federation's Tournament Calendar includes the Major European Tournaments and a World Tournament Calendar
Last updated Wed May 03 2017.
If you have any comments, please email the webmaster on web-master AT britgo DOT org.