BGA Newsletter 232 July 2017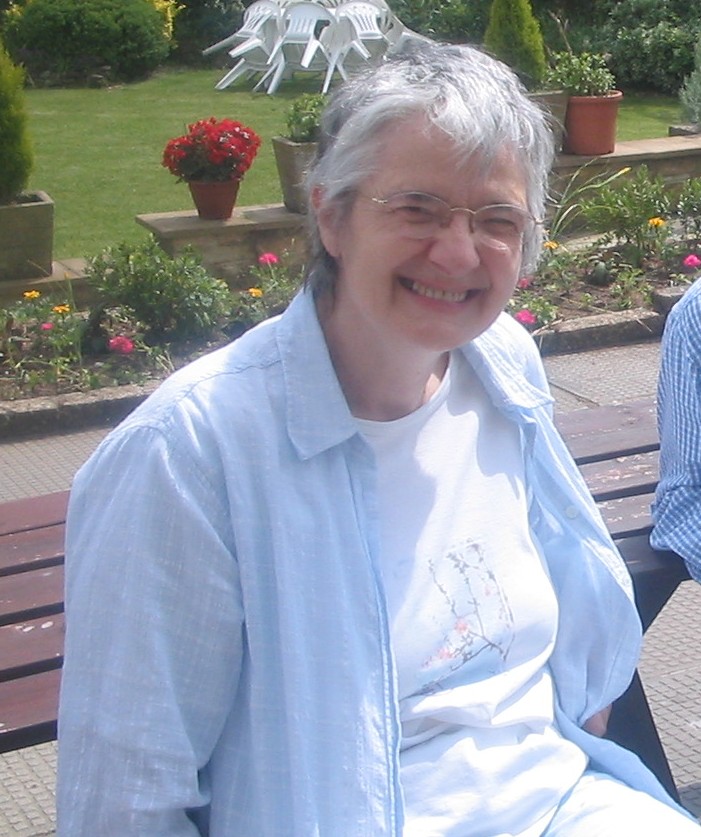 Contributions for the Newsletter are always welcome, both from our members and others. We ask that they be Go-related and "newsy". The place for debate and general discussion is currently Gotalk; however, an introduction to a new topic is fine in the Newsletter. Instructions: Please use plain text not file-attachments. Keep it brief, and give web-links and contact details. It's good to include pictures. If they are on the internet, send me the URL. If not, attach the picture files to your email. Send your contribution to newsletter@britgo.org to arrive by the first day of the month.
Contributions to the British Go Journal are also welcome from players of all grades, see British Go Journal Article Guidelines and contact journal@britgo.org The next Journal copy-date is not yet decided.
Jil Segerman, Newsletter Editor
NEWS
The full set of recent news items, including further details of some of the items shown here, are on our News Pages, and on News Headlines.
"The Surrounding Game" film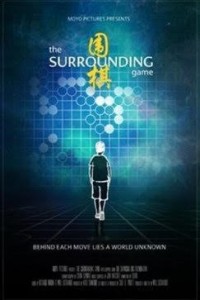 Messrs Cole and Pruitt have now released the film to their Kickstarter backers who include about a dozen British Go players. The film runs for 97 minutes and is aimed at non-Go players as well as those who know the game. Manchester Go Club is hosting a private screening in July to local players.
Bigger events include the European Premiere in Barcelona and a screening at the EGC in Oberhof. Further details, including full list of screening events are on the film website
World Children Championship
The Korean Baduk Association invited nominations for the '2017 promising player program' and the BGA put forward George Han. We are pleased to say that he was accepted as one of only 32 young players globally. The Kuksu Mountains International Baduk Festival starts on July 28th and we wish George all the best.
Durham tournament videos - further details
At the Durham tournament, 10 - 11 June 2017, the games on the top board were videoed and streamed live over the Internet. They were also projected onto a big screen in the side room, where people were reviewing games and playing in the side events. The videos from all 6 games are available on Youtube
ADMIN
Slate & Shell Books Sale
Announcement from Bill Cobb and Laurie Crammond: "As of 1 August, 2017, Slate & Shell will no longer be distributing print books. Our books will continue to be available in either print, through Amazon, or as e-books, through SmartGo. Starting today and continuing through the 1st, all of our books are marked down at least 50% (most more, some much more). We must receive your order by 1 August.
Please note that if you order several books, it would be wise to request priority shipping as the books have a greater chance of arriving in good condition. We cannot be responsible for the condition of packages sent via media mail."
FUTURE EVENTS
Belfast, Saturday 22nd and Sunday 23rd July
European Go Congress, Saturday 22nd July - Sunday 6th August, Oberhof, Germany
Leo Phillips Isle Of Man Go Festival, Sunday 30th July - Friday 4th August
Central London Monthly 13x13 Tournament, Saturday 12th August
Arundel, Sunday 13th August, West Sussex
British Championship Match Game 1, Saturday 19th August, private venue, live online relay
Mind Sports Olympiad, Go 19x19 Sunday 20th August, London
Mind Sports Olympiad, Go 9x9 and 13x13 Monday 21st August, London
Central London Monthly 13x13 Tournament, Saturday 9th September
Penzance (Cornwall), Saturday 9th and Sunday 10th September
Strong Players' Training Weekend, Saturday 16th and Sunday 17th September, Letchworth
Sheffield, Sunday 24th September
Swindon, Saturday 30th September
Northern, Saturday 14th October, Stockport
Central London Monthly 13x13 Tournament, Saturday 14th October
Wessex, Sunday 29th October, Bath
Three Peaks, Saturday 4th November - Sunday 5th November, Ingleton
Manchester 'Doki Doki' (Japanese Festival) , Saturday 11th November
Central London Monthly 13x13 Tournament, Saturday 11th November
Central London Monthly 13x13 Tournament, Saturday 9th December
London Open, Thursday 28th – Sunday 31st December
Later
Isle of Skye, Saturday 3rd and Sunday 4th March
Overseas
The European Go Federation's Tournament Calendar includes the Major European Tournaments and a World Tournament Calendar
Last updated Wed Feb 07 2018.
If you have any comments, please email the webmaster on web-master AT britgo DOT org.