BGA Newsletter 233 August 2017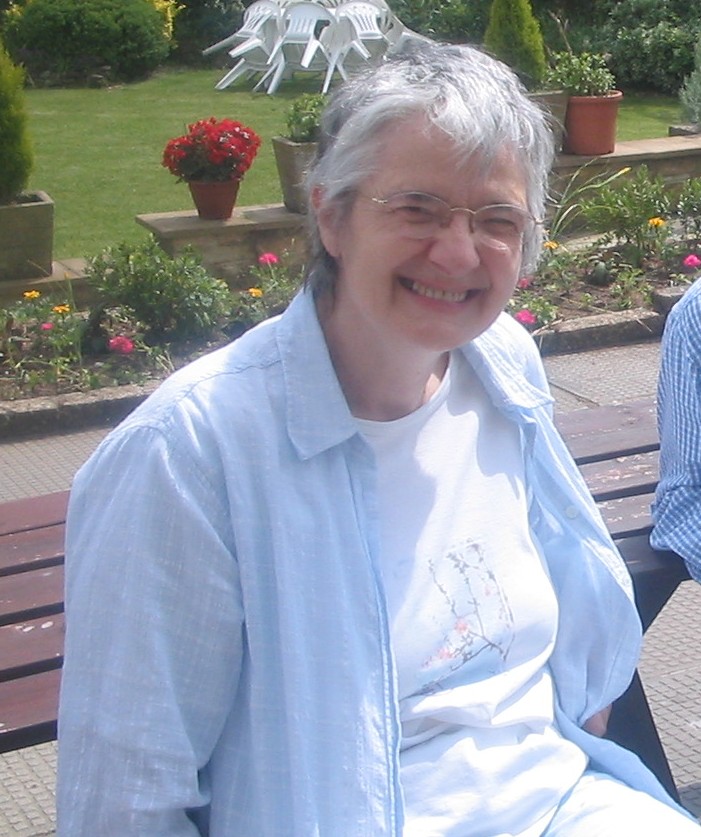 Contributions for the Newsletter are always welcome, both from our members and others. We ask that they be Go-related and "newsy". The place for debate and general discussion is currently Gotalk; however, an introduction to a new topic is fine in the Newsletter. Instructions: Please use plain text not file-attachments. Keep it brief, and give web-links and contact details. It's good to include pictures. If they are on the internet, send me the URL. If not, attach the picture files to your email. Send your contribution to newsletter@britgo.org to arrive by the first day of the month.
Contributions to the British Go Journal are also welcome from players of all grades, see British Go Journal Article Guidelines and contact journal@britgo.org The next Journal copy-date is not yet decided.
Jil Segerman, Newsletter Editor
NEWS
The full set of recent news items, including further details of some of the items shown here, are on our News Pages, and on News Headlines.
UK Go Challenge Finals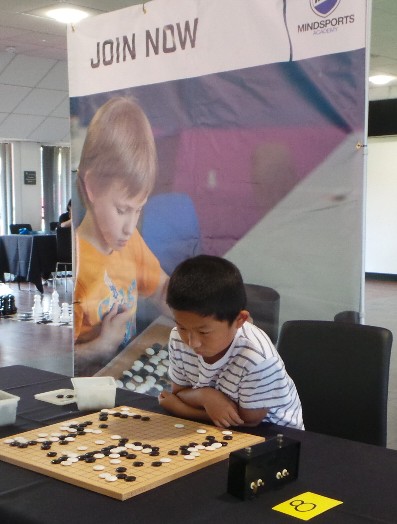 After a gap in 2016, the UK Go Challenge Finals were back. This time the event was sponsored by Mindsports Academy (MSA) as part of their youth championship event. The venue was the very pleasant function rooms of Stoke City's stadium.
Overall winner was George Han, (pictured here). A full report is here.
For more about the Challenge, and tips for setting up a junior Go club, visit the UK Go Challenge page.
Mind Sports Olympiad
Besides Go, there are competitions for many other games and mind sports, and there is a free learn to play room throughout the event. See the full range on the MSO Events page.
Sponsors include DeepMind whose website has news about AlphaGo's next move.
There are generous cash prizes, as well as medals, for 1st, 2nd and 3rd in the three Go competitions. First prize in the Open is £200.
British Go Journal
The Summer 2017 edition of the BGJ, Issue 180, is available in the members' area for members to read.
ADMIN
Online League – New season
Co-ordinator Michael Kyle writes:
"The online league is a team competition where matches can be played from anywhere with an internet connection! In a typical season players will get the chance to play a broad range of players in an organised competitive tournament format and have records of all the games for review.
If you attend a club: why not ask around and try to get a team together for the league.
If you don't attend a club: entries of teams made up of non-club players are encouraged. Please get in touch and we can try to match you up with some suitable team mates.
Matches between teams require three players each, so teams must contain at least three people, but more is advisable to ensure availability. To enter a team, express your interest or ask a question please email online-league@britgo.org"
Further information is on our Online Leagues page.
FUTURE EVENTS
British Championship Match Game 1, Saturday 19th August, private venue, live online relay
Mind Sports Olympiad, Go 19x19 Sunday 20th August, London
Mind Sports Olympiad, Go 9x9 and 13x13 Monday 21st August, London
Central London Monthly 13x13 Tournament, Saturday 9th September
Penzance (Cornwall), Saturday 9th and Sunday 10th September
Strong Players' Training Weekend, Saturday 16th and Sunday 17th September, Letchworth
Sheffield, Sunday 24th September
Swindon, Saturday 30th September
Northern, Saturday 14th October, Cheadle Hulme
Central London Monthly 13x13 Tournament, Saturday 14th October
Wessex, Sunday 29th October, Bath
Three Peaks, Saturday 4th November - Sunday 5th November, Ingleton
Manchester 'Doki Doki' (Japanese Festival), Saturday 11th November
Central London Monthly 13x13 Tournament, Saturday 11th November
British Youth, Saturday 18th November (provisional), Aston (provisional)
Central London Monthly 13x13 Tournament, Saturday 9th December
London Open, Thursday 28th – Sunday 31st December
Later
Isle of Skye, Saturday 3rd and Sunday 4th March
Candidates' Tournament, Saturday 5th - Monday 7th May.
Durham, Saturday 9th – Sunday 10th June
Welsh Open, Saturday 30th June - Sunday 1st July, Barmouth
Overseas
The European Go Federation's Tournament Calendar includes the Major European Tournaments and a World Tournament Calendar
The EGF is introducing a biweekly newsletter. You can read about it and sign up at the announcement page
Last updated Sun Feb 18 2018.
If you have any comments, please email the webmaster on web-master AT britgo DOT org.