BGA Newsletter 234 September 2017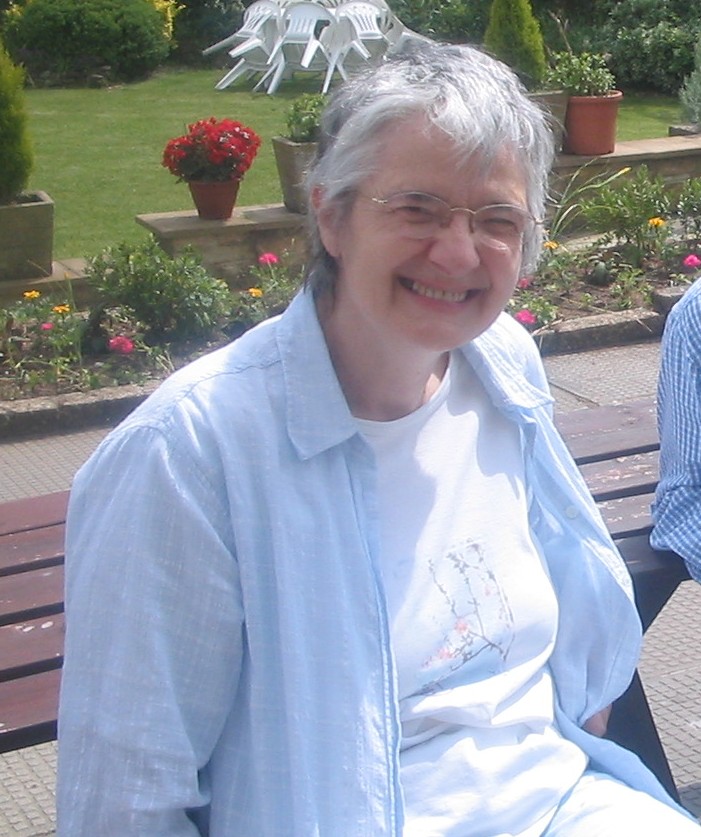 Contributions for the Newsletter are always welcome, both from our members and others. We ask that they be Go-related and "newsy". The place for debate and general discussion is currently Gotalk; however, an introduction to a new topic is fine in the Newsletter. Instructions: Please use plain text not file-attachments. Keep it brief, and give web-links and contact details. It's good to include pictures. If they are on the internet, send me the URL. If not, attach the picture files to your email. Send your contribution to newsletter@britgo.org to arrive by the first day of the month.
Contributions to the British Go Journal are also welcome from players of all grades, see British Go Journal Article Guidelines and contact journal@britgo.org We are a little short of material this time so the Journal Editor can accept stuff a few days later than the 11th September deadline but only a FEW days.
Jil Segerman, Newsletter Editor
NEWS
The full set of recent news items, including further details of some of the items shown here, are on our News Pages, and on News Headlines.
BGA Youth Camp 14th - 16th August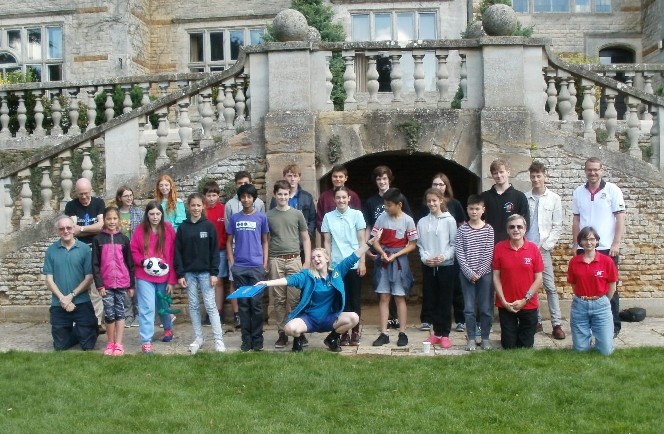 The first BGA Youth Residential Training was held at the PGL youth adventure centre at Caythorpe Court, in Lincolnshire. The BGA group was made up of 19 youngsters aged 10 to 17 and five adults. There were Go competitions and teaching sessions, Liar Dice, and other games. Outdoor activities included raft-building, wall-climbing and archery.
Full report and photos here
Selection for the European Youth Team Championship
Alison Bexfield writes:
Following the successful UK youth go camp in the summer I am now reviewing the playing strengths of our various young players in order to select players for the UK youth squad for the coming year.
I will be picking a youth squad of about twenty players from which I will select a team to represent the UK in the European Youth Team championship which is played online on kgs server through the autumn.
If young players are already active in youth events in the UK I should have contact details for them. But if there is anyone who has not participated in a BGA run event and would like to be considered do please contact me to tell me about your playing strength and age and geographical whereabouts.
The UK youth team for the European team event will require players in three age groups: U21, U16 and U12. To be considered for the youth squad players will need to be:
-stronger than 5 kyu for the U21 places
-stronger than 15 kyu for the U16 places
-20 kyu or stronger for the U12 places.
If you are close to these grade bands do still contact me as we will also consider some training events or youth tournaments for a wider group of young people through the year. I am also exploring the option with the European Go Federation for a training league for youth squad 'B' teams to gain experience.
Isle of Man
The Leo Phillips Isle Of Man Go Festival was held in Port Erin, in memory of its former organiser, thanks to the efforts of Paul Smith. 35 people took part in the various Go events and there was sandcastle building, an eight-team quiz (won by team Marklom), a reading by Ingrid Jendrzejewski of some of her very enjoyable flash fiction stories and a chance to explore the island. Forty people attended the final evening meal and many expressed the hope that there would be future Isle of Man Go Festivals.
ADMIN
Book: AlphaGo vs. Ke Jie
Message from Slate & Shell
The incredible computer program AlphaGo has been retired, but its final match with a human, Ke Jie 9P, rated the number one human player in the world, was fascinating. Despite losing all three games, Ke Jie did better than any one else had. The version of AlphaGo he played was much stronger than that played by Lee Sedol, which was stronger than the one played by Fan Hui. Yuan Zhou's analysis of the games makes clear what is so astonishing about Alpha Go and what it has shown us about the essential nature of the game. It may be the god of go, but it has shown us that there is no way to guarantee victory in go. There is no irrefutable opening pattern. AlphaGo has also shown us that a number of joseki and standard ways of play that even pros have accepted as good are in fact flawed. All of this comes out in Zhou's new book on the match:
FUTURE EVENTS
Penzance (Cornwall), Saturday 9th - Sunday 10th September
Strong Players' Training Weekend, Saturday 16th - Sunday 17th September, Letchworth
Sheffield, Sunday 24th September
Swindon, Saturday 30th September
British Championship Match Game 2, Saturday 30th September. Live relay on KGS
Northern, Saturday 14th October, Cheadle Hulme
Central London Monthly 13x13 Tournament, Saturday 14th October
Wessex, Sunday 29th October, Bath
Three Peaks, Saturday 4th - Sunday 5th November, Ingleton
Manchester 'Doki Doki' (Japanese Festival), Saturday 11th November
Central London Monthly 13x13 Tournament, Saturday 11th November
British Youth, Saturday 18th November (provisional), Aston (provisional)
Cork, Saturday 25th - Sunday 26th November
Central London Monthly 13x13 Tournament, Saturday 9th December
London Open, Thursday 28th – Sunday 31st December
Cheshire, Saturday 3rd February 2018, Frodsham
Later
Isle of Skye, Saturday 3rd - Sunday 4th March
Candidates' Tournament, Saturday 5th - Monday 7th May.
Durham, Saturday 9th – Sunday 10th June
Welsh Open, Saturday 30th June - Sunday 1st July, Barmouth
Leo Phillips Isle Of Man Go Festival, Sunday 11th - Friday 16th August 2019 (provisional).
Overseas
The European Go Federation's Tournament Calendar includes the Major European Tournaments and a World Tournament Calendar
Last updated Wed Feb 07 2018.
If you have any comments, please email the webmaster on web-master AT britgo DOT org.