BGA Newsletter 235 October 2017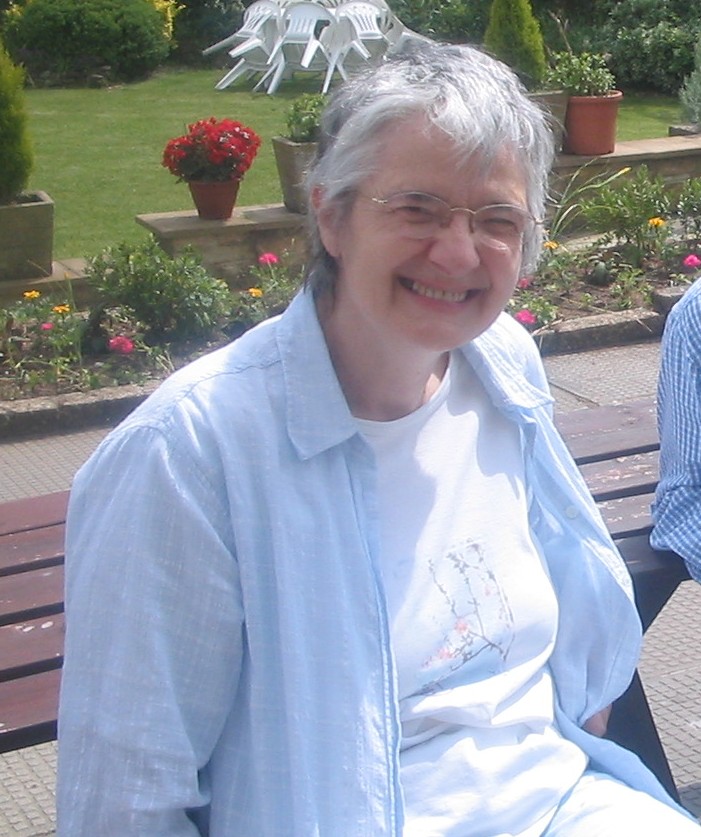 I owe you all an apology. I sent out the Newsletter without the important announcement about the opening of the new London Go Centre next month.
Contributions for the Newsletter are always welcome, both from our members and others. We ask that they be Go-related and "newsy". The place for debate and general discussion is currently Gotalk; however, an introduction to a new topic is fine in the Newsletter. Instructions: Please use plain text not file-attachments. Keep it brief, and give web-links and contact details. It's good to include pictures. If they are on the internet, send me the URL. If not, attach the picture files to your email. Send your contribution to newsletter@britgo.org to arrive by the first day of the month.
Jil Segerman, Newsletter Editor
NEWS
The full set of recent news items, including further details of some of the items shown here, are on our News Pages, and on News Headlines.
Two new Clubs
A stand at the Freshers Fair of Manchester University was exceptionally busy with no less than 100 students registering interest. The inaugural meeting was attended by 30, seriously overflowing the allocated room. Students were mostly beginners but included some experienced players as well. A Facebook page is already in operation
Norwich players have been trying for some years to get a critical mass that would support a club. INTO at UEA (an associate college of the University of East Anglia) are giving permission and space for a stand at their Welcome Fair. We hope this will result in a joint town-and-gown club.
Launch of the London Go Centre
London Go Clubs, with the support of the T Mark Hall Foundation, Nippon Club IGo Kai and the BGA are pleased to announce the launch of the London Go Centre (LGC), thanks to a generous hosting offer by the Young Chelsea Bridge Club. The LGC will be open on the weekend of 11/12 November and every weekend after, at the existing West London Go Club (WLGC) venue see map
We are developing new activities, however the first event is, thanks to Colin Lee (Central London), the monthly 13x13 tournament which has been moved there. On that weekend we will also be hosting a launch party, all welcome, details of which will appear on GoTalk.
The annual London Go training day will be subsumed into LGC events. The LGC (a charity in formation) will take over the WLGC which will then meet on Wednesdays only. As ever all London activity may be found on London Go Clubs website.
If you are a Go teacher and looking for a venue to offer lessons, if you have ideas for developing the LGC, or if you want to know more, please contact Gerry Gavigan: admin@west.londongo.club
Daniel Hu wins British Championship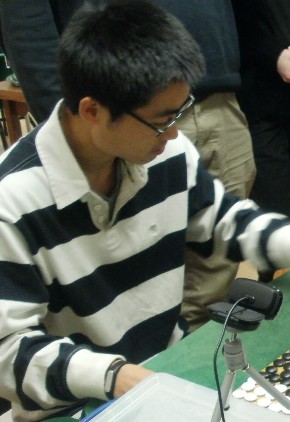 After winning the first game of the title match on 19th August, Daniel Hu beat Andrew Simons in the second game on 30th September to take the match 2-0. With live broadcast on KGS, and parallel live commentary of the first game by Matthew Macfadyen, more than 60 spectators could be found enjoying the game at any one time.
ON-LINE LEAGUE
Teams for the new online league season need to be confirmed by the end of October. If you have a team of three or more players, please send a list of names and ranks to league admin Michael Kyle at online-league@britgo.org right away. Likewise if you are an individual interested in joining a team and playing, please send your details and we will endeavour to put such players together into a new team.
WEBSITE
You will soon be finding significant changes to the menu tree of the website, and in rare instances this may affect bookmarks. This restructuring is in preparation of a new theme under Drupal7, the upgraded content management system. The objectives are to make the site more friendly for mobile phones as well as bring a fresh look. A new section 'Resources' will develop over time, hosting many of the useful niche items. Other movements should be to fairly obvious locations; failing that, the 'HELP' may give a clue.
FUTURE EVENTS
Northern, Saturday 14th October, Cheadle Hulme
Central London Monthly 13x13 Tournament, Saturday 14th October
Wessex, Sunday 29th October, Bath
Three Peaks, Saturday 4th - Sunday 5th November, Ingleton
Manchester 'Doki Doki' (Japanese Festival), Saturday 11th November
London Monthly 13x13 Tournament, Saturday 11th November
Launch of the London Go Centre, Saturday 11th - Sunday 12th November, see article above
British Youth, Saturday 18th November, Aston
Cork, Saturday 25th - Sunday 26th November
Coventry, Saturday 2nd or Sunday 3rd December, Warwick University
London Monthly 13x13 Tournament, Saturday 9th December
Edinburgh Christmas, Saturday 16th December
London Open, Thursday 28th – Sunday 31st December
Maidenhead-Hitachi, Saturday 20th January 2018
Cheshire, Saturday 3rd February, Frodsham
Isle of Skye, Saturday 3rd - Sunday 4th March
Trigantius, Saturday 10th March, Cambridge
Later
British Go Congress, Friday 6th - Sunday 8th April 2018, Bristol
Candidates' Tournament, Saturday 5th - Monday 7th May.
Durham, Saturday 9th – Sunday 10th June
Welsh Open, Saturday 30th June - Sunday 1st July, Barmouth
Mind Sports Olympiad, Sunday 19th – Monday 27th August, London
Leo Phillips Isle Of Man Go Festival, Sunday 11th - Friday 16th August 2019 (provisional).
Overseas
The European Go Federation's Tournament Calendar includes the Major European Tournaments and a World Tournament Calendar
Last updated Wed Feb 07 2018.
If you have any comments, please email the webmaster on web-master AT britgo DOT org.