BGA Newsletter 237 December 2017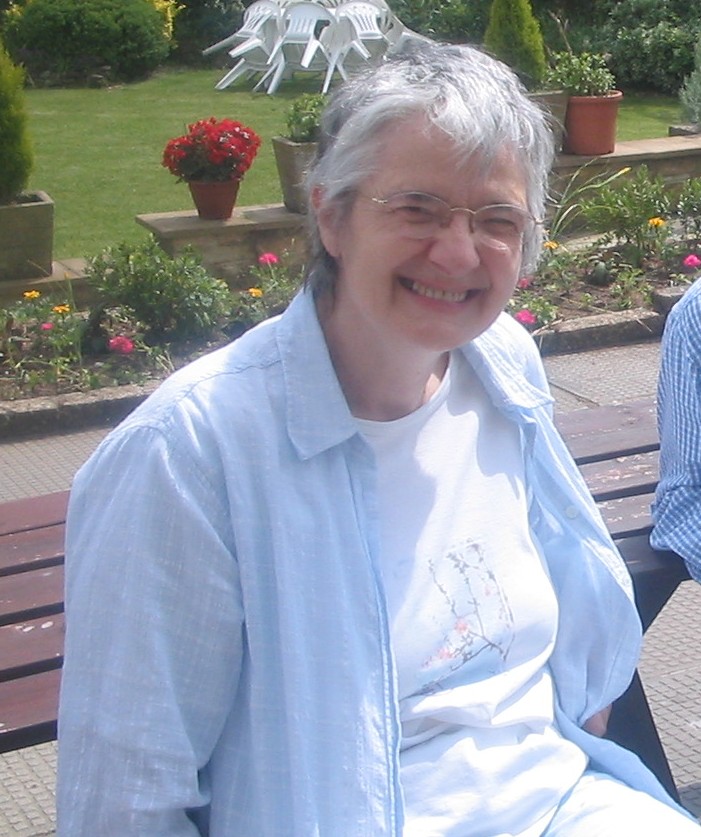 Contributions for the Newsletter are always welcome, both from our members and others. We ask that they be Go-related and "newsy". The place for debate and general discussion is currently Gotalk; however, an introduction to a new topic is fine in the Newsletter. Instructions: Please use plain text not file-attachments. Keep it brief, and give web-links and contact details. It's good to include pictures. If they are on the internet, send me the URL. If not, attach the picture files to your email. Send your contribution to newsletter@britgo.org to arrive by the first day of the month.
Jil Segerman, Newsletter Editor
NEWS
The full set of recent news items, including further details of some of the items shown here, are on our News Pages, and on News Headlines.
Roger Huyshe's Funeral 12th December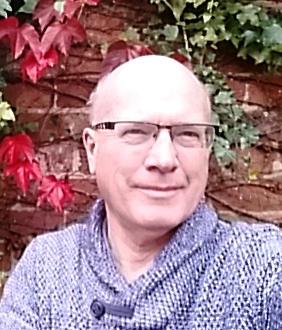 I reported, last month, the sad news that Roger Huyshe, President of the BGA, died on Sunday 12th November.
Roger's family has now been able to make the funeral arrangements, and has asked that we share them with all BGA members. Details
British Youth Go Championship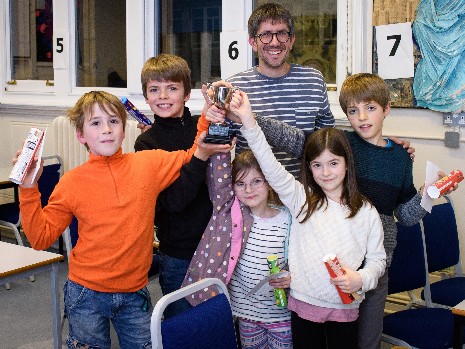 The 2017 BYGC attracted a big crowd of young players, in fact 46 competitors, aged from 7 to 18.
Thanks to a large number of oriental players currently living in the UK, there were several dan-graded players, most of whom not being British played in an Open group for cash prizes. Also thanks to a new club at Harpenden Academy (who are shown celebrating their win as best primary school) and a good crop of new players from Edinburgh, Cheadle Hulme and Letchworth, there was a large group between 30 and 40 kyu in strength. Some of the games they played were on 13x13.
Full report here.
FUTURE EVENTS
Edinburgh Christmas, Saturday 16th December
London Open, Thursday 28th – Sunday 31st December
Maidenhead-Hitachi, Saturday 20th January 2018
Cheshire, Saturday 3rd February, Frodsham
Nottingham Kyu Teaching/Mini-Tournament, Saturday 24th February
Irish Go Congress, Friday 2nd - Sunday 4th March, Dublin
Isle of Skye, Saturday 3rd - Sunday 4th March
Trigantius, Saturday 10th March, Cambridge
British Go Congress, Friday 6th - Sunday 8th April, Bristol
Candidates' Tournament, Saturday 5th - Monday 7th May. Closed event, i.e. by qualification only; you can check online if you may qualify.
Bracknell, Sunday 13th May, Wokingham
Welwyn Garden City, Saturday 19th May
Later
Durham, Saturday 9th – Sunday 10th June
Welsh Open, Saturday 30th June - Sunday 1st July, Barmouth
Mind Sports Olympiad, Sunday 19th – Monday 27th August, London
Leo Phillips Isle Of Man Go Festival, Sunday 11th - Friday 16th August 2019 (provisional).
Overseas
The European Go Federation's Tournament Calendar includes the Major European Tournaments and a World Tournament Calendar
Last updated Sun Feb 18 2018.
If you have any comments, please email the webmaster on web-master AT britgo DOT org.