BGA Newsletter 238 January 2018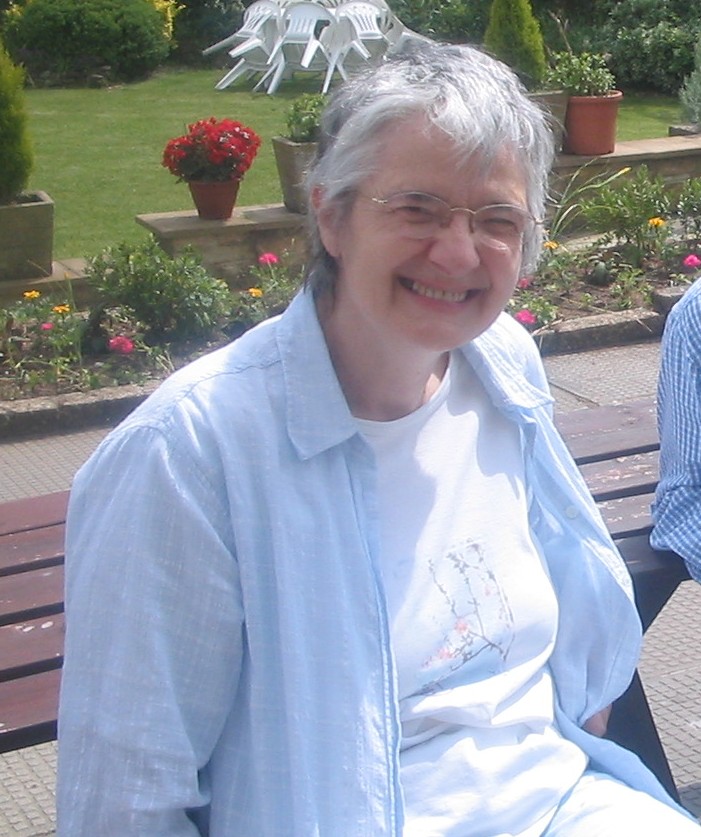 Contributions for the Newsletter are always welcome, both from our members and others. We ask that they be Go-related and "newsy". The place for debate and general discussion is currently Gotalk; however, an introduction to a new topic is fine in the Newsletter. Instructions: Please use plain text not file-attachments. Keep it brief, and give web-links and contact details. It's good to include pictures. If they are on the internet, send me the URL. If not, attach the picture files to your email. Send your contribution to newsletter@britgo.org to arrive by the first day of the month.
Jil Segerman, Newsletter Editor
NEWS
The full set of recent news items, including further details of some of the items shown here, are on our News Pages, and on News Headlines.
London Go Centre "Grand Opening"
This will be a two day event with teaching by Cătălin Țăranu and strong British players. There is a three round Class A tournament, many prizes and a free buffet on Saturday evening. There is a flyer on the BGA Calendar, and further information including pre-registration here.
Chinese Dominate at London Open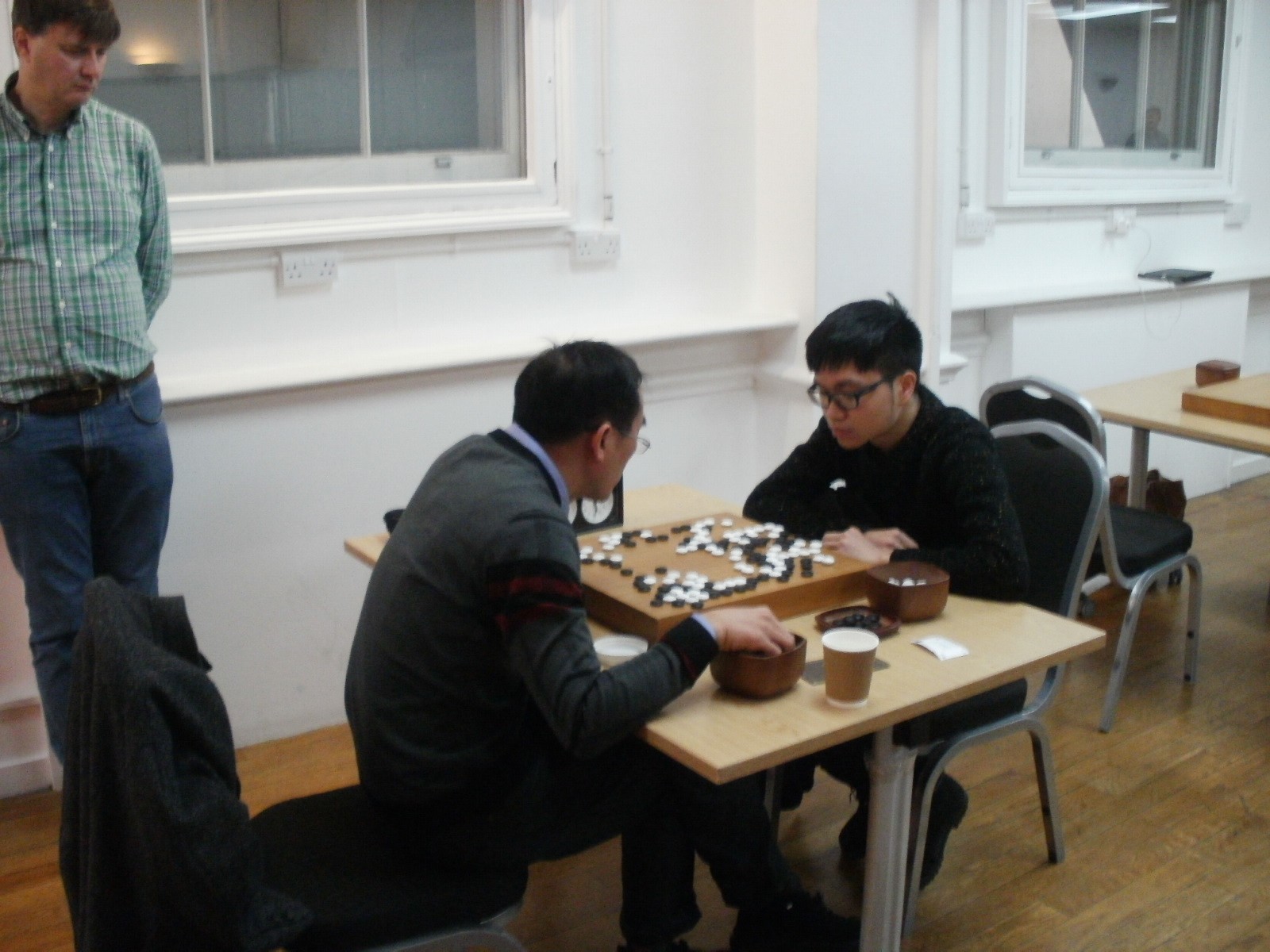 Of the 94 players from the UK and abroad that played in the 2017 London Open it was the large group of Chinese players currently living in the UK that dominated the event, but also there were two Belgian players in the top 5, Lucas Neirynck in third with 5 wins and Thomas Connor in fifth with 4 wins. The UK's top player, hence winning the David Ward Trophy, was Daniel Hu in fourth place with 4 wins also. In the end it was Weijin Chen who ended unbeaten with seven wins who took the trophy and top cash prize. Second place went to Ho Yeung Woo who only lost in round four to Chen. Chen is shown here in his last round game against Yousun Yang who took sixth.
UK Pair Win two in IAPGC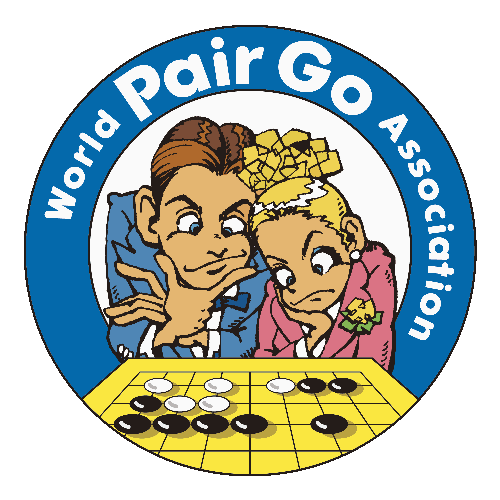 Congratulations go to Jenny Rofe-Radcliffe and Francis Roads for winning two games at the 28th International Amateur Pair Go Championship in Tokyo. They beat the pairs from Chile and Switzerland, losing to three Japanese pairs, to take 25th place.
For a change, a Japanese pair (Unegawa and Takizawa) were the winners. Korea took second, China third and Chinese Taipei fourth. The European Pair Go Champions, Natalia Kovaleva and Dmitry Surin, took ninth and Klara Zaloudkova and Jan Hora, from Czechia, also won three games.
AlphaGo on Netflix
Andrew Russel writes: A 1hr 30 min programme on Netflix was uploaded this week (not sure if others already know of this) called AlphaGo. It looks interesting.
ADMIN
Annual Awards
Toby Manning (Acting President) writes:
"Many of you must know someone who made a notable achievement in 2017 on or off the Go board. Please put them forward for our annual awards. To do this send your nominations (with a max 100 word citation) to president@britgo.org. The categories are:
* Club of the Year
* Player of the Year
* Recruiter of the Year
* Loss of the Year
Nominations are open until 15th February (send to president@britgo.org), with voting opening shortly thereafter and closing one week before the AGM."
FUTURE EVENTS
Maidenhead-Hitachi, Saturday 20th January
Cheshire, Saturday 3rd February, Frodsham
London Go Centre Grand Opening, Saturday 17th and Sunday 18th February
Nottingham Kyu Teaching/Mini-Tournament, Saturday 24th February
Irish Go Congress, Friday 2nd - Sunday 4th March, Dublin
Isle of Skye, Saturday 3rd - Sunday 4th March
Trigantius, Saturday 10th March, Cambridge
British Go Congress, Friday 6th - Sunday 8th April, Bristol
Candidates' Tournament, Saturday 5th - Monday 7th May. Closed event, i.e. by qualification only; you can check online if you may qualify.
Bracknell, Sunday 13th May, Wokingham
Welwyn Garden City, Saturday 19th May
Not the London Open, Saturday 26th - Monday 28th May
British Pair Go Championships, Saturday 2nd June, Hatfield
Durham, Saturday 9th – Sunday 10th June
Welsh Open, Saturday 30th June - Sunday 1st July, Barmouth
5th Annual World Collegiate Wei-Chi Championships, during week Monday 9th – Sunday 15th July, Cambridge
Later
Mind Sports Olympiad, Sunday 19th – Monday 27th August, London
Leo Phillips Isle Of Man Go Festival, Sunday 11th - Friday 16th August 2019 (provisional).
Overseas
The European Go Federation's Tournament Calendar includes the Major European Tournaments and a World Tournament Calendar
Last updated Wed Feb 07 2018.
If you have any comments, please email the webmaster on web-master AT britgo DOT org.