BGA Newsletter 240 March 2018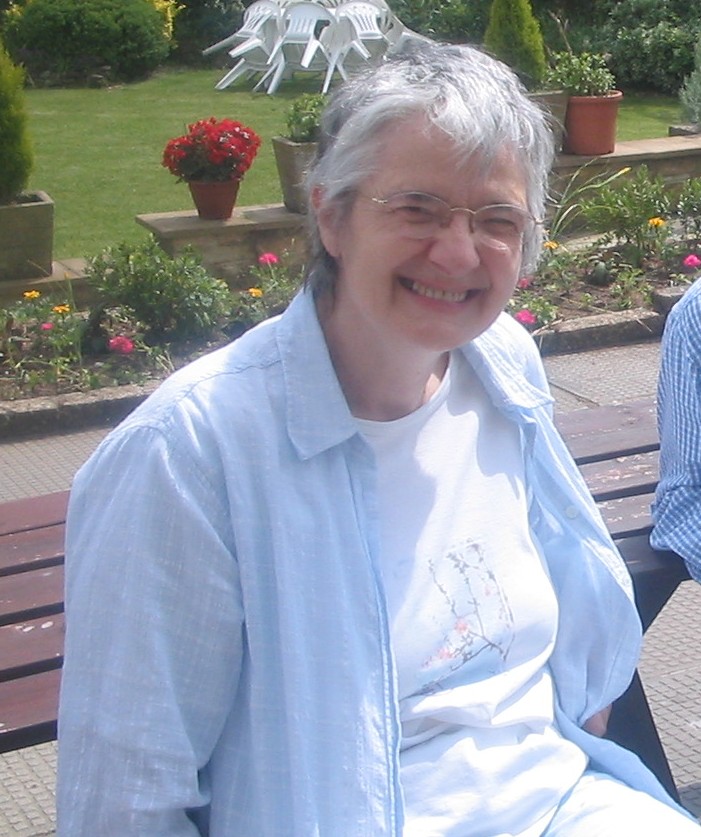 Contributions for the Newsletter are always welcome, both from our members and others. We ask that they be Go-related and "newsy". The place for debate and general discussion is currently Gotalk; however, an introduction to a new topic is fine in the Newsletter. Instructions: Please use plain text not file-attachments. Keep it brief, and give web-links and contact details. It's good to include pictures. If they are on the internet, send me the URL. If not, attach the picture files to your email. Send your contribution to newsletter@britgo.org to arrive by the first day of the month.
Jil Segerman, Newsletter Editor
NEWS
The full set of recent news items, including further details of some of the items shown here, are on our News Pages, and on News Headlines.
London Go Centre Opens
The new London Go Centre was launched on the weekend of 17th and 18th February with an event that featured teaching, a tournament and more.
The previous London Go Centre had to close as it was not financially viable. It had long been a dream of several London players to have a centre again, and when T Mark Hall left his estate to fulfill this aim a rebirth seemed a possibility. Various options were investigated by the trust set up in his name. The Young Chelsea Bridge Club in West London was starting to be used as a venue for Go events, and had become home to the West London Go Club, so it seemed natural to take up the space in the week when it is not used for Bridge.
The address is 54 Goldhawk Road, Shepherds Bush, W12 8HA. Meetings are on Wednesday evenings from 7:00pm, and it is hoped to start an after-school club on Mondays from 4.30pm to 6.30pm. Further information via the London Go Clubs website serving all six London clubs.
European Youth Go Team Championship
Alison Bexfield's report:
The final round took place over the week of 10th February. Due to a clash with the Hungarian Youth Championship we were unable to play at the defined time and the games were spread individually over a week - something that detracts somewhat from the team nature of the event but seemed unavoidable this time.
Our team comprised Yueran Wang, Jayden Ng, Jack Nolan, Alexander Hsieh and Jianzhou Wei. Both Jayden and Jack were making their debut appearances in the team. On paper it was going to be close with a chance of us winning the match overall. Alexander played first and took an easy win. Yueran was next to play, playing up on board 1 on the U20 board against a 3 dan. It was a closely fought game and Yueran was unlucky to lose by 2.5 points. Jayden played next but was unable to recover from an early mistake and so lost the game. Jianzhou played an exciting game showing his fighting skill as he attacked large groups across the board, killing one for a comfortable win. That left us 2-2 with the final board 3 to play. We were outranked with Jack (12 kyu) up against a 5 kyu and the result went according to grade although the difference in grades was not so noticeable to the spectators.
This narrow loss means the UK finishes 10th out of the 12 teams entered. If we had converted the final round to a win we would have been 6th. Due to our strong showing last year we had started in the top half of the draw and we had relatively tough opponents playing the teams who finished 2nd, 3rd, 4th and seventh respectively.
The squad saw some new faces this year and we managed to field almost everyone in the squad in at least one match to give them experience.
Well done to our squad of:
* (U20):Zaki Betesh, Tom Bradbury, Charlotte Bexfield,
* (U16): Yueran Wang, Jayden Ng, Edmund Smith, Josh Gorman, Oscar Selby, Jack Nolan, Aidan Wong, Wenzhou Mei,
* (U12): George Han, Alexander Hsieh, Jianzhou Mei, Zoe Walters.
Alexander Hsieh (U12) is our player of the year, playing in all four of the matches and scoring two wins.
With the UK continuing to perform well on the U12 boards, and the increasing number of single digit kyu youth players we have talent coming through for future years. The qualifying standard to make it into the youth squad continues to rise.
Calling all College Students
The BGA is helping to host the 5th Annual World Collegiate Weichi Championships in Cambridge in July. Generous sponsorship from the Shanghai Ing Chang-Ki Wei Chi Educational Foundation means that all your accommodation and subsistence expenses will be covered: Further details at www.britgo.org/awcc. This is intended to be a tournament for all, kyu players as well as dan players.
ADMIN
Annual General Meeting of the British Go Association
The BGA AGM will be held during the British Go Congress at 7pm on Saturday, 7th April 2018 at Future Inns, Bristol. The agenda is:
Election of tellers
Minutes of the 2017 AGM
Matters arising
Officers, Membership Secretary and Auditor's reports
2017 accounts
Election of Officers and Auditor
Election of ordinary Council Members
Proposals from members
Annual Awards Presentation
Any Other Business
Nominations for President, Treasurer and Secretary should be sent to the Secretary (secretary AT britgo DOT org by 24th March 2018. Nominations for ordinary Council Members should be submitted before the start of the AGM.
FUTURE EVENTS
Further details on http://www.britgo.org/tournaments
British Go Congress, Friday 6th - Sunday 8th April, Bristol
Candidates' Tournament, Saturday 5th - Monday 7th May, London Go Centre. Closed event, i.e. by qualification only; you can check online if you may qualify.
Bar-Low, Sunday 6th May, London Go Centre
Bracknell, Sunday 13th May, Wokingham
Welwyn Garden City, Saturday 19th May
Not the London Open, Saturday 26th - Monday 28th May, London Go Centre
British Pair Go Championships, Saturday 2nd June, Hatfield
Durham, Saturday 9th – Sunday 10th June
Scottish Open, Saturday 23rd - Sunday 24th June, Edinburgh
Welsh Open, Saturday 30th June - Sunday 1st July, Barmouth
5th Annual World Collegiate Wei-Chi Championships, during week Monday 9th – Sunday 15th July, Cambridge
UK Go Challenge Finals (for juniors), Saturday 14th July, Cambridge
Mind Sports Olympiad, Sunday 19th – Monday 27th August, London
Later
Youth Training Residential, Wednesday 29th - Friday 31st August. Near Grantham, Lincolnshire
London Open, Friday 28th–Monday 31st December (provisional).
Leo Phillips Isle Of Man Go Festival, Sunday 11th - Friday 16th August 2019 (provisional)
Overseas
The European Go Federation's Tournament Calendar includes the Major European Tournaments and a World Tournament Calendar.
Last updated Thu Mar 15 2018.
If you have any comments, please email the webmaster on web-master AT britgo DOT org.