BGA Newsletter 243 June 2018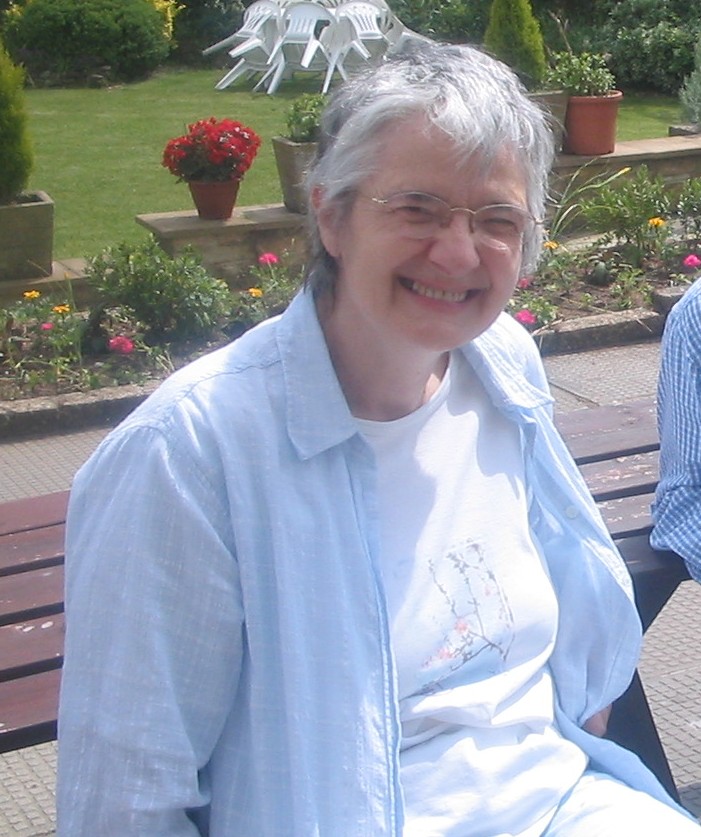 Contributions for the Newsletter are always welcome, both from our members and others. We ask that they be Go-related and "newsy". The place for debate and general discussion is currently Gotalk; however, an introduction to a new topic is fine in the Newsletter. Instructions: Please use plain text not file-attachments. Keep it brief, and give web-links and contact details. It's good to include pictures. If they are on the internet, send me the URL. If not, attach the picture files to your email. Send your contribution to newsletter@britgo.org to arrive by the first day of the month.
Jil Segerman, Newsletter Editor
NEWS
The full set of recent news items, including further details of some of the items shown here, are on our News Pages, and on News Headlines.
European Go Congress
It is not too late to enter the European Go Congress in Pisa, Italy. It lasts for two weeks (27th July - 12th August), but you can attend for only one week, or only for the middle weekend, if you wish. There are already over 1,000 players registered, with 15 professionals. There are currently 27 British entrants.
Candidates' Tournament and Challengers' League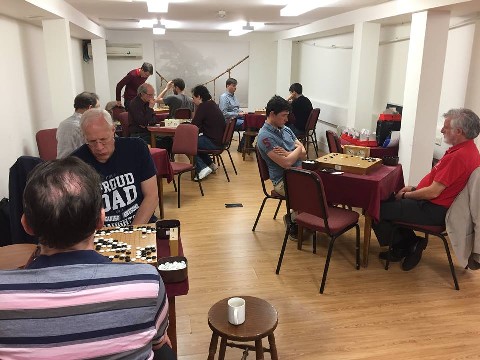 The Candidates' Tournament took place at the London Go Centre, with 18 players taking part in the usual six round Swiss-style tournament over the three days of the first May bank holiday weekend. Sam Aitken and Boris Mitrovic headed the field with five wins each. They were promoted through to Challengers' League, along with Andrew Simons, Charles Hibbert, Alex Rix, Alistair Wall and Tim Hunt, who won four, and Sam Bithell, who topped the list on three. Note that there were eight players promoted this year since Daniel Hu, who was in Japan at the time for the World Amateur, elected not to defend his title and take up his place in the League.
The Challengers' League took place over the second May bank holiday weekend (plus Tuesday), also at the London Go Centre. Sam Aitken won all of his games to lead the field. Andrew Simons took second place, so Sam and Andrew will now play in the title match games to decide this year's British Championship.
Pandanet Go European Team Championship - End of Season

The UK team finished second in the B-League, beating Sweden 3-1 in their last match. The next stage was a play-off against the second bottom team in the A-League. Unfortunately some of our top players were unavailable at the time and we lost all 5 games to the Italian team. So we remain in the B-League next season.
The team members are: Daniel Hu, Andrew Simons, Bruno Poltronieri, Sam Aitken, Alex Kent, Chris Bryant, Jon Diamond, Tim Hunt, Des Cann, Sandy Taylor, Jamie Taylor and Toby Manning.
ADMIN
European: Measles advice
Current NHS advice is: "Anyone planning to travel to Europe should make sure they are up to date with their MMR vaccines. Unvaccinated people travelling to Romania, Italy and Germany – where there are large outbreaks – are at particularly high risk. Measles is a highly infectious viral illness that can be very unpleasant and can sometimes lead to serious complications." For older people: "Bear in mind that most adults born before 1970 are likely to be immune because they have probably been exposed to measles already."
FUTURE EVENTS
Further details on http://www.britgo.org/tournaments
Scottish Open, Saturday 23rd - Sunday 24th June, Edinburgh
Welsh Open, Saturday 30th June - Sunday 1st July, Barmouth
5th Annual World Collegiate Wei-Chi Championships, during week Monday 9th – Sunday 15th July, Cambridge
UK Go Challenge Finals (for juniors), Saturday 14th July, Cambridge
Mind Sports Olympiad, Sunday 19th – Monday 27th August, London
Youth Training Residential, Wednesday 29th - Friday 31st August, near Grantham
Arundel, Saturday 1st September
Penzance (Cornwall), Saturday 8th and Sunday 9th September.
Sheffield, Sunday 23rd September
Swindon, Saturday 29th September
T Mark Hall Rapid Play Tournament, Saturday 29th September, London Go Centre
International Teams Autumn Match, Sunday 30th September, London
Three Peaks, Saturday 3rd November - Sunday 4th November, Ingleton, Yorkshire
Later
London Open, Friday 28th–Monday 31st December (provisional).
Overseas
The European Go Federation's Tournament Calendar includes the Major European Tournaments and a World Tournament Calendar.
Last updated Sat Jun 09 2018.
If you have any comments, please email the webmaster on web-master AT britgo DOT org.