BGA Newsletter 246 September 2018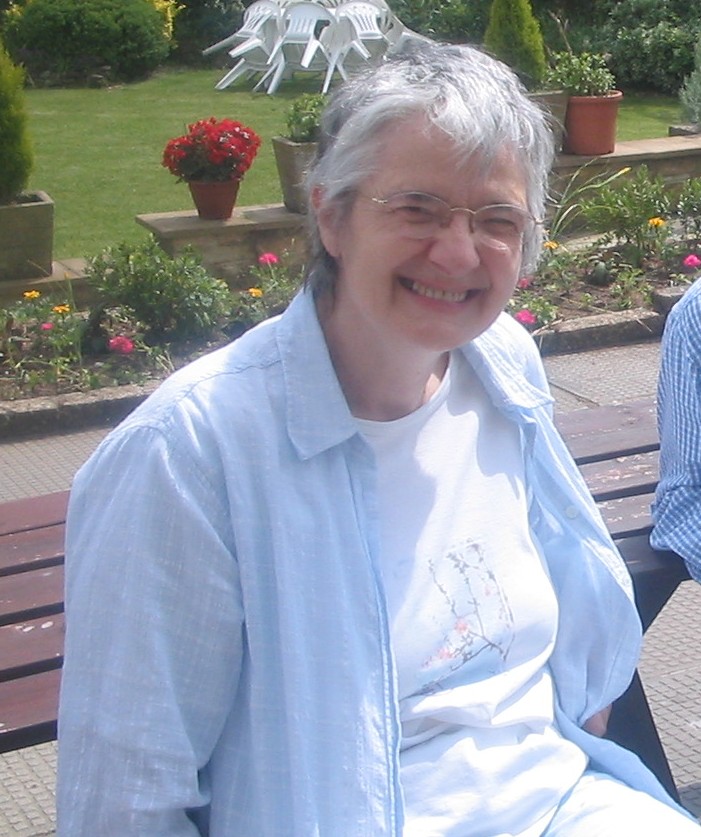 Contributions for the Newsletter are always welcome, both from our members and others. We ask that they be Go-related and "newsy". The place for debate and general discussion is currently Gotalk; however, an introduction to a new topic is fine in the Newsletter. Instructions: Please use plain text not file-attachments. Keep it brief, and give web-links and contact details. It's good to include pictures. If they are on the internet, send me the URL. If not, attach the picture files to your email. Send your contribution to newsletter@britgo.org to arrive by the first day of the month.
Jil Segerman, Newsletter Editor
NEWS
The full set of recent news items, including further details of some of the items shown here, are on our News Pages, and on News Headlines.
Annual World Collegiate Weiqi Championship (AWCC)
Correction: In the final Baek Woon Ki beat Xing Yu Sha to become this year's AWCC champion. Results
Young Players Leading Brits in Pisa
EGC 2018, Pisa, Italy, 28 July 2018 - 11 August 2018. Despite some having troubles with flights nearly 30 players from the UK enjoyed the sun in Pisa for this year's European Go Congress. The event itself had a record turn-out with over 1400 players having pre-registered; the main tournament had around 850 players. Leading the way for the British players were teenagers Tom Bradbury (5k) and Edmund Smith (5k). In the main tournament, after a barnstorming start, Edmund ended up with 7/10, and Tom with 6/10. In the Weekend tournament Edmund got 4/5 while Tom got 3/4. Here is a full set of results
Marcus Bennett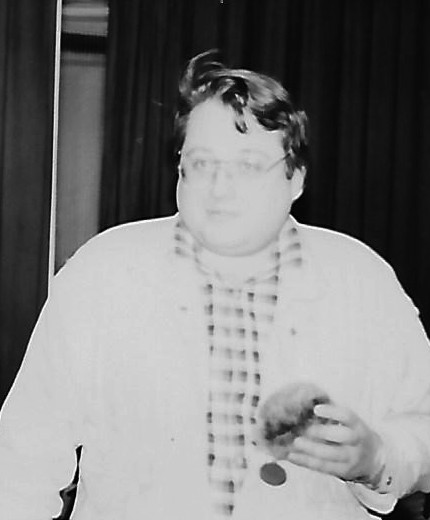 Marcus Bennett died recently after a short illness caused by cancer. Marcus was one of the main players of the Bournemouth Club for over 30 years. He was the club secretary from 1994 and ran the Bournemouth Tournament, being the main contact between 1990 and 1998. He was also on BGA Council from 1997 to 1999 and earned his shodan diploma (1d) in 1994. He is shown here receiving a prize at the 1990 Coventry Tournament.
Second Youth Go Camp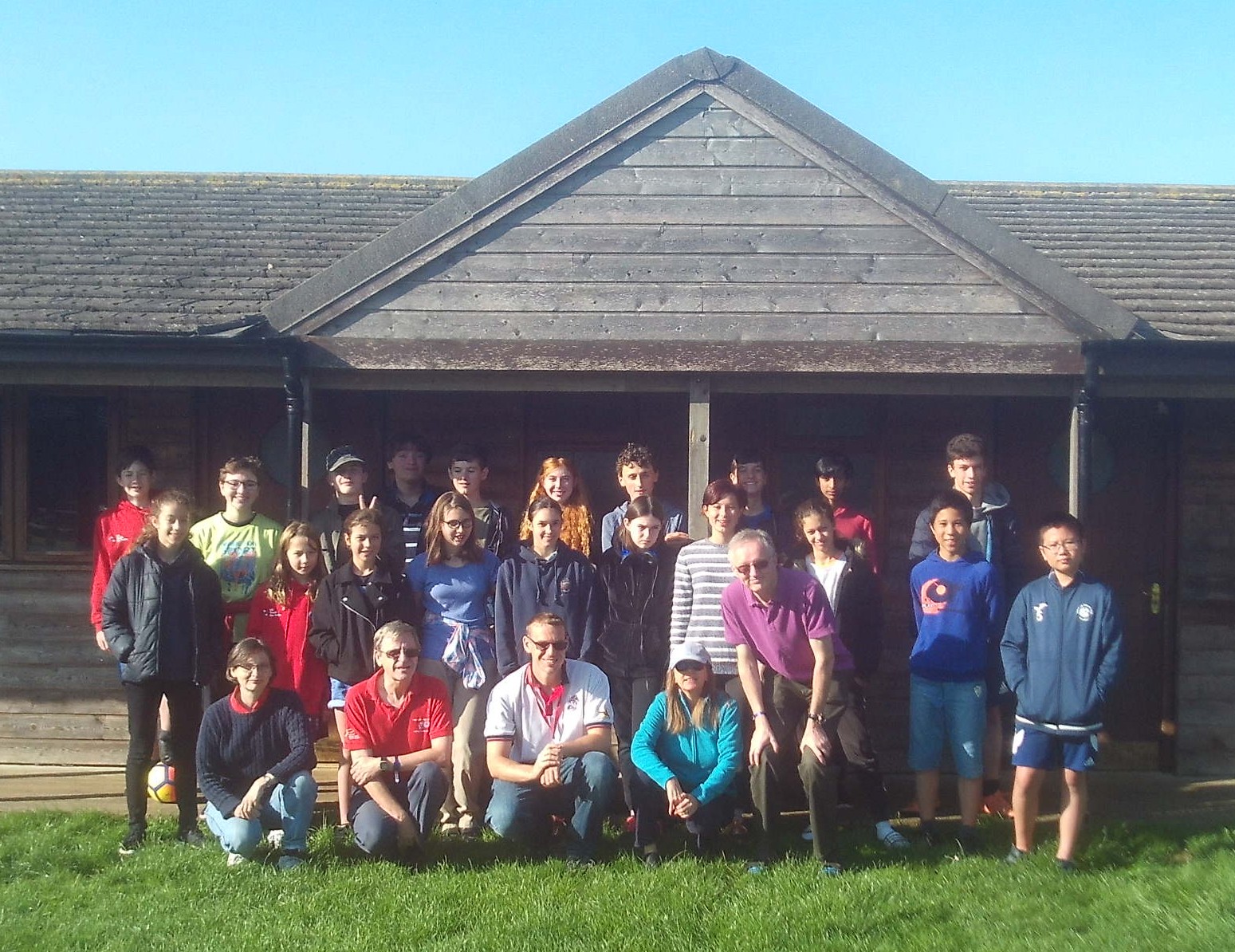 The second BGA Youth Residential Training was held at the PGL youth adventure centre at Caythorpe Court as before, with a mix of go teaching and competitions, and outdoor activities. The group was made up of 10 boys and 10 girls aged 10 to 17, with five resident adults and two visiting teachers. The tournament winners were Oscar Selby, Wenzhou Mei, Zoe Walters, Joseph Curtis and Iona Goodman. According to the youngsters the best bits were improving, doing problems, meeting people, kayaking and the Giant Swing. All were looking forward to doing it again in 2019.
ADMIN
Club Directory Audit
Repeat from previous issue: Attention Go Club members: We are currently updating the Club Directory (see Find a Club on the menu at the top of each page). If you are our primary contact for your club then the recent mail message from us may be languishing in your spam folder. Please review your entry in the Directory and notify us of anything that is out of date by email to club-chair@britgo.org. If you are not the primary contact, please take time to review the entry anyway.
FUTURE EVENTS
Further details on http://www.britgo.org/tournaments
Sheffield, Sunday 23rd September
Swindon, Saturday 29th September
Belfast Handicap, Saturday 29th September
T Mark Hall Rapid Play Tournament, Saturday 29th September, London Go Centre
International Teams Autumn Match, Sunday 30th September, London Go Centre
British Championship Match Game 2, Saturday 13th October. Live online relay in the British Room on KGS
Northern, Sunday 21st October, Cheadle Hulme
Wessex, Sunday 28th October, Bath
Three Peaks, Saturday 3rd November - Sunday 4th November, Ingleton, Yorkshire
Doki Doki Festival, Manchester, Saturday 10th November
British Youth Go Championship, Saturday 1st December, Birmingham (provisional)
Edinburgh Christmas, Saturday 15th December
London Open, Friday 28th–Monday 31st December, London Go Centre
Cheshire, Saturday 2nd February, Frodsham
Later
27th Welsh Open, Saturday 22nd - Sunday 23rd June 2019, Barmouth
European Go Congress, Brussels, 20th July - 4th August 2019
Leo Phillips Isle Of Man Go Festival, Sunday 11th - Friday 16th August 2019
Overseas
The European Go Federation's Tournament Calendar includes the Major European Tournaments and a World Tournament Calendar
Last updated Tue Sep 11 2018.
If you have any comments, please email the webmaster on web-master AT britgo DOT org.