BGA Newsletter 247 October 2018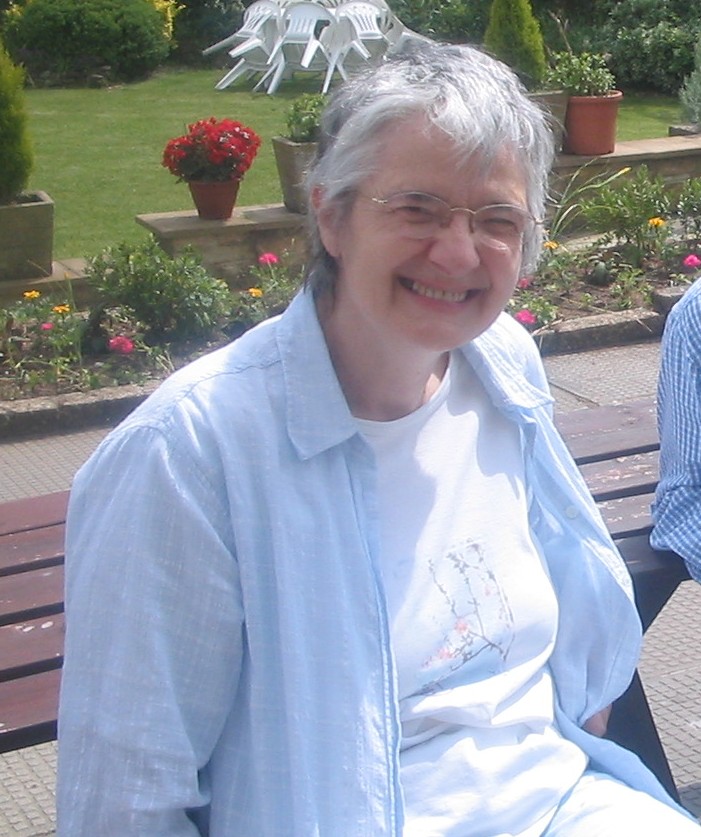 Contributions for the Newsletter are always welcome, both from our members and others. We ask that they be Go-related and "newsy". The place for debate and general discussion is currently Gotalk; however, an introduction to a new topic is fine in the Newsletter. Instructions: Please use plain text not file-attachments. Keep it brief, and give web-links and contact details. It's good to include pictures. If they are on the internet, send me the URL. If not, attach the picture files to your email. Send your contribution to newsletter@britgo.org to arrive by the first day of the month.
Jil Segerman, Newsletter Editor
NEWS
The full set of recent news items, including further details of some of the items shown here, are on our News Pages, and on News Headlines.
British Championship Title Match - Game 2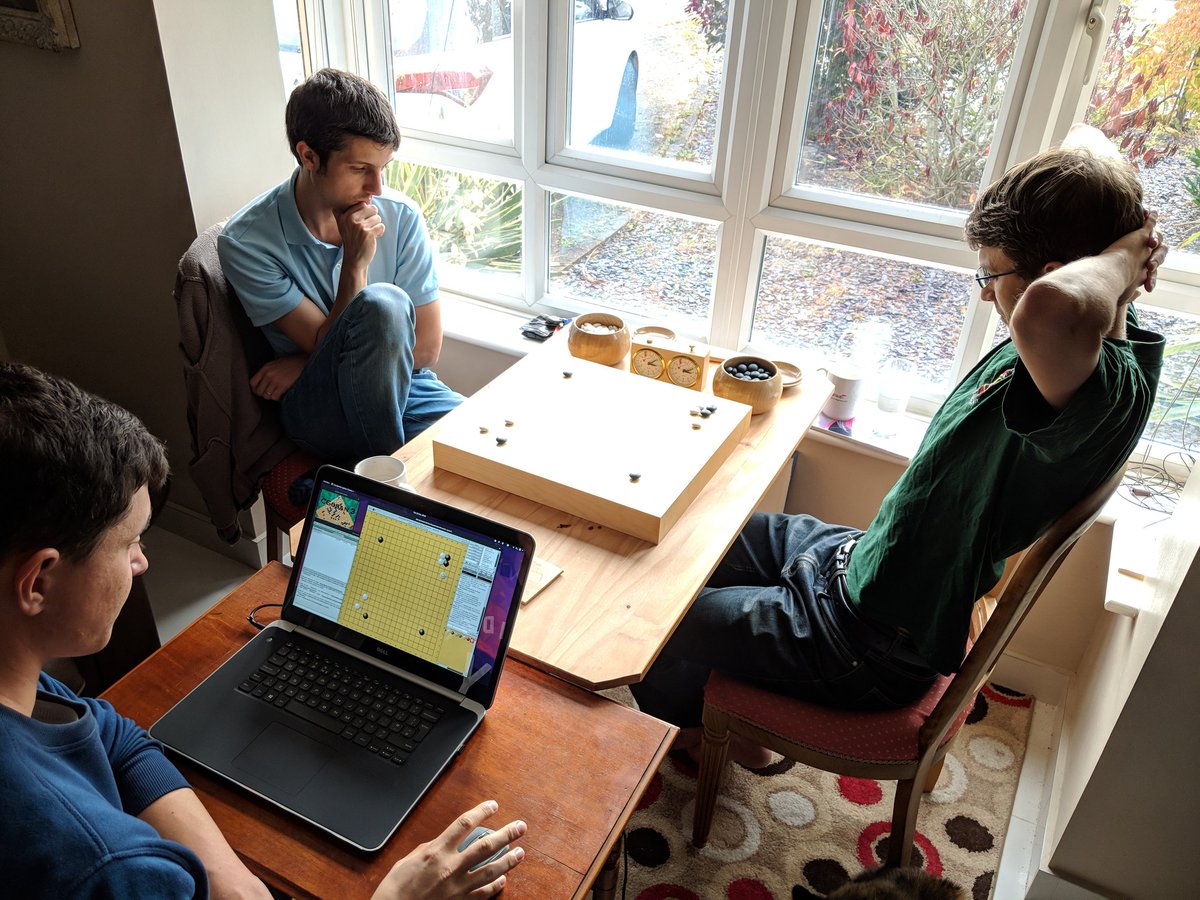 On Saturday 13th October the second game of the British Championship, between Andrew Simons and Sam Aitken, took place. After a fighting game, Sam Aitken won by 4.5 points to level the match. A commentary by Matthew Macfadyen is available here. The deciding game will be be announced on the BGA events page, with again live online relay in the British Room on KGS.
International Games Week
4th - 10th November has been nominated International Games Week by the Australian Library and Information Association and the American Library Association. Oxford Library is talking to Harry Fearnley about an event, on 26th October however.
Junior Go Grade Badges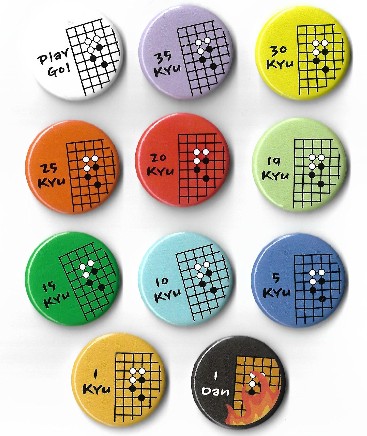 The British Go Association has introduced a series of badges, available for juniors, to reward their progression through the Go grades. For more information contact Alison Bexfield (Youth Squad Coordinator) at ynews at britgo.org
New Student Go Club in London
A new university society has been launched based in Queen Mary University of London's Mile End Campus.
Pandanet Go European Team Championship
In the first round of the new season, the UK team ended with a draw against Denmark, which was a fine start. The next match will be against Serbia, on 30th October. Game comments from the players via the News page, and more information here
ADMIN
World Students Go Oza Championship
From Keiko Sota of Pandanet: We are going to hold the 17th World Students Go Oza Championship from 18th - 22nd February 2019, in Tokyo, Japan. 16 students from around the world will come together in Japan to decide the world's number one student player. We cover the airfare/hotel/meals for selected students. To select the 16 students, we are going to have an online preliminary round on Pandanet. University/College students under the age of 30 can participate. The application deadline is 21st October. Details. Registration
BGA Council
We have co-opted Joanne Leung onto Council. Toby Manning writes:
"Joanne finds Go fascinating due to its complexity and the uniqueness of each game. Since the age of seven, she has never stopped sharing her enjoyment – she promotes this ancient game as she wishes everyone in the world could play it and love it like she does. Not only does she teach Go in primary schools, she also founded Go clubs in her university and secondary school.
Being part of the British Go Association, she hopes to improve links between the British and the Chinese community, provide support to start and maintain university Go clubs, and most importantly, bring new ideas to the Council."
FUTURE EVENTS
Further details on http://www.britgo.org/tournaments
Northern, Sunday 21st October, Cheadle Hulme
Wessex, Sunday 28th October, Bath
Three Peaks, Saturday 3rd November - Sunday 4th November, Ingleton, Yorkshire
Doki Doki Festival, Manchester, Saturday 10th November
Coventry, Saturday 24th November
British Youth Go Championship, Saturday 1st December, Birmingham
Edinburgh Christmas, Saturday 15th December
London Open, Friday 28th – Monday 31st December, London Go Centre
Maidenhead-Hitachi, Saturday 19th January 2019
Cheshire, Saturday 2nd February, Frodsham
Cambridge Junior Chess and Go Club's 25th Year Special, Cambridge, (provisional) Saturday 2nd March
Trigantius, Saturday 9th March (provisional), Cambridge
Welwyn Garden City, Saturday 23rd March
Later
British Go Congress, Friday 5th - Sunday 7th April, Manchester
Not the London Open, Saturday 25th - Monday 27th May
27th Welsh Open, Saturday 22nd - Sunday 23rd June, Barmouth
European Go Congress 2019, Brussels, 20th July - 4th August
Leo Phillips Isle Of Man Go Festival 2019, Sunday 11th - Friday 16th August
Overseas
The European Go Federation's Tournament Calendar includes the Major European Tournaments and a World Tournament Calendar
Last updated Fri Nov 02 2018.
If you have any comments, please email the webmaster on web-master AT britgo DOT org.