BGA Newsletter 250 January 2019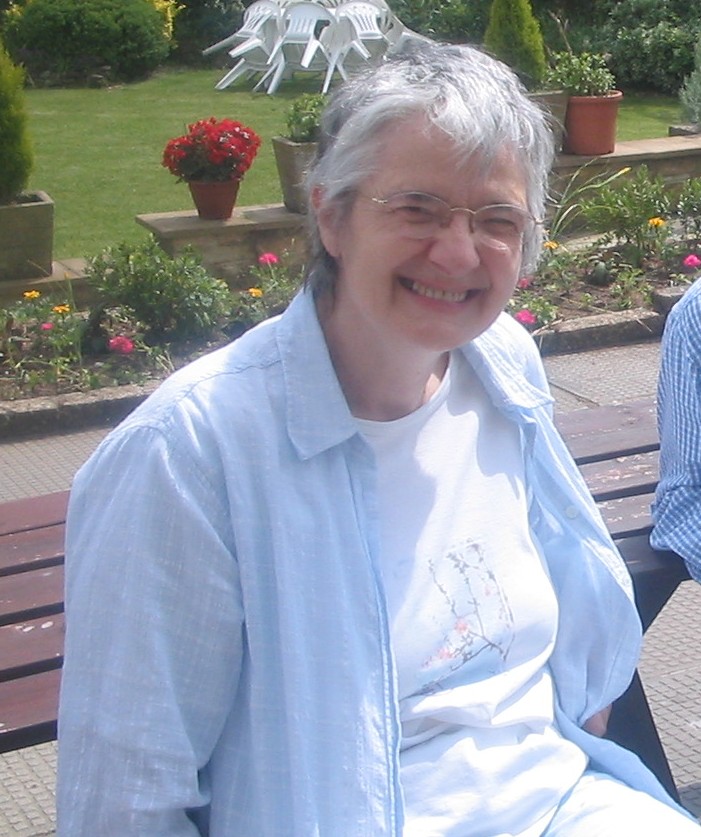 Contributions for the Newsletter are always welcome, both from our members and others. We ask that they be Go-related and "newsy". The place for debate and general discussion is currently Gotalk; however, an introduction to a new topic is fine in the Newsletter. Instructions: Please use plain text not file-attachments. Keep it brief, and give web-links and contact details. It's good to include pictures. If they are on the internet, send me the URL. If not, attach the picture files to your email. Send your contribution to newsletter@britgo.org to arrive by the first day of the month.
Jil Segerman, Newsletter Editor
NEWS
The full set of recent news items, including further details of some of the items shown here, are on our News Pages, and on News Headlines.
British Youth Championship
The 2018 British Youth Go Championship featured 57 competitors, aged from 5 to 18. This is believed to be the second largest such event (the largest was in 2005 with 74). There were two minibuses from Cheadle Hulme School and groups from two new clubs, Rednock School (Dursley) and Sheffield Chinese School.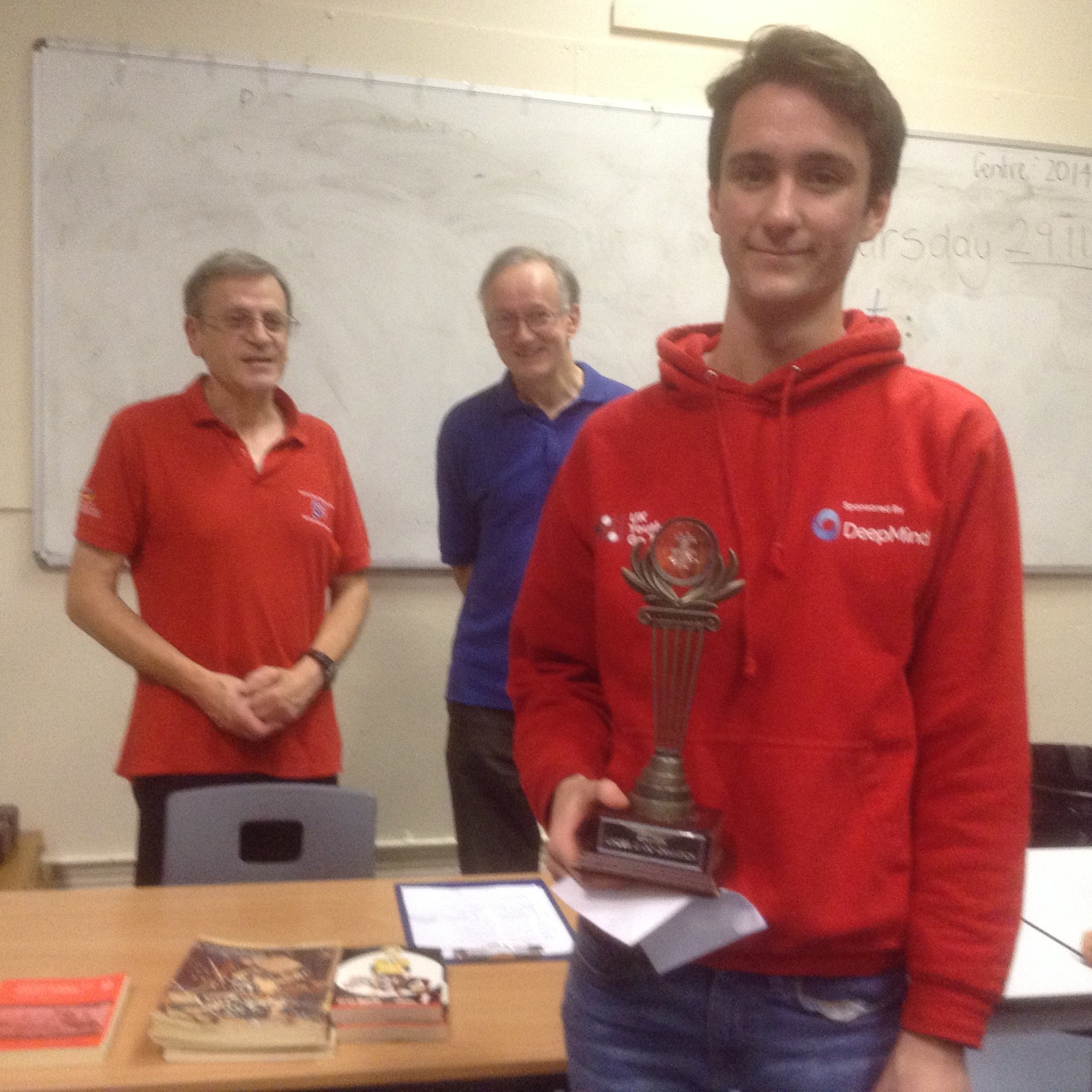 Section Winners (runners-up and thirds)
Youth Champion: Tom Bradbury (Daniel Yang, Jayden Ng)
U18: Tom Bradbury
U16: Jayden Ng (Rowan Borrow)
U14: Edmund Smith (Caleb Monk)
U12: Zoe Walters (Rahul Surapaneni)
U10: Daniel Yang (Emily Oliviere)
U8: Yanyi Xiong (Ryan Zhang)
Winners of four games: Alexander Hsieh, Hilary Bexfield
Fighting Spirit: Auden Oliviere
Best School (for the Castledine Trophy): Cambridge Chess and Go, beat Cheadle Hulme School
Best Junior School: Harpenden Academy, beat Sheffield Chinese
13x13 section: Abdul-Ghani Farooqi - 5 wins
Annie Walters, Lawrence Baker, Jacob Rubert - 4 wins
Pandanet Go European Team Championship
Our team lost three games to one against a strong team from the Netherlands. This put our team down to bottom place in the Pandanet B division, behind Denmark.
2018/19 European Youth Go Team Championship
In the second round, the UK Youth team played a strong German team, on Saturday 15th December, and lost four games to one. There are two remaining Saturday fixtures, on 12th January and 16th February, and we wish the team luck in those games.
London Open
The BGA's flagship tournament - the [45th] London Open - ran from Friday 28th December to 31st at its new venue of the London Go Centre. The event was limited in numbers because of it was being run at the London Go Centre for the first time and the organisers wanted to make sure things worked with a smaller venue, but still 89 players (including ghosts) took part. Next year they will be able to accept more registrations.
Representing 14 countries, the players ranged from 30k to 7d, including some strong children, and there was a large party from Germany.
The winner, for the third time, was Chi-Min Oh (7d) from France, winning all his seven games. Two UK-based players were second and third - Zhiqing Zhang and Guodong Cao. The top British player was Andrew Kay (4d).
BBC Radio 4 Documentary "Game Over, Humans"
Pro poker player and comedian Ken Cheng played poker online for a decade, but after an AI defeated top human players, he asks if one day it will really be game over, humans. BGA President Toby Manning had provided information on Go. Available to listen or download here.
AI program AlphaZero
Natasha Regan writes: In 2016, the AI go program AlphaGo took on top professional player Lee Sedol in an historic match and won. Since then UK company DeepMind has improved and generalised the program to create AlphaZero which last year achieved superhuman strength in each of chess, Go and Shogi. AlphaZero's strategies are entirely self-taught, it was given only the rules of each game and left to play against itself millions of times, by reinforcement learning. This has proved fascinating in Go and chess because AlphaZero has developed creative new ideas.
This video tells you more about the story of AlphaZero. You will spot many Go players in the video. Apart from the Lee Sedol footage, AlphaZero developers Demis Hassabis and David Silver both play Go, and Natasha Regan (1 kyu, Epsom) gives her views on AlphaZero's chess play.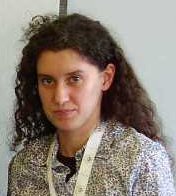 Natasha has teamed up with chess Grandmaster Matthew Sadler to write a book about AlphaZero, its chess strategies and the promise of AI. As well as giving AlphaZero's chess discoveries illustrated with annotated games, the book explores how the build of AlphaZero has given it its distinctive style. Whilst the book is mainly focused on chess, Go players will also be interested in the interviews with the DeepMind build team, and an interview with DeepMind CEO Demis Hassabis that explains how the AlphaGo and AlphaZero projects developed. The book is called "Game Changer" and is published by New in Chess (expected January 2019 and available for pre-order) from the publisher.
FUTURE EVENTS
Further details on http://www.britgo.org/tournaments
Maidenhead-Hitachi, Saturday 19th January
Cheshire, Saturday 2nd February, Frodsham
Trigantius, Saturday 9th March, Cambridge
Irish Go Congress, Friday 22nd - Sunday 24th March, Dublin
Welwyn Garden City (provisional), Saturday 23rd March
British Go Congress, Friday 5th - Sunday 7th April, Manchester
Candidates' Tournament, Saturday 4th - Monday 6th May
Bar-Low Tournament, Sunday 5th May, London Go Centre
LGC Self-Paired Tournament, Monday 6th May
Nottingham Kyu Day, Saturday 11th May
Not the London Open, Saturday 25th - Monday 27th May, London Go Centre
Challengers' League, Saturday 25th - Tuesday 28th May, London Go Centre
Not the London Open, Saturday 25th - Monday 27th May, London Go Centre
British Pair Go Championships, Saturday 8th June, Hatfield
Durham, Saturday 15th – Sunday 16th June
27th Welsh Open, Saturday 22nd - Sunday 23rd June, Barmouth
Later
European Go Congress 2019, 20th July - 4th August, Brussels
Leo Phillips Isle Of Man Go Festival 2019, Sunday 11th - Friday 16th August
Mind Sports Olympiad, Sunday 18th - Monday 26th August, London
Youth Training Residential, Wednesday 28th - Saturday 31st August (provisional)
Three Peaks, Saturday 2nd November - Sunday 3rd November, Ingleton
Guy Fawkes Weekend, Saturday 2nd November - Sunday 3rd November, London Go Centre
London Open, Saturday 28th–Tuesday 31st December. London Go Centre
Overseas
The European Go Federation's Tournament Calendar includes the Major European Tournaments and a World Tournament Calendar.
Last updated Mon Jan 07 2019.
If you have any comments, please email the webmaster on web-master AT britgo DOT org.