BGA Newsletter 263 February 2020

FROM THE EDITOR
Contributions are always welcome, both from our members and others. We ask that they be Go-related and "newsy". The place for debate and general discussion is currently Gotalk; however, an introduction to a new topic is fine in the Newsletter. Instructions: Please use plain text not file-attachments. Keep it brief, and give web-links and contact details. It's good to include pictures. If they are on the internet, send me the URL. If not, attach the picture files to your email. Send your contribution to newsletter@britgo.org to arrive by the first day of the month.
Jil Segerman
NEWS
The full set of recent news items, including further details of some of the items shown here, are on our News Pages, and on News Headlines.
Daniel Hu Fourth in European Finals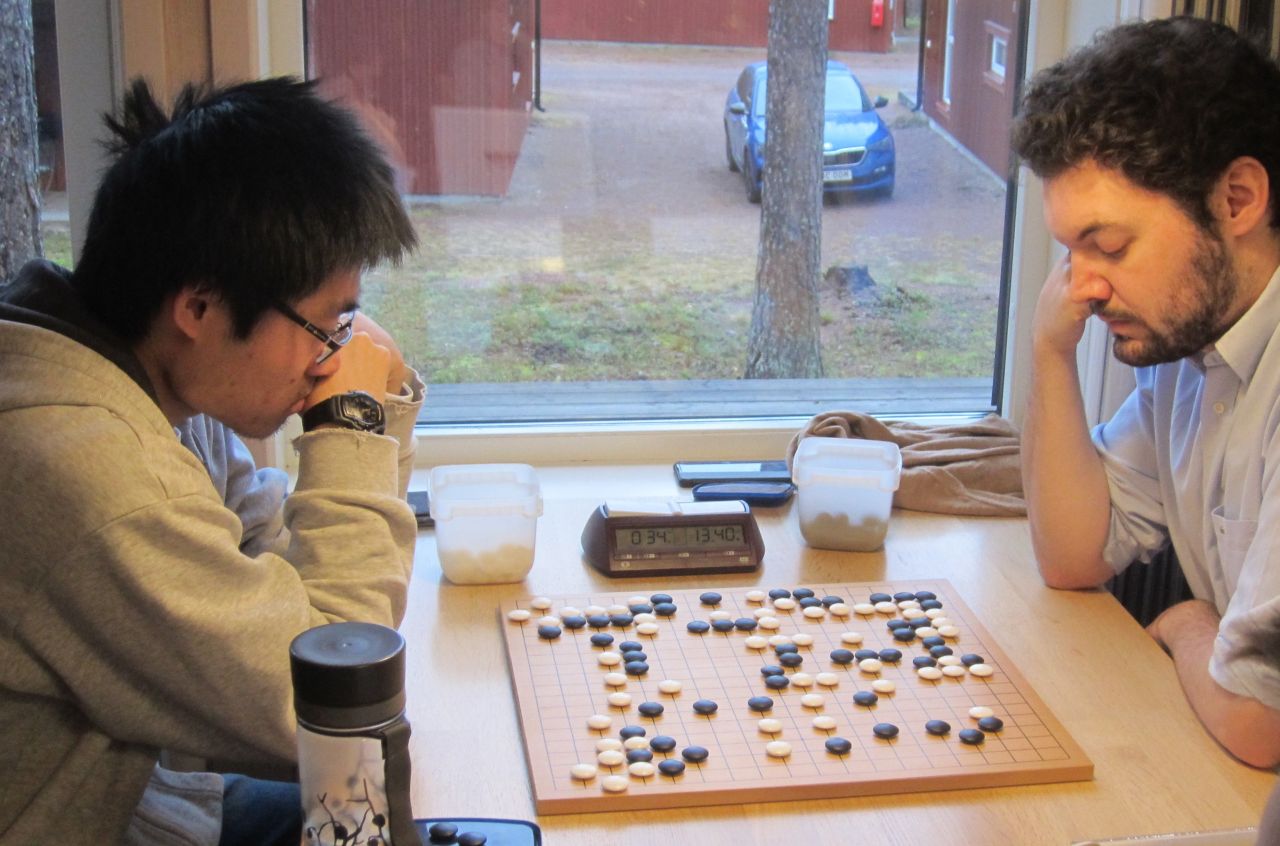 Sixteen top European players qualified to the 3rd European Grand Prix Finale by earning qualifying points from the top European tournaments of 2019. They met up at Leksand in Sweden in January to battle over six rounds, starting with four-player groups, followed by a knock-out stage.
Daniel Hu's great result at the London Open meant he could take part and he had an excellent tournament. He topped Group D, beating two pros, Pavol Lisy and Tanguy Le Calvé, but losing to Stanislaw Frejlak of Poland. He then beat France's Benjamin Dréan-Guénaïzia to reach the semi-finals. This he lost to the Ukrainian pro Artem Kachanovskyi, then he lost again to Stanislaw Frejlak in the play-off to end fourth.
Photo: Daniel Hu vs. Benjamin Dréan-Guénaïzia (courtesy eurogofed.org)
Pandanet Go European Team Championship
In the fifth match of the season, our team lost to a team from Switzerland. This dropped the team down to 6th (out of 10) in the B-League.
European Youth Go Team Championship
The UK youth team had tight match against Romania on 18/19 January, losing 2-3. Congratulations to them!
Go Player on "Midsomer Murders"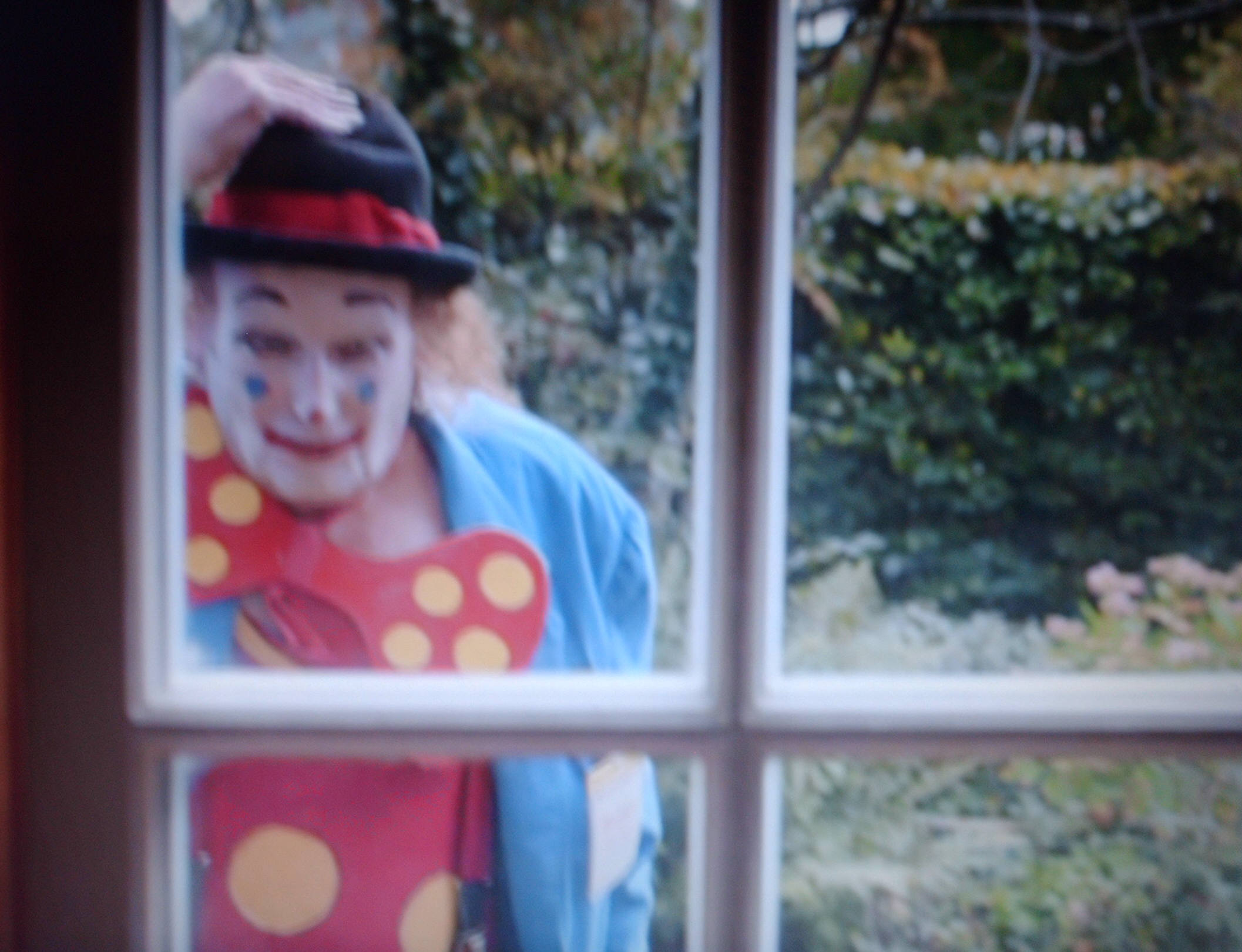 Rhubarb the Clown (aka Martin Solity 5k) appeared on ITV's "Midsommer Murders" on 14 January. In circus-themed episode 6 of series 20 "Send in the Clowns", Rhubarb is one of three clowns seen in the last scene of the episode.
'Introduction to Go' workshops in High Wycombe
France Ellul is running a series of hands-on workshops, exploring the 'Extreme Mind Sport' of 'Go'. Details Beginners welcome. Go equipment on sale. £15, Concessions for unwaged. Children free where accompanied by a paying adult. The first session is on Saturday 8 February, 1:15 pm - 4:30 pm at the Wycombe Arts Centre.
ADMIN.
Call for participants: EYGC 2020, Croatia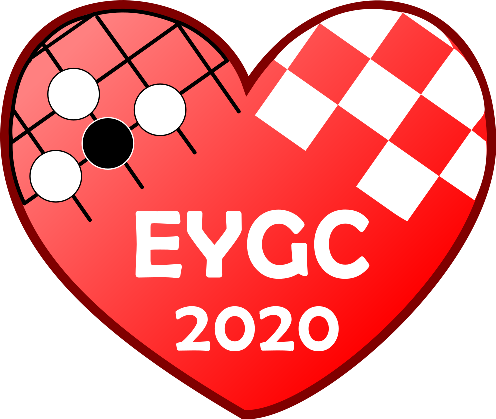 Helen and Martin Harvey are leading a team of UK youngsters for this year's European Youth Go Championships, as for prior trips (Grenoble, Kiev & China). This year's Championships are to be held in Stubičke Toplice, Croatia, from 11-14 March 2020. We already have around a dozen participants.
All participants must have a passport of a EGF-member country, and will be representing that country; however, we welcome non-UK players to travel as part of the group. Anybody under 20 (as at 1 Jan 2020) is welcome to go to the event, whether accompanied by a parent, or not, but we usually prefer unaccompanied youngsters to be aged over 11. Unaccompanied youngsters would need to fly with the Harveys, from Manchester International Airport via Heathrow. Note that this period is probably in term time, and an extra flying day is needed before and after the 3-day event.
Please contact the Harveys asap at harveymartin939 AT gmail.com, to ask questions, apply or register interest.
Calling all Eggheads
BBC MASTERMIND is currently scouring the UK to find contenders for the next series! Do you, or perhaps someone you know have what it takes to go all the way? They will shortly be holding auditions across the UK, so best to get your applications in sooner rather than later. Please email mastermind.hth@hattrick.com to request an application form, or if you have any questions.
BGJ 190 is now available
The Winter 2019-2020 edition of the British Go Journal is now available in the Members' Area.
EVENTS COMING SOON
Full information via the Events Calendar.
THIS MONTH:
Oxford
Oxford Novices
Irish
MARCH
Trigantius, Cambridge
Isle of Skye
Cheshire, Frodsham
APRIL
British Go Congress, near Nottingham
MAY
Bar-Low, London
Candidates, Milton Keynes
Nottingham
Not the London Open
JUNE
Pair Go, Hatfield Durham
Welsh Open, Barmouth
LATER
August: Scottish Open Dundee (previously held in May), Mind Sports Olympiad and Youth Training Residential
September: European Women's London and T Mark Hall Rapid London
OVERSEAS
The European Go Federation's Tournament Calendar includes the Major European Tournaments and a World Tournament Calendar.
Last updated Thu Mar 19 2020.
If you have any comments, please email the webmaster on web-master AT britgo DOT org.