BGA Newsletter 273 December 2020

FROM THE EDITOR
Contributions are always welcome, both from our members and others. We ask that they be Go-related and "newsy". The place for debate and general discussion is the BGA open mailing list Gotalk. However, an introduction to a new topic is fine in the Newsletter. A brief introduction to Gotalk, with a link for joining, is on the BGA page Go on the Internet. See also the BGA temporary Coronavirus page.
Instructions for Contributors: Please use plain text not file-attachments. Keep it fairly brief, and give web-links and contact details. It's good to include pictures. If they are on the internet, send me the URL, otherwise attach the picture files to your email. Send your contribution to newsletter@britgo.org to arrive by the first day of the month.
Jil Segerman
NEWS
The full set of recent news items, including further details of some of the items shown here, are on our News Pages, and on News Headlines.
Purchase of National MindSports Centre
We are about to exchange contracts on the purchase of the ex-Salvation Army citadel in Ravenscourt Park, Hammersmith (West London); the T Mark Hall Foundation has provided £400k out of the £1.7M purchase price.
In the New Year we will need to renovate the building, which has been unoccupied for four years, by sorting out some rising damp, recommissioning the water, gas and electric, redecorating and so on, together with some repairs and some minor structural changes, before finally occupying the building.
Alison Bexfield Playing in World Amateur Women's Go Championship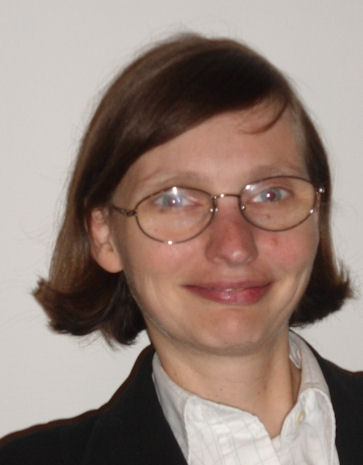 Alison writes: "I am playing in the World Amateur Women's Go Championship. There are 33 players from 33 countries taking part."
She is in the European group for the preliminary knockout round, and has won her first game, against Viktoriia Symonenko from the Ukraine. Her next opponent will be from Croatia, and if she wins that game she will be through to the main tournament.
2020 Pandanet Go European Team Championship
In the second match of the new season in the B-League, the UK played and beat Sweden by three games to one. The match page includes reports on their games by the four UK players Daniel Hu, Alex Kent, Jon Diamond and Jamie Taylor.
Photos: Alex Kent and Jon Diamond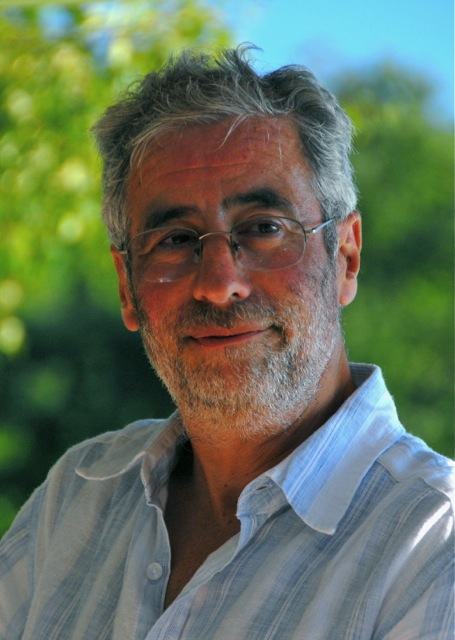 CCTV World Youth
Our second match was against China, with result going as expected. We also lost to France on the same weekend that we played them in the European Youth. We then had two close losses to Croatia and Hungary.
In the individual junior section, Ryan Zhang continued to do well, beating Liu Zijia of China and Julie Blondeau of France. He then lost to the Ukrainian player and the Japanese boy, but was still in chance to make the knock-out stage with two games remaining.
European Youth Go Team Championship
Our UK Youth Go Team for this year's European Youth Go Team Championship is as follows:
U20 players Jacob Zhang 3dan Jayden Yui-Him Ng 1 dan
U16 players Sam Barnett 2k Edmund Smith 3k Scott Cobbold 3k
U12 players Daniel Chun Yang 1d Ryan Zhang 2k George Han 3k Lea Wong 5k Yanyi Xiong 9k Alexander Timperi 10k
The team played its first match against the relatively strong French team, and won 3-2. Our next match is on 12 December, when we play Romania.
Youth Match vs Hong Kong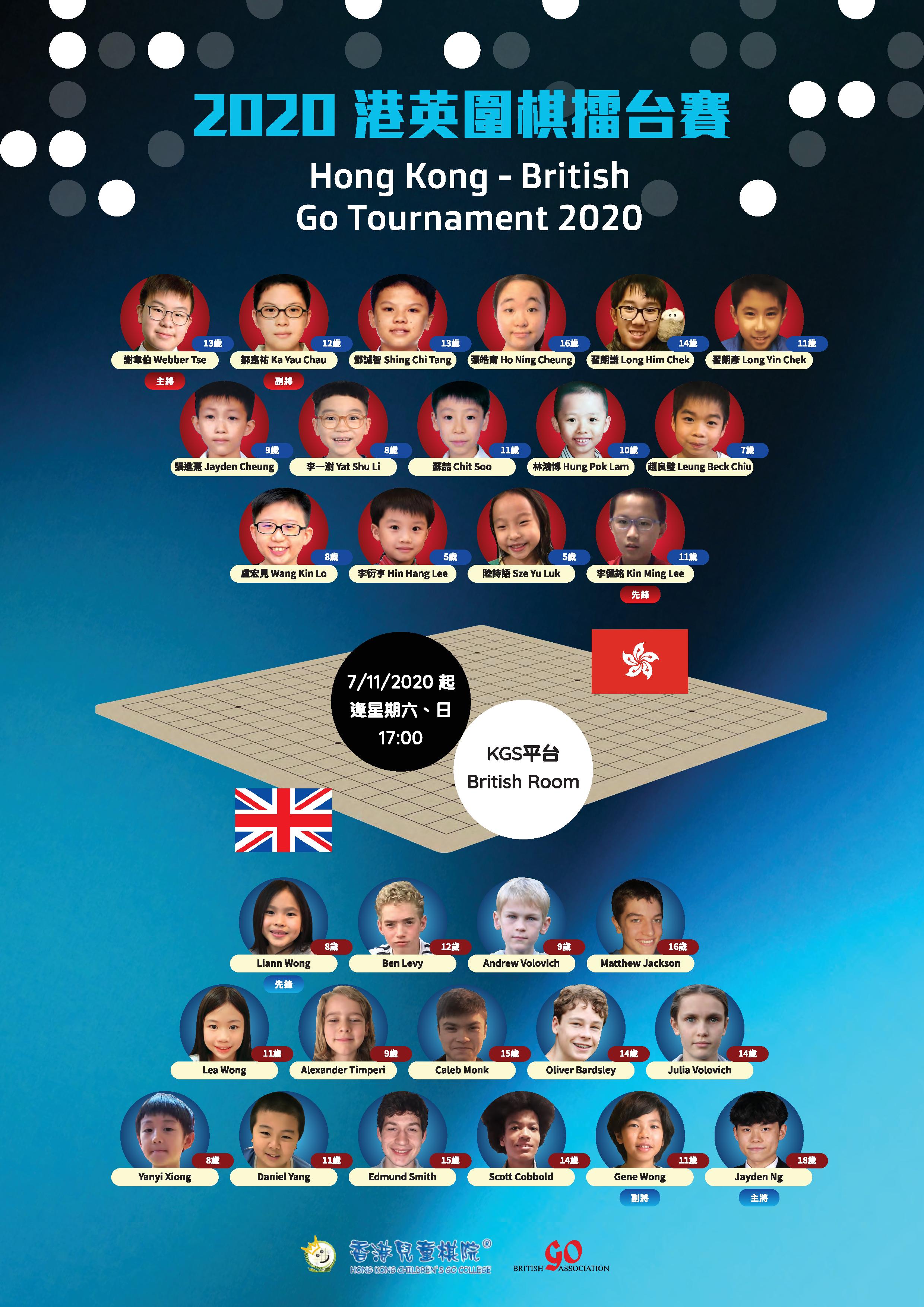 On 7th November we started a Supergo match on KGS between twelve British youth players and a team of twelve Chinese children from Hong Kong, under Liana Ao 4p. Liann Wong and Ben Levy both lost to Hong Kong's Kin Ming Lee, but he lost to Andrew Volovich. Outstandingly Andrew won the next four before losing to Yat Shu Li; we are therefore currently 5-3 up in the match. Next up for UK is Matthew Jackson. Match details
ADMIN
BGA Journal
BGJ 193 is available in the members area. The copydate for BGJ 194 is 31/12/2020.
Online Congress early in 2021
The recent survey of members showed a good degree of interest both in playing Online Go, and participating in a future BGA Online Congress. As a result a small management team has been set up to drive this forwards. The hope is that this event can be organised for some time in January or February, further details will be issued as soon as plans become firmer. This is not intended to be a replacement for the usual face-to-face congress which we hope will be held in 2021, though possibly moved to a different time of year.
EVENTS COMING SOON
New tier-based restrictions have come into force in England, and there continue to be differing regulations across the UK. Anyone thinking of planning a face-to-face event should think carefully about whether social distancing and related regulations in their part of the UK can be fully met.
Government guidelines may be found at:
* England
* Scotland
* Wales
* Northern Ireland
There are no plans for face-to-face events during the remains of 2020, and those listed for 2021 are provisional. Tournament organisers will be responsible for safety and legal compliance. Various Online events are being planned.
Events not cancelled at time of going to press include:
THIS MONTH
British Youth Go Championship (online) Deadline for entries: 5th December
JANUARY/FEBRUARY
BGA Online Congress
LATER
April, British Go Congress
May, Not the London Open
June, Welsh Open
August, Youth Training Residential
Last updated Fri Dec 04 2020.
If you have any comments, please email the webmaster on web-master AT britgo DOT org.