BGA Newsletter 294 September 2022

FROM THE EDITOR
Contributions are always welcome, both from our members and others. We ask that they be Go-related and "newsy". The place for debate and general discussion is the BGA open mailing list Gotalk. However, an introduction to a new topic is fine in the Newsletter. A brief introduction to Gotalk, with a link for joining, is on the BGA page Go on the Internet.
Instructions for Contributors: Please use plain text not file-attachments. Keep it fairly brief, and give web-links and contact details. It's good to include pictures. If they are on the internet, send me the URL, otherwise attach the picture files to your email. Send your contribution to newsletter@britgo.org to arrive by the first day of the month.
Jil Segerman
NEWS
The full set of recent news items, including further details of some of the items shown here, are on our News Pages.
New British Go Champion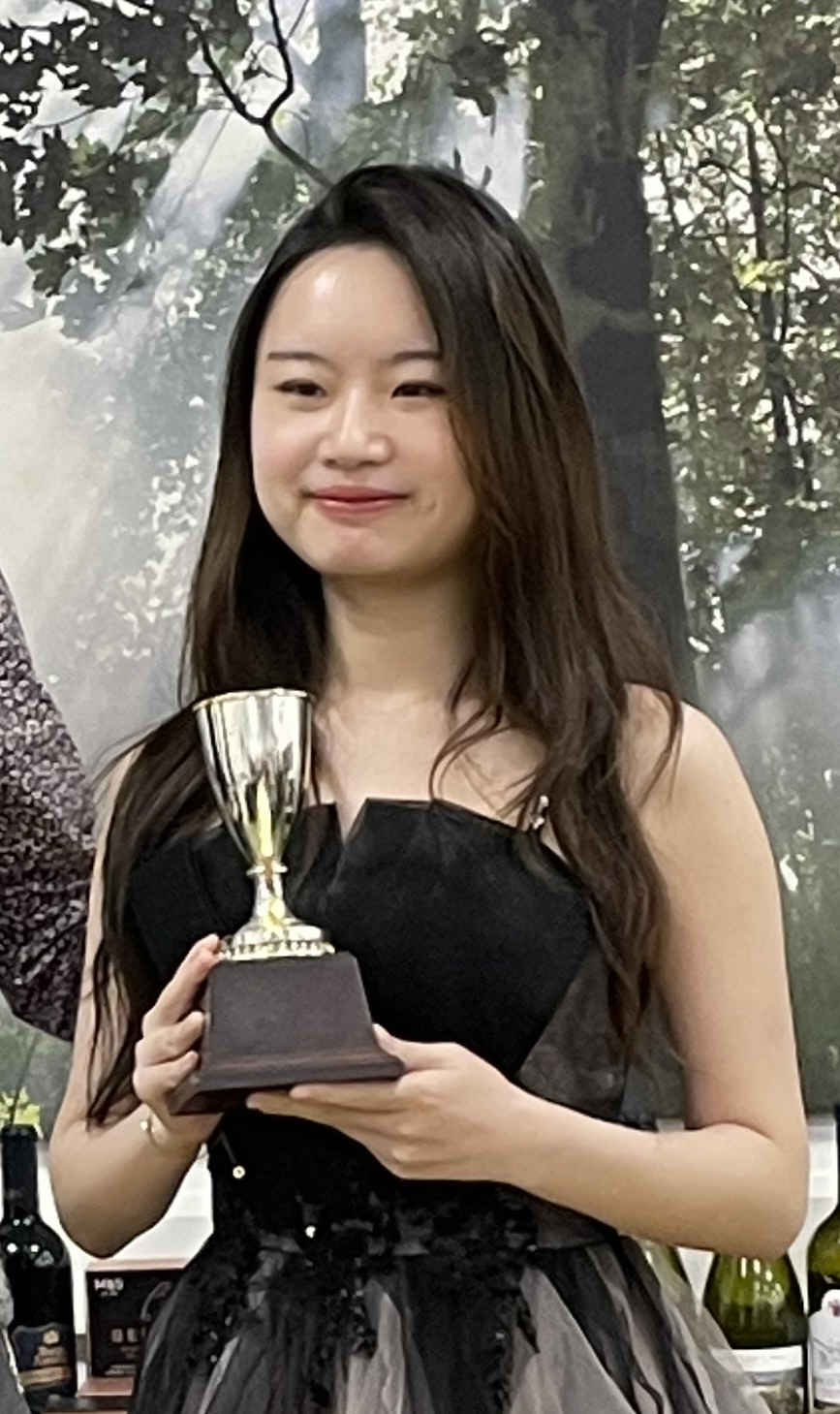 Gaoge Wang has beaten Bruno Poltronieri 2-0 to become the 2022 British Champion, and the first ever female British Champion.
Thanks go to the LGC for hosting and streaming it, and Matthew Macfadyen for the commentary.
Gaoge writes: "I started to study Go when I was 5 and I was professionally trained in Beijing for 7 years. I came to UK for my undergraduate studies at Imperial College in 2014, and I am having my PhD degree at King's College now."
Youth Go Camp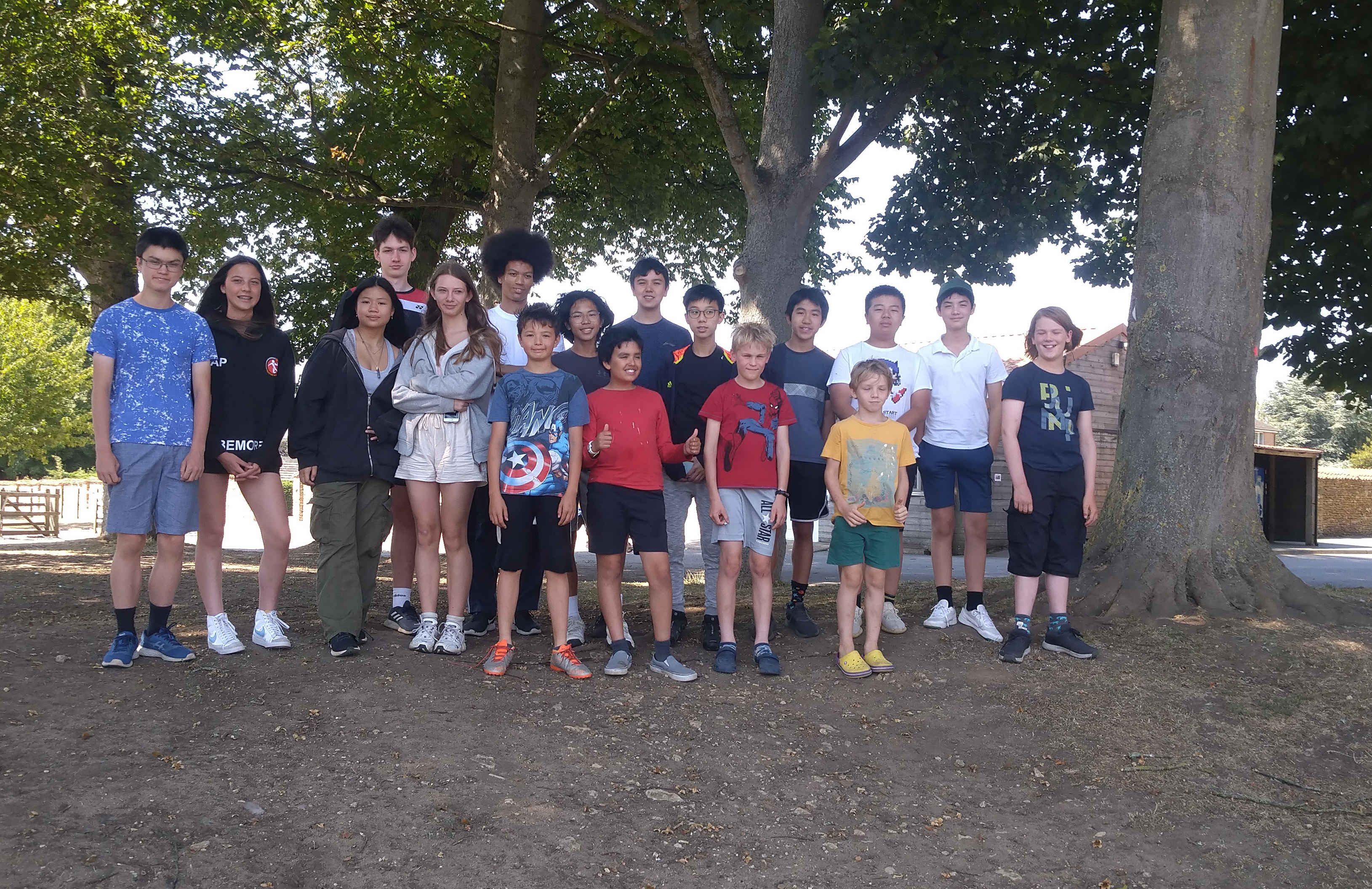 The fifth annual Youth Go Camp took place as before at Caythorpe Court in Lincolnshire. This time 17 youngsters from 9 to 17, 28k to 3d, took part in the Go teaching and play and the outdoor adventure activities. As the temperature was around 30 and the skies dark blue the most popular was the raft building on the lake. The Go was taught by Alison Bexfield, Tony Atkins and Greg Kudla, with the top group being taught by Scott Cobbold, still a youngster, and by Bruno Poltronieri, on the last morning. The evenings were taken up by various tournaments: 19x19 (Lukasz Kudla and Lawrence Baker winning 3/3), 13x13 won by Lawrence Baker and Pair Go won by Lea Wong and Caleb Monk. Some of the activities can be seen here. It is planned to hold the sixth camp at the same time in 2023.
European Pair Go
The next European Pair Go Championship will take place on 8th-9th October in Strasbourg (France). Pairs must be nationals of the same European country. You can find information and register on their website
If you have any question about the tournament, or how to organise your trip to Strasbourg, contact antoine.fenech@gmail.com
Mind Sports Olympiad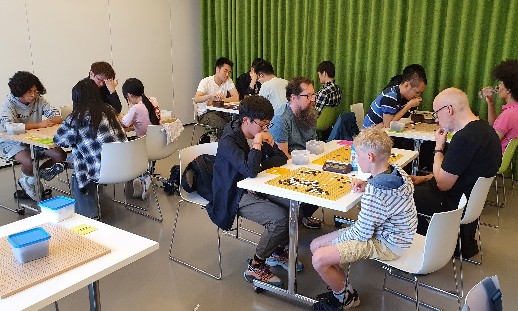 The Mind Sports Olympiad returned to being a physical event and was held at the usual venue of the JW3, a community centre on London's Finchley Road. Remarkably this year half of the 26 players in the MSO Go Open (19x19) tournament were juniors and as well most of the adults were Chinese students.
Tournament winners were: Gold medal Yaoling Yang, Silver Zeyu Qiu and Bronze Jun Su. In the 13x13 Changhao Huang won Gold, Joanne Leung Silver and Colin Williams Bronze.
ADMIN
BGA Online League: Autumn 2022 Season
The BGA will be running an online league this year! It will be a double round robin style competition with 6 rounds, each round taking two weeks.BGA membership is required to enter the league. This will provide 2 league seasons of 12 EGF rated games. Full rules can be found here. The deadline for entries is midnight on September 8th.
There are some fantastic prizes from Awesome Baduk and most of all a chance to play and improve your game!
Strategy Day Meeting
On 11th September 2021, Council met to discuss the overall strategy of the BGA. Notes of the meeting will be found by following the link on the Council News page in the members' area.
Trifold Publicity Leaflet Revised
This British Go Association flyer has been revised as membership is now handled through the website, but it remains substantially the same. The new version is on the Promotional Material page. With thanks to Neil Moffatt who redid the layout.
A new Kids' Go Server

A new item "Beta testing requested for a new place for kids to play Go on" was posted on the OGS forum. The site has fantastic graphics, and has already received much feedback and loads of "likes". OGS developer Anoek writes:
"In a joint effort between the AGF, BGA, and OGS we've created https://beta.kidsgoserver.com/ which is a site dedicated to introducing the game to young kids. We're planning on "releasing" it soon, which means putting it up on the production domain and announcing it as being ready to a larger audience, however before we do that we'd love to get some feedback from anyone interested in willing to check it out a bit.
The focus at this stage is to provide a fun friendly safe place for kids to play. Future directions will likely add some support for teachers managing classes of students and the like, but for now it's limited to "Go here and play".
Anyways, we'd be very interested in your feedback, bug reports, and anything else you'd like to share about the project. Thanks!"
A Generous Gift to the BGA
BGA Secretary Colin Williams writes: "I was contacted recently by a gentleman who was given a Go set very many years ago but never learned to play, and now wanted to find a good home for it. He discovered the BGA online and offered it to us. All he knew was it was bought very many years ago in Japan.
I arranged to pick it up, and was very pleased to see that he had a nice slate and clamshell set. I discussed the value of it and the second hand market, and said that if we had it then it would be used for BGA tournaments such as the British Championship. He was very happy to pass it over to us as he just wanted to see it properly used. There is some scratching to the board, but otherwise it seems pristine.
Whilst it is not easy to transport, you may well see this at BGA and other tournaments in the near future. I would certainly hope to use it for the Wessex event in October."
EVENTS COMING SOON
This Month: Edinburgh, Youth Squad Selection online, Confucius Cup (Dublin), Swindon
October: Sheffield, Small Board (online), Wessex (Bath)
November: Three Peaks (Ingleton), Bar Low/T Mark Hall Rapid (London), Northern (Cheadle Hulme), Coventry (provisional)
December: London Open
More information here
Last updated Fri Sep 02 2022.
If you have any comments, please email the webmaster on web-master AT britgo DOT org.