BGA Newsletter 295 October 2022

FROM THE EDITOR
Contributions are always welcome, both from our members and others. We ask that they be Go-related and "newsy". The place for debate and general discussion is the BGA open mailing list Gotalk. However, an introduction to a new topic is fine in the Newsletter. A brief introduction to Gotalk, with a link for joining, is on the BGA page Go on the Internet.
Instructions for Contributors: Please use plain text not file-attachments. Keep it fairly brief, and give web-links and contact details. It's good to include pictures. If they are on the internet, send me the URL, otherwise attach the picture files to your email. Send your contribution to newsletter@britgo.org to arrive by the first day of the month.
Jil Segerman
NEWS
The full set of recent news items, including further details of some of the items shown here, are on our News Pages.
Championship Match Analysis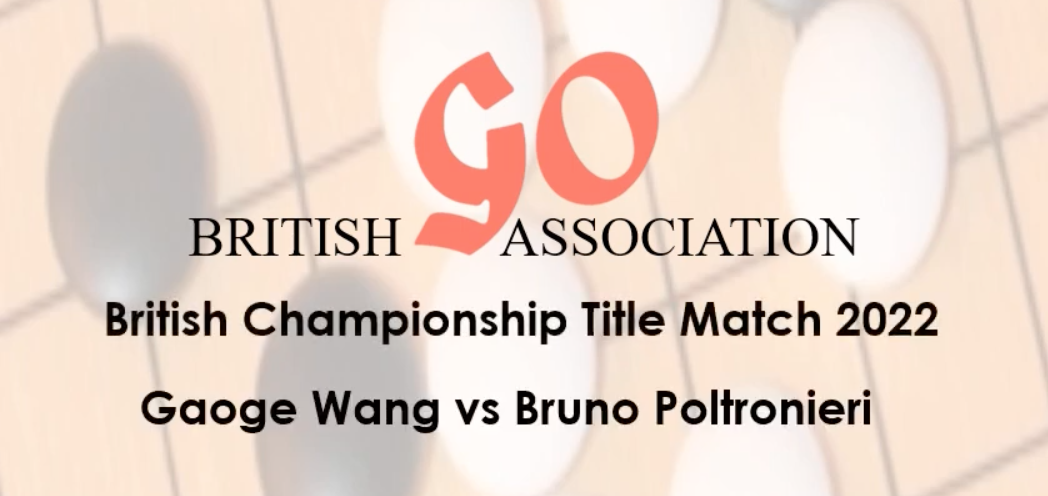 Colin Williams wrote in early September: "A 30 minute analysis by Mateusz Surma of the first British Championship title match game is now on our YouTube channel. Being a Mateusz video it is very approachable and understandable for all levels." The second game review is up now.
Recent Go Books
The BGA list of Go books by publishing date has recently been updated to include some books published this and last year. German publisher and supplier Hebsacker Verlag has released a few in English. Author Robert Jasiek for Germany has produced several in the last year. Also John Fairbairn has released several books which can be ordered through Amazon.
ADMIN
2023 Congress - Provisional Details
We have reached agreement with the Irish Go Association to hold a joint Congress on Friday March 31st - Sunday April 2nd 2023, in Belfast. For the BGA this will be our usual annual Congress.
Further details on the exact venue will be available as they are firmed up.
Importantly this will be the first time that our Congress has been held in Northern Ireland, and as such is worthy of our best support. To date we have done relatively little to aid the small but growing Go community in Northern Ireland. We are looking for a venue that both makes travel as easy as possible, and allows you to explore some of the sights of Belfast.
Conversion to a Company Limited by Guarantee.
The conversion process started on 22 August when all BGA Members were invited to become Members of the Company Limited by Guarantee. Our thanks to those membrs who have already transferred; othere can do so here, otherwise you can transfer when your subscription expires. The transfer process will end on 22 November when the BGA's assets (and any liabiliities) will be transferred to the new Company.
New member of Council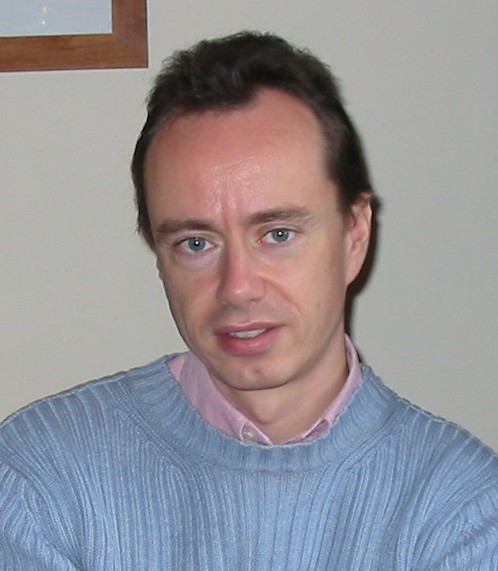 When we become a Company Limited by Guarantee, Richard Wheeldon will step down as Treasurer as his contract of employment precludes him becoming a Company Director. Phil Beck will take over his role, and has already been appointed Finance Director of the new Company to ensure a seamless transfer.
British Go Journal 200
Members who receive printed copies should have received their copy of BGJ 200 by the end of August, but we are aware that some have not arrived (possibly because of a postal strike taking place at the time). If any member has not received their copy, please email the Editor at journal@britgo.org, who will be pleased to send you one of the spares.
EVENTS COMING SOON
This Month: UK Go Challenge Finals (online), Wessex (Bath)
November: Three Peaks (Ingleton), Bar Low/T Mark Hall Rapid (London), Northern (Cheadle Hulme), Coventry (provisional)
December: London Youth, London Open
January 2023: British Youth Go Championships (Leicester)
February: Lancaster (provisional)
March: Cheshire (Frodsham), Joint British/Irish Go Congress (Belfast)
More information here
Last updated Wed Oct 12 2022.
If you have any comments, please email the webmaster on web-master AT britgo DOT org.