Youth Go News 30 - August 2023

Editor, Toby Manning.
You are receiving this Newsletter as we believe you have an interest in Youth Go. If you do not wish to receive future Newsletters, or if you receive multiple copies, please let us know at ynews AT britgo.org
Your Newsletter
This is your Newsletter: We welcome contributions from our readers; if you have any news, an interesting article or suggestions for inclusion in future newsletters please send it to ynews AT britgo.org.
NEWS
Youth Go Camp
The camp gets under way on Wednesday 9th August with 16 young people taking part. Look out for the reports of how they get on, when they get back.
China Match
The online match against the Chinese team 李昂奕道 "Li Ang Yi Dao", organised by Go teacher Li Ang, ended just too late for the email version of the last newsletter. At the end in Group A we were tied (18-18) and in Group B the score was 32-30 to UK. Well done to all players - a cash prize was received from the Chinese and will be shared between the players winning the most games. In addition to those named last time Alain Chung (shown here) won five games.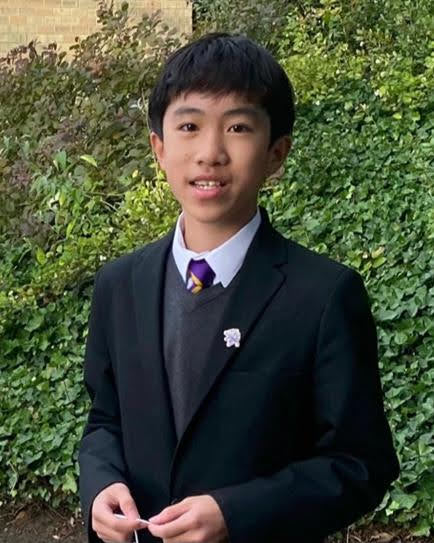 Hong Kong
The next "last player standing" match will be played against Hong Kong starting in September.
Results from the Cambridge UKGC Heat
Of the 19 players, in first place was Odysseas Jones-Roumeliotis, who won all of his games! We think Odysseas has become stronger recently due to playing in the online match with the Chinese juniors. Second equal were Rachel Chik and Audrey Leung. Just behind them in fourth equal were Rachel Zeng and Bowen Li. The most exciting game was between Rachel Chik and Elijah Whitbread, Rachel won by half a point.
UK Youth at EGC
Four of our young players took part in the European Go Congress in Leipzig, Germany. Including both main and weekend tournaments, Scott Cobbold (3d) won 9 out of 14, Ryan Zhang (2d) won 5 out of 14, Spike Shamoon (3k) won 7 out of 12 and Lukasz Kudla (7k) won 3 out of 9.
TOURNAMENTS
UK Squad Selection Tournament
In order to help team manager Alison Bexfield select the UK team for the European Youth Team Championships we are again holding a "selection tournament" on the afternoon of Sunday 24th September; this will be your chance to impress her and to be selected for the squad, although participation in the tournament is not essential. Squad members must be UK citizens, or have been resident in the UK for two years. To play in this online event come to the BGA Youth group on OGS by 14:00 and let us know you want to play. We may have to ask you for your personal details, such as BGA grade, name, age and status, in order to pair you correctly. There will be three rounds, played with McMahon pairings, as last year.
You are welcome to play in the Tournament even if you do not qualify for the squad.
UK Go Challenge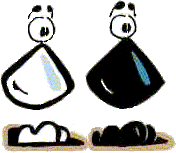 The national UK Go Challenge Finals are now on OGS on the afternoon of Sunday 15th October.
To play it will just be necessary to register in advance and arrive well before the 13:45 cut-off for the 14:00 start. Games are 13x13. Titles are awarded in age groups for boys and for girls, so we may need to check your category with you. Free entry.
Euro City Youth Go League
This event for club teams is being expanded this year to cover as much of Europe as possible. Details will be sent to club organisers by Paul Smith who is organising it. Clubs from across Europe will play each other on 13x13 boards with 2 games; one even, one handicap. Each club may enter one or more teams of 3.
PLAYING ON OGS
We suspended "OGS Club" for the summer, but our next meeting will be on Sunday 3rd September at 16:00; just turn up on the BGA Youth Group on OGS. If you do not have an OGS username register with OGS, then send us your user id by completing our application form, telling us something about yourself. Then you will be invited in to the British Go Association Youth group (group 4739) where all online youth events are played.
TEACHING/TRAINING
EGF Academy (for stronger players, above 9 kyu)
This online league and training scheme starts its next cycle at the end of August. The BGA offers to pay half of the cost of joining. Details of EGF Academy
DDK Teaching (for weaker players, below 9 kyu)
We run bi-monthly teaching events (there is no charge). The next one will be on 3rd September at 14:30. If you wish to attend please email ynews AT britgo.org before 2nd September.
DIARY SUMMARY
Sun 3rd September - DDK Training 14:30-16:00
Sun 3rd September - OGS Youth Club 16:00-18:00
Sun 24th September - Youth Team Selection Tournament
Sun 15th October - UK Go Challenge Finals on OGS
Sat 11th November - BYGC in Leicester
USEFUL RESOURCES
Here are some useful resources/links:
BGA Youth Go Twitter account (kept fairly active, 216 followers)
BGA Youth Go OGS (closed group, 205 members including adult organisers). If you are a new member, please complete this form.
BGA Youth Go Discord Channel
BGA Website: Junior Pages
PROBLEMS
Black to play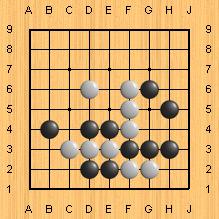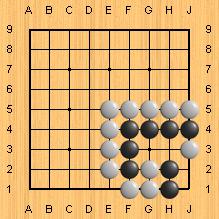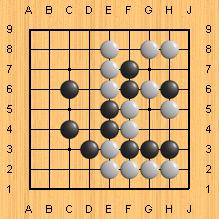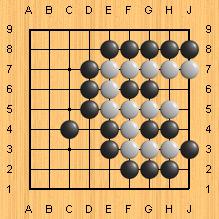 Last updated Mon Aug 07 2023.
If you have any comments, please email the webmaster on web-master AT britgo DOT org.