Newsletter 222: September 2016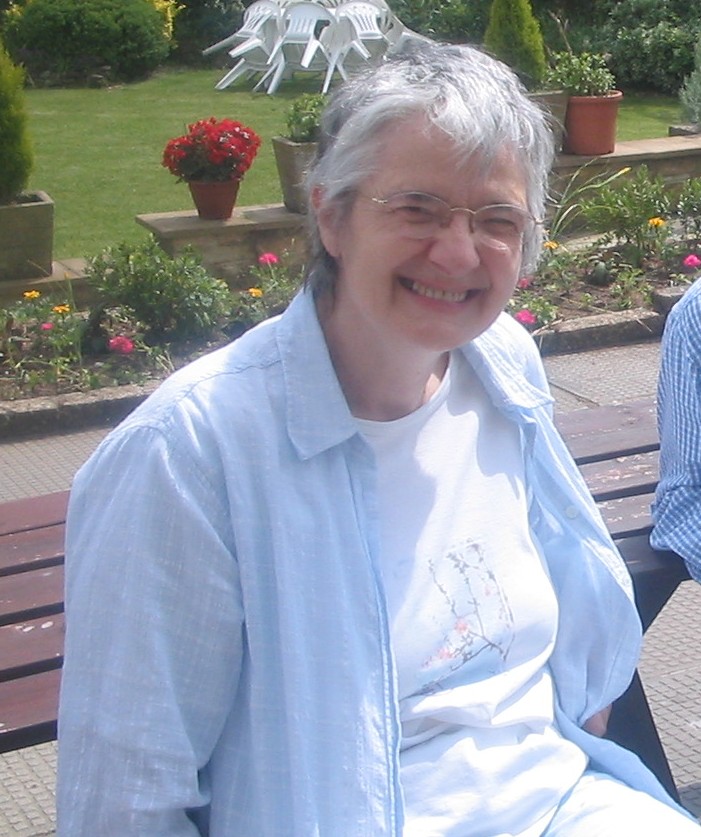 Contributions for the Newsletter are always welcome, both from our members and others. We ask that they be Go-related and "newsy". The place for debate and general discussion is currently Gotalk; however, an introduction to a new topic is fine in the Newsletter. Instructions: Please use plain text not file-attachments. Keep it brief, and give web-links and contact details. It's good to include pictures. If they are on the internet, send me the URL. If not, attach the picture files to your email. Send your contribution to newsletter@britgo.org to arrive by the first day of the month.
Contributions to the British Go Journal are also welcome from players of all grades, see British Go Journal Article Guidelines and contact journal@britgo.org The next Journal copy-date is not yet decided.
Reminder: if you change your contact email address, log in on the user page and follow the "Edit" link.
Jil Segerman, Newsletter Editor
NEWS
The full set of recent news items, including further details of some of the items shown here, are on our News Pages, and on News Headlines.
European Women's Tournament
Joanne Leung was our representative at the European Women's Go Championship held in Antwerp in August. She was 9th out of 16, with 2 wins out of 5.
Liverpool Go Club Re-established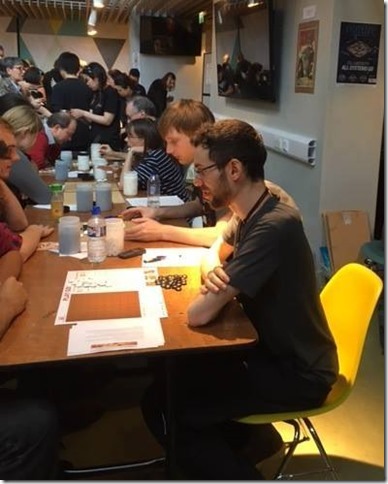 As planned, a team of volunteers organised by Martin Harvey and Pat Ridley put on a stall at Liverpool Japan Day (see the August newsletter). We demonstrated Go to nearly 100 people and invited them all to the inaugural meeting of Liverpool Go Club the following Wednesday. The club has had two meetings so far in Soto's Greek restaurant and later in September will move to a new Games Cafe, "Sugar and Dice" near the Docks area. We were delighted to meet two of the owners at Japan Day - Jason Leather and Vanessa Abel. Liverpool Go Club is now formally shown on the clubs map and has its own Facebook page.
"The Surrounding Game"
The film "The Surrounding Game" is a project designed to promote Go to the general public. It has been produced by amateur film-makers in the USA, crowdfunded by people globally including some dozen BGA members. After four years the film is now complete and runs for some 90 minutes. The organisers will have it screened at Film Festivals later this year and through 2017. See their News and Website which includes a trailer.
London Teaching Day for kyu players, Saturday 19th November
Plans are yet to be finalised, details will be on BGA Calendar and in next month's Newsletter.
We expect six Dan players to be in attendance: Alex Rix, Andrew Kay, Andrew Simons, Jonathan Turner, Matthew Cocke and Michael Webster. Also there will be a special KGS streamed lecture by Guo Juan with Q&A in the usual way on-line (so bring your laptops).
Costs to be finalised, dependent on numbers, but in the region of £10 and hopefully less. Web-page is under construction, meanwhile enquiries to contact admin@west.londongo.club
The event is sponsored by
* Central London Go Club
* Internet Go School
* Young Chelsea Bridge Club
ADMIN
Online League – Time to enter
The inter-club online league has been moved to the winter months as we feel that the usual March/April start led to a loss of momentum over the summer. We are now ready to accept entries for the coming season
If you are not in a club but would still like to play, why not advertise on GoTalk for others to join you? Your team could be called "No Club 1" or something more creative. Don't forget that every team must have a captain as a point of contact and who ensures matches get played.
A match requires three players, so teams must be of at least three people but more is advisable to ensure availability. Full details
Please could everyone who wants to play please confirm this to online-league@britgo.org with details of their teams.
International Pair Go
While the organisers of the major international events of the Korea Prime Minister Cup and the World Amateur Go Championships usually invite all members of the International Go Federation to send a representative, attendance at the International Amateur Pair Go Championship is limited. Traditionally the EGF in invited to nominate 10 pairs; one of these is selected on a "Buggins turn" basis (the country which has not sent representatives for the longest period of time) and the other 9 are selected using a complicated points system. Countries get some points according to their size, and some from the results of the European Pair Go Championships.
We do not have enough points for an invitation to the 2016 tournament (to be held in December), and we will not get an invite for 2017 International Amateur Pair Go Championship unless we send representatives to the European Pair Go in Strasbourg in April 2017 (and they do reasonably well). More information
FUTURE EVENTS
Cornwall: Saturday 10th - Sunday 11th September, Penzance
Swindon: Saturday 24th September
Belfast: Saturday 24th - Sunday 25th September
Didactics of Mindsports Conference: Saturday 1st October, Cambridge
Sheffield: Sunday 9th October
Wessex: Sunday 30th October, Bath
Three Peaks: Saturday 5th - Sunday 6th November, Ingleton
Doki Doki - The Manchester Japanese Festival: Saturday 12th November
London Teaching Day, Saturday 19th November see News item above
British Youth, Sunday 20th November, Leicester
Edinburgh Christmas, December, TBA
London Open: Wednesday 28th – Saturday 31st December
Maidenhead-Hitachi, January, TBA
Later
Welsh Open, Saturday 24th - Sunday 25th June 2017, Barmouth
Mind Sports Olympiad, Sunday 20th – Monday 28th August.
Last updated Tue May 02 2017.
If you have any comments, please email the webmaster on web-master AT britgo DOT org.