BGA Newsletter 282 September 2021

FROM THE EDITOR
Contributions are always welcome, both from our members and others. We ask that they be Go-related and "newsy". The place for debate and general discussion is the BGA open mailing list Gotalk. However, an introduction to a new topic is fine in the Newsletter. A brief introduction to Gotalk, with a link for joining, is on the BGA page Go on the Internet.
Instructions for Contributors: Please use plain text not file-attachments. Keep it fairly brief, and give web-links and contact details. It's good to include pictures. If they are on the internet, send me the URL, otherwise attach the picture files to your email. Send your contribution to newsletter@britgo.org to arrive by the first day of the month.
Jil Segerman
NEWS
The full set of recent news items, including further details of some of the items shown here, are on our News Pages.
BGA Congress: Update
The BGA are pleased to confirm that the 2021 Congress will take place as a face-to-face event, in Leicester, Fri 1st - Sun 3rd Oct 2021. Events: British Open, Lightning, Candidates', evening meal on the Saturday. Full details here.
MSO Online
40 players took part in the Open (19x19 four rounds). There were several drop-outs because of the time-zone difference. The winner was Hiroki Kanno, the defending champion from Hong Kong. Sam Barnett and Tim Hunt were 2nd and 3rd. Junior medals went to Sam Barnett, Lea Wong, Webber Tse and Oliver Bardsley. Hiroki Kanno also won the 9x9 and the 13x13. Full report here.
Youth Camp Back After Year Gap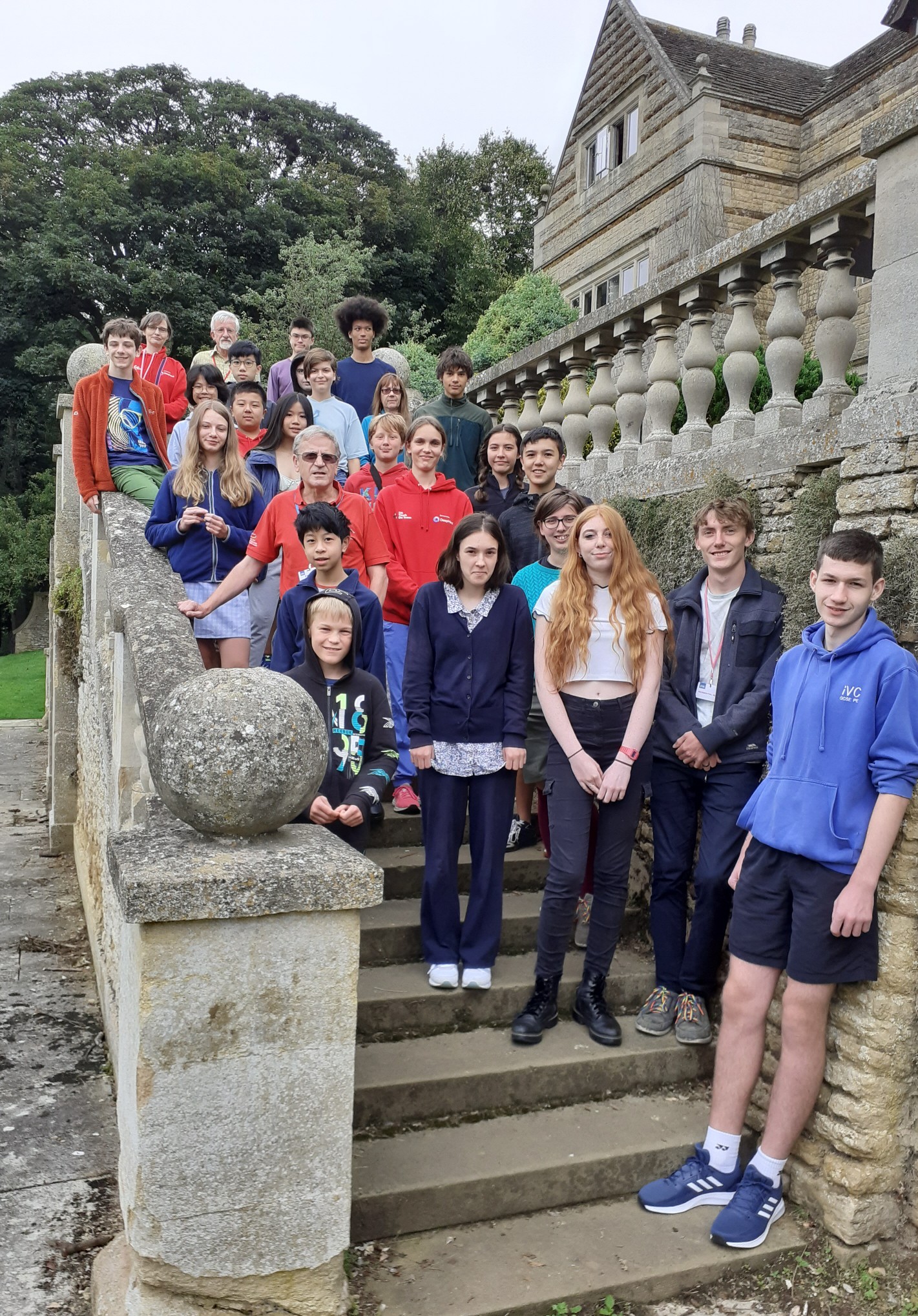 The fourth residential Youth Camp took place at Caythorpe Court in Lincolnshire from 16th to 19th August, after a year gap. There were 22 young participants from age 10 to 18 and 25k to 2k. As before, it was a mixture of outdoor activities, Go games and Go teaching.
The format included a Go competition each evening, won by Scott Cobbold, 2k from London, and a Pair Go tournament. Every morning was tuition led by resident teachers Alison Bexfield, Tony Atkins, Helen and Martin Harvey, with visiting teachers Toby Manning and Huw Mort. This time the afternoon activities were giant swing, air rifle shooting, canoeing, Vertical challenge and archery.
The full report, with links to the tournament results and picture gallery is here.
European Women's Championship 2021, 4th - 5th September.
The European Womens' Championship was organised by the London Go Centre. Organiser Gerry Gavigan sends this report:
"Dina Burdakova (Russia, 5d) is the European Women's Go Champion 2021.
The original plan was to host this tournament at London Go Centre but travel restrictions caused us to move online to OGS. Matt Marsh was the tournament director.
At one point we had over 40 entries but by the time of the first round this was reduced to 31 spread over 10 countries, including a team of five from Kyrgyzstan (not yet EGF members but we were able to have them as guests thereby encouraging a nascent Go scene).
Russia fielded the largest number of entrants and took the first four places, followed by France, Ukraine and Germany.
There were three entrants from the UK: Alison Bexfield (12th, 2-4), Lea Wong (18th, 3-3) and a perfect result for Julia Volovich with 6 wins in 22nd place.
During the final round, using LGC's Twitch channel Diana Kőszegi, 1p, commented live on three games, the top two boards and Julia's game. She invited Benjamin Drean-Guenaizia, 6d, to participate.
The edited videos will be appearing on LGC's YouTube channel soon.
We have received several compliments about how smoothly everything went (thanks to Matt's efforts). Emerging from all this, Milena Boclé Reznikoff has proposed an annual London v Ile de France tournament."
ADMIN
British Go Journal
A revised version of the summer 2021 edition of the BGJ is available for members to read in the Members' Area. It previously contained a few small errors, such as professionals' names. A reminder that the autumn edition is in preparation and the copy date is 1st October. Please send contributions to journal@britgo.org.
BGA Council
Matt Marsh has stepped down from the Council.
The list of Council members is here.
EVENTS COMING SOON
Guidance due to the risk of infection with Covid-19 continues. Anyone thinking of planning a face-to-face event should think carefully about whether social distancing and related guidance in their part of the UK can be fully met. Tournament organisers will be responsible for safety and legal compliance with such guidance. For further details of events see https://britgo.org/tournaments.
September: Youth Squad on OGS (postponed)
October: British Congress Leicester, European Youth (online), Youth Monthly on OGS (provisional), Wessex Bath
November: British Youth Leicester, Coventry (provisional)
December: London Open
Later
June 2022: Welsh Open
July: European Go Congress
August: Doki Doki Festival, Manchester
Last updated Sun Sep 12 2021.
If you have any comments, please email the webmaster on web-master AT britgo DOT org.