Youth Go News 24 - September 2022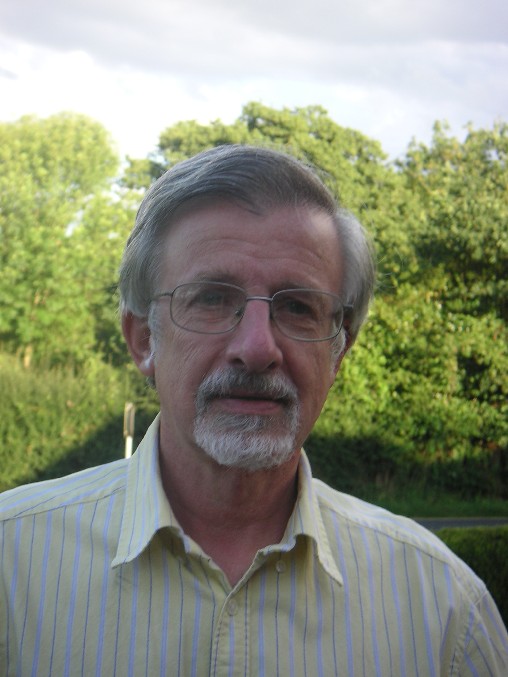 Editor, Toby Manning.
You are receiving this Newsletter as we believe you have an interest in Youth Go. If you do not wish to receive future Newsletters, or if you receive multiple copies, please let us know at ynews AT britgo.org
If you have any suggestions for inclusion in future newsletters, please email them to: ynews AT britgo.org
NEWS
Youth Camp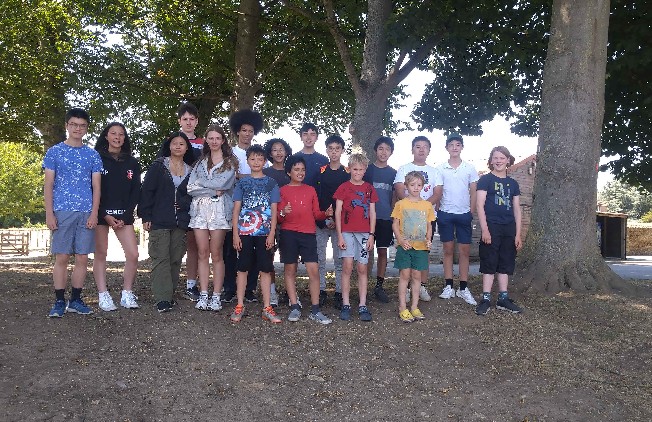 On Wednesday 10 August, 17 young players made their way to Caythorpe for our fifth "Go Camp" from as far as Scotland and Cornwall. Most came by cars (thank you parents), but train to Grantham and bus to Caythorpe village was also used. As soon as we had all arrived the first of the physical activities started. The older ones did the Sensory Challenge first (a blindfolded trail), the younger ones climbing. After dinner the Go started with a big board tournament, before retiring to the dorms to try and get some rest despite the heat. Unfortunately the rooms were quite crowded, but the spacious bathrooms provided a good venue for midnight Go games and it was light by 05:30 for those who wanted an early kick-about on the field outside.
On Thursday morning the teaching started in three groups. This time one of the youngsters was also a teacher, with Scott Cobbold taking the top group. Alison Bexfield took the next group and Tony Atkins and Greg Kudla the other. We had two small classrooms to study in plus the bigger pavilion also used for the group activities. That afternoon it was high trapeze and rafting, which was the best event as getting wet was cool in the thirty-plus temperature. The evening was Pair Go night with the adults joining in.
On Friday the bottom two groups swapped teachers and in the afternoon the activities were high wire course and archery. The final evening saw the Pair Go final (won by Lea Wong and Caleb Monk), more big games for the stronger players and small board games for the lower ones. The 19x19 results show Lukasz Kudla and Lawrence Baker winning 3/3 and 13x13 results show Lawrence Baker also winning that. Later that evening the older ones went outside for an impromptu start-gazing session on the field.
Saturday teaching was different for the top group as Bruno Poltronieri had turned up late the evening before to take the top group. The lower group learnt some Go variants such as Kriegspeil and Joker Go. After a wrap-up session and lunch, it was off home again, all managing it despite train strikes, with happy memories (some of which can be seen in the gallery) of another successful and fun camp. It is planned to hold the sixth camp at the same time in 2023.
Youth Medals at Mind Sports Olympiad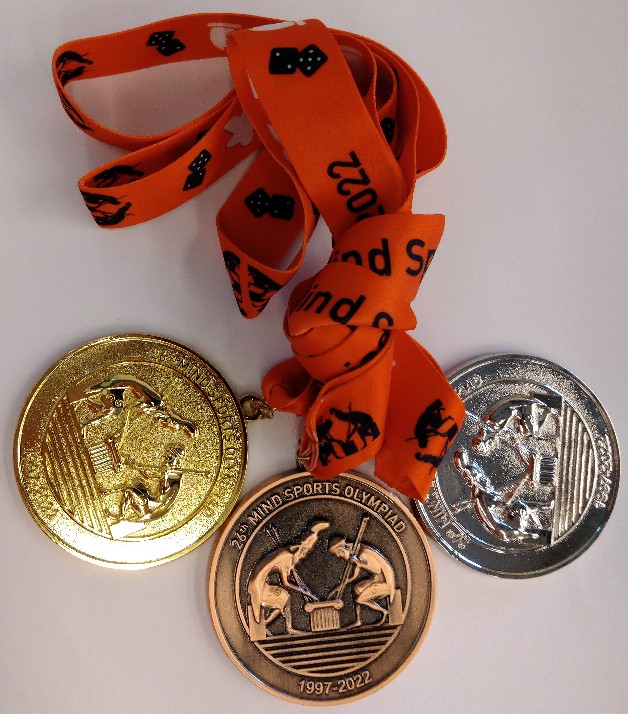 Remarkably half the 26 players in the MSO Go Open (19x19), played in London on the August Bank Holiday, were juniors, so only the very top ones were in competition for the Junior medals. Winning three games out of four was Alain Cheung who took the Junior Gold; both Scott Cobbold and Alvina Kwok won two to take Junior Silver and Junior Bronze respectively. Best player in the below-bar group was Andrew Volovich (7k), who remarkably won all four games; Oliver Bardsley (10k) won three. The previous evening's 13x13 saw the Junior medals going to Caleb Monk, Edmund Smith and Andrew Volovich, all on two wins.
Match Against Hong Kong
We are still playing the "SuperGo" match against a team from Hong Kong. The last newsletter reported we were 8-1 down, but Julia Volovich won a second game and Sung Hee Lim won one, so the score became 12-3 down. Unfortunately our lower graded players were not matched well with theirs, but then it was Lea Wong's turn to play for us. So far she has won the next ten games making us 13-12 ahead! With both sides having their best four players still to play it is going to be a tough and interesting end to the match.
FUTURE EVENTS (ONLINE/OVER-THE-BOARD)
See also details of all British Go Tournaments.
UK Squad Selection Tournament
In order to help team manager Alison Bexfield select the UK team for the European Youth Team Championships we are holding a "selection tournament" on the afternoon of 18 September; this will be your chance to impress her and to be selected for the squad, although participation in the tournament is not essential. Team members must be UK citizens, or have been resident in the UK for two years. To play in this online event come to the BGA Youth group on OGS by 14:15 and let us know you want to play. We may have to ask you for your personal details, such as BGA grade, name, age and status, in order to pair you correctly. There will be three rounds, played with McMahon pairings, as last year.
OGS Go Club
The "Go Club" on OGS will meet on 2 October, starting at 16:00 in the BGA Youth group. Only a few of you have been playing this over the summer, but some players around 1d and 15k level have been taking part regularly. Why not join them for some fun games?
UK Go Challenge
The finals of the UK Go Challenge will take place on the afternoon of 16 October, on OGS in the BGA Youth group, starting at 14:00. We were planning that alongside we would be having the national 13x13 championship for all ages of players, but that may happen later in person. To enter the UK Go Challenge email your name/OGS id and grade to paul361smith at gmail.com. We are hoping to be able to get support and provide some prizes (event is free to enter).
TEACHING/TRAINING
Our September online session for weaker players was cancelled, so this will now next be on 2 October at 14:00. Please email youth-chair at britgo.org if you are weaker than 10 kyu and wish to take part. As normal some games will be played and then analysed by Go teachers.
EGF Academy
Season 16 of the EGF Academy is starting on the 19 September, with registration deadline of 16 September. The organisers invite you to consider the opportunity of joining this training program dedicated to the most talented young players who will become the next generation of European top players. The teachers are Catalin Taranu 5p and Alexandre Dinerchtein 3p.
Use the online form for new students or previous students just send a message to academy at eurogofed.org mentioning the cycles you want to attend. The participation fee is 25 Euros per Cycle (but the BGA offers a 50 percent discount). The schedule for Season 16 is:
Cycle 1: 19 Sep - 16 Oct
Cycle 2: 17 Oct - 13 Nov
Cycle 3: 14 Nov - 11 Dec
Cycle 4: 12 Dec - 18 Dec / winter break / 2 Jan - 22 Jan
DIARY SUMMARY
September
Sun 18 - Selection Tournament for the European Youth Go Team Championships 14:00 - 18:00.
October
Sun 2 - DDK Training 14:30-16:00
Sun 2 - OGS Youth Club 16:00-18:00
Sun 16 - UK Go Challenge Finals/national 13x13 14:00 - 18:00 on OGS
November
Sun 6 - OGS Youth Club 16:00-18:00
Sat 12 - First European Youth Go Team Championships match
December
Sun 4 - DDK Training 14:30-16:00
Sun 4 - OGS Youth Club 16:00-18:00
Sat 10 - 2nd First European Youth Go Team Championships match
January 2023
Sat 14 - 3rd First European Youth Go Team Championships match
Sat 21 - British Youth Go Championships (Leicester).
USEFUL RESOURCES
Here are some useful resources/links:
BGA Youth Go Twitter account (kept fairly active, 216 followers)
BGA Youth Go OGS (closed group, 187 members including adult organisers)
BGA Youth Go Discord Channel
BGA Website: Junior Pages
PROBLEMS
Black to play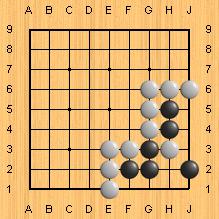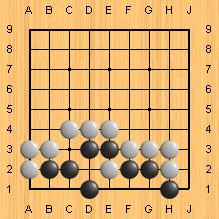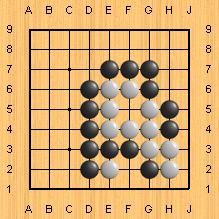 Last updated Sun Sep 11 2022. If you have any comments, please email the webmaster on web-master AT britgo DOT org.