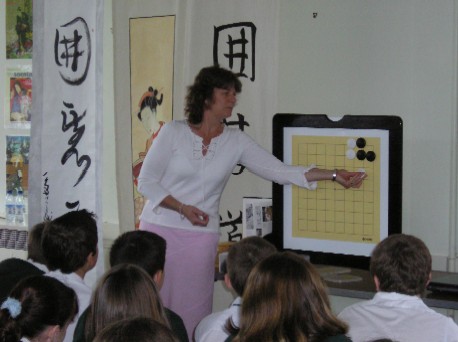 Teaching Go can occur at different levels. Different skills are needed for teaching beginners as opposed to those who are improving or at a high level. We have collected here advice to help those who plan to teach Go.
Toby Manning has written a Guide to Teaching Go (PDF).
Information about Teaching Beginners is also available in Chapter 4 of the Club Organiser's Handbook.
We also have some advice for those intending to run a Teaching event, both face-to-face and online
In addition we have equipment, such as demo boards, that you can borrow and literature that you use, such as beginners' leaflets. See here for the current status.
Please note that we have an Accreditation System for those who wish to teach in the UK as Accredited Teachers.
We also have some other Resources for Teachers that you might like to use.
Last updated Sun Apr 23 2023.
If you have any comments, please email the webmaster on web-master AT britgo DOT org.