Sai Sun Wins All at London Open
Thu, 31/12/2015 - 17:45

—

Tony Atkins
London Open
ISH
Mon, 28 - Thu, 31 Dec 2015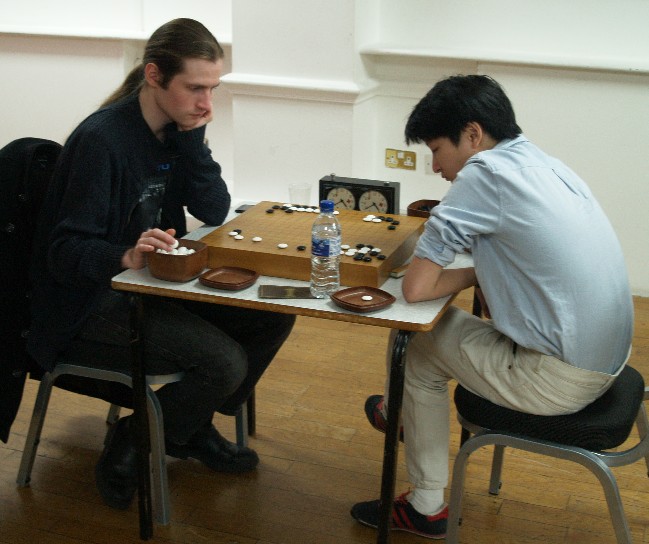 The 42nd London Open was dominated by Sai Sun (5d) from Beijing who won three titles. She won the Open title and £120, with six wins out of seven, won the Lightning and also the Pair Go with Xinchi Gong. In all 76 players took part in the event, held as usual at ISH in London.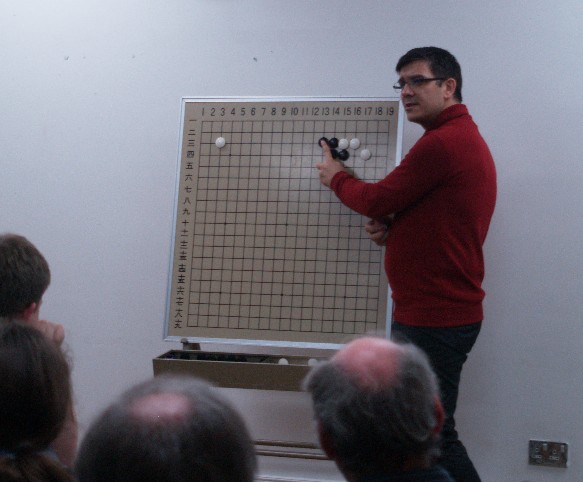 On hand to do game analysis and lectures was the professional from Romania, Catalin Taranu (5p). He lectured on the opening and analysed the game between Andrew and Sai.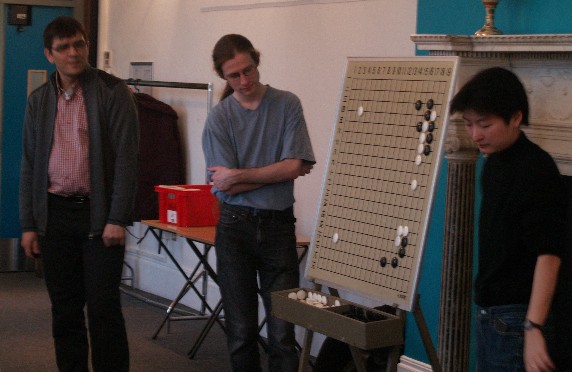 Second in the Open was Andrew Kay (4d) who also won the David Ward Trophy for the top British player. Third was Xinchi Gong (5d) of Imperial College. Fourth place was Sandy Taylor who won the prize for being the best below the bar player. He lost to Hallbjorn Gudmundsson of Iceland (the second best below the bar player), but remarkably went on to beat even the first two players, Sai and Andrew. Nick Krempel was third best below the bar.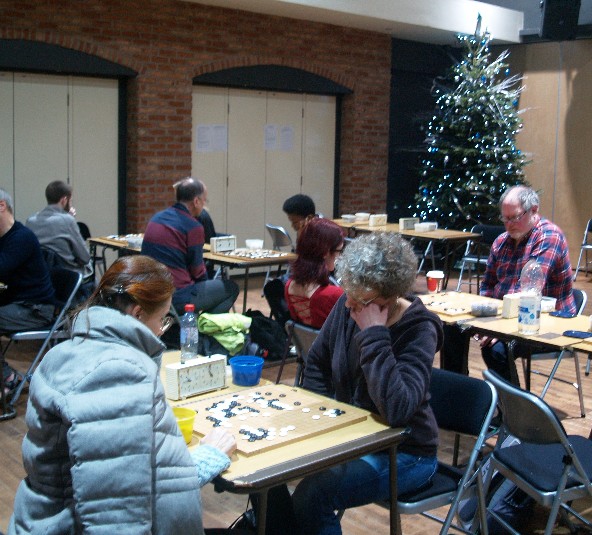 Special prizes went to players doing well below 10k: Patricia Tudor of Romania (10k), Gudrun Breitenbauch of Germany (10k) and Magdalena Wegiel of Poland (11k). All players with four, five and six wins were given certificates to record their achievement. Those on six included Daniel Hu (1k London), Philippe Fanaro (4k Belgium), Le Tao Zhang (4k China), Kjetil Hjartnes (6k Norway) and Charlotte Bexfield (9k Letchworth).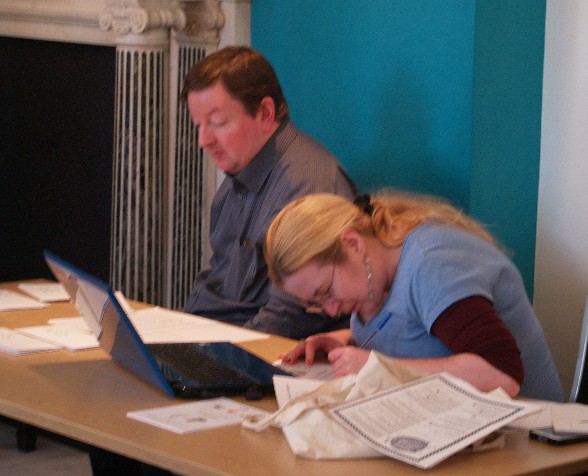 There were 18 players in four groups in the Lightning, winners going on to play a slower (12 minutes not 10) knock-out stage. In that Daniel Hu lost to Sai Sun and Simao Goncalves (2d Luxembourg) lost to Wenshi Chen (5d China). The final only lasted about four minutes with Sai forcing a quick resignation.

After the prize giving there was Rengo (won by Andrew Kay, Sandy Taylor and Tim Hunt) and a New Year Meal, after which the hard working organisers Matt Marsh and Jenny Radcliffe had a chance to relax.

Results
Last updated Fri May 13 2016. If you have any comments, please email the webmaster on web-master AT britgo DOT org.