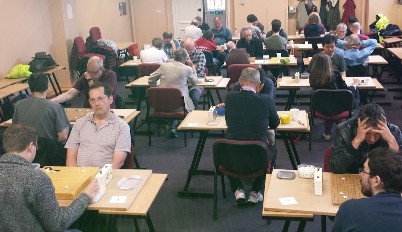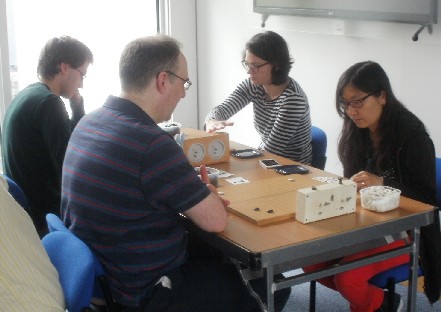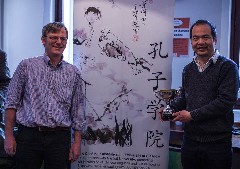 First Timers
If you are a first timer at entering a face-to-face Go tournament, then there is useful advice here on what to do and what to expect.
Unlike many other sports, physical or mental, Go tournaments attract players of a very wide range of standards ranging from near beginner to players of international standing. Most of our tournaments are run using the McMahon System. You are generally matched against players of a similar strength, but in games where there is a large difference in strength the game is played with a handicap to create a more level playing field.
Calendar
The Events Calendar shows what tournaments are planned, together with other events, such as training days or exhibitions. For each tournament it shows the date, venue, format of event, a contact and instructions on how to enter it, usually by email or via a web form.
The calendar also includes links to the tournament calendars for Europe and the USA.
If you are interested in starting a new tournament, you will find a wealth of material in our organiser's resources to help you find your way.
Results
Full Results (for the last twelve months) are available for every major tournament held in the UK and Ireland, together with News Reports. Results for other years are also available and we also publish a list of Current Title Holders in our Hall of Fame, which also links to listings of all past winners for both current and old events.
The pairing for most tournaments is managed by computer, so the results are generally available soon after the event.
You can also access your results by searching the European Go Database. Tournament results are analysed to collect the names of players who may have qualified for the next British Go Championship and also for managing ratings and promotions through the dan grades as described below.
You can also read about and see the results from our Online League.
The game of Go is unique in that it comes with a built-in grading system. Players usually first get grades (kyu or dan) based on the even and handicap games played against players of known grade, say at a club or online, and analysing the results. This is hard if you do not play anyone with a recognised grade, but usually you can get an estimate. This kyu/dan grading system provides a first level of rating and your grade is used as a starting point when you enter any tournament. Note that online grades, from playing on a server, may differ slightly from those in club and tournament use and also that oriental grades may differ from our more severe standard.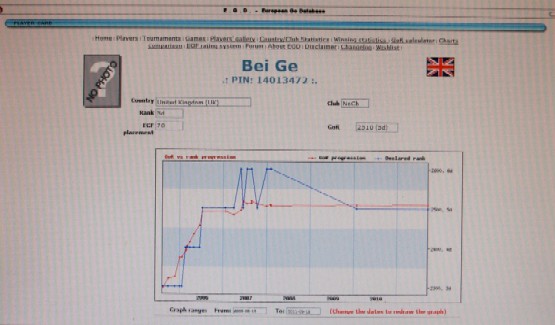 Tournament-based ratings provide a more rigorous assessment of strength. The results of every tournament are sent in to the European rating system on the European Go Database, so every player has a European rating. There you can see your rating after each event in a graph like that shown here.
Our Ratings List usually reflects your latest rating a few days after the tournament and you should use this rating to determine your entry grade for your next tournament. Our Ratings FAQ tells your more about how the system works.
Dan diploma certificates are awarded when players' ratings cross the various Dan-rating thresholds using this Promotion System and when issued are recorded on the historic Dan List.
Last updated Wed Apr 26 2023.
If you have any comments, please email the webmaster on web-master AT britgo DOT org.